The most wonderful time of year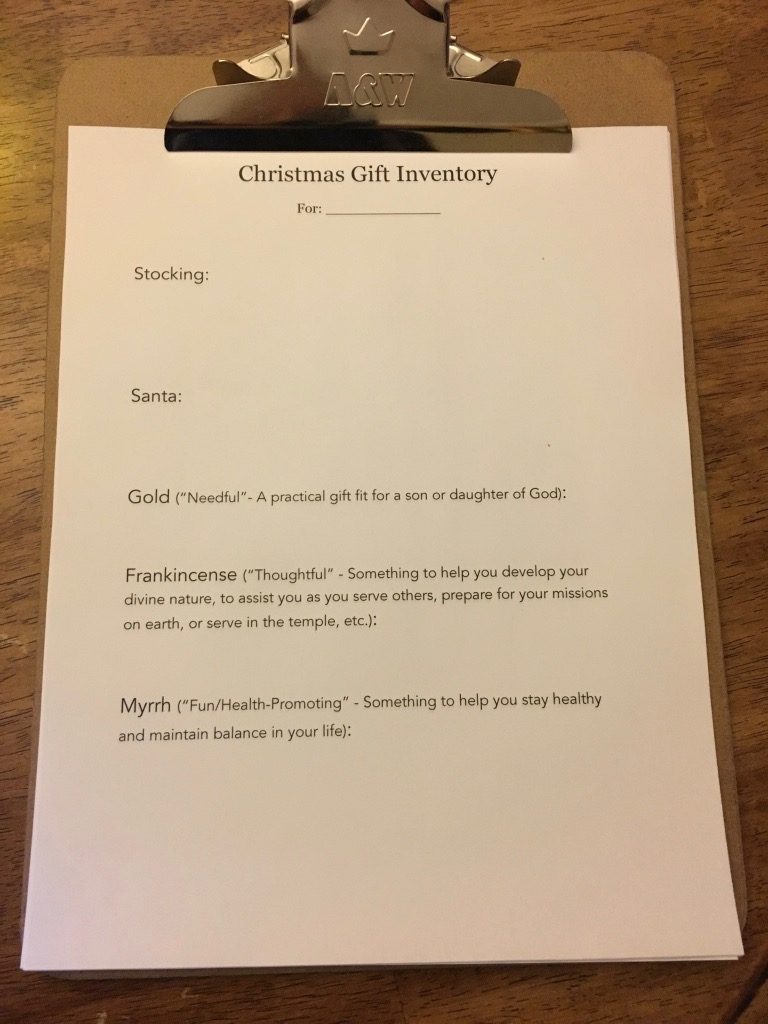 It's that wonderful time of year when gift-giving for me can start feeling a little out of control, even if I've planned ahead. 
To help ease that feeling of not knowing what I have accumulated, I print out my Christmas Gift Inventory page for each person.
Some things are still simpler and faster for me on paper than on my phone or on a gift app.
We give each person in our family a stocking of 10 small items, 3 gifts (representing the Three King's gifts of gold, frankincense and myrrh), and a gift from "Santa."
Once I get those things written down, I feel much more at ease! I know where I am in my gift plan, and what I have left to obtain.
If you like this inventory, you can click here to go to the printable PDF.
To view more Christmas organizational ideas, go here.
---
---