The scripture basket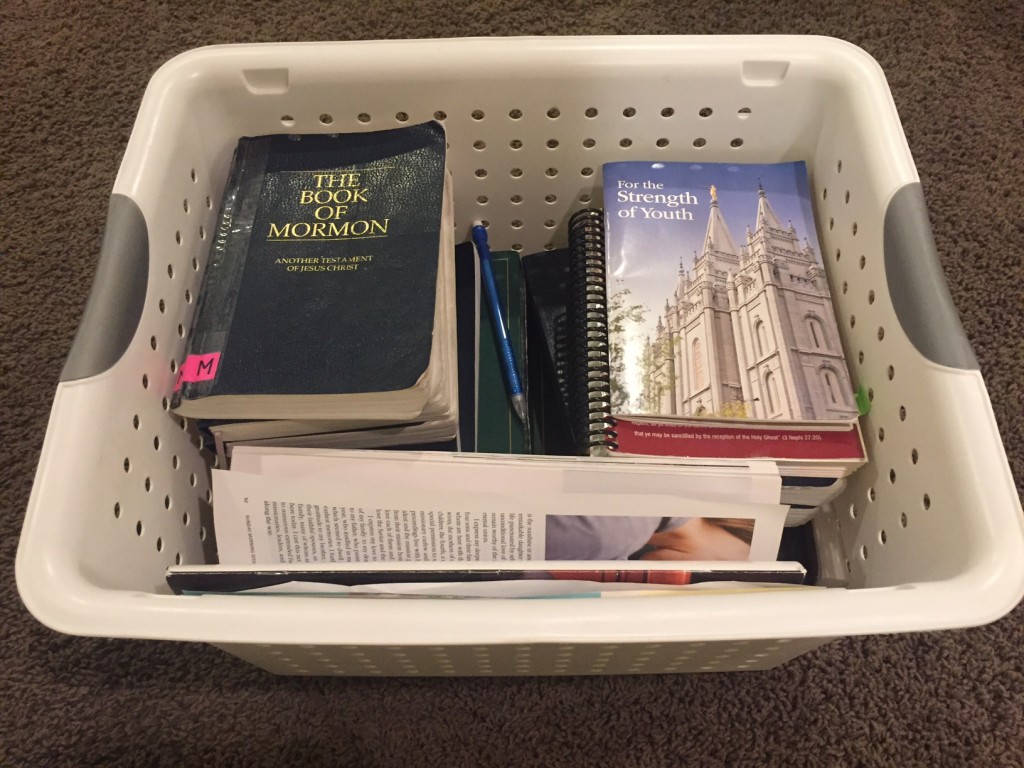 Here's a fabulous tool that helps us achieve our goal of studying the scriptures together (and grow spiritually, intellectually, physically, and emotinally) everyday:
Our SCRIPTURE BASKET!
Ta dah!
Nothing fancy. Just a simple plastic basket.
Here's what's inside: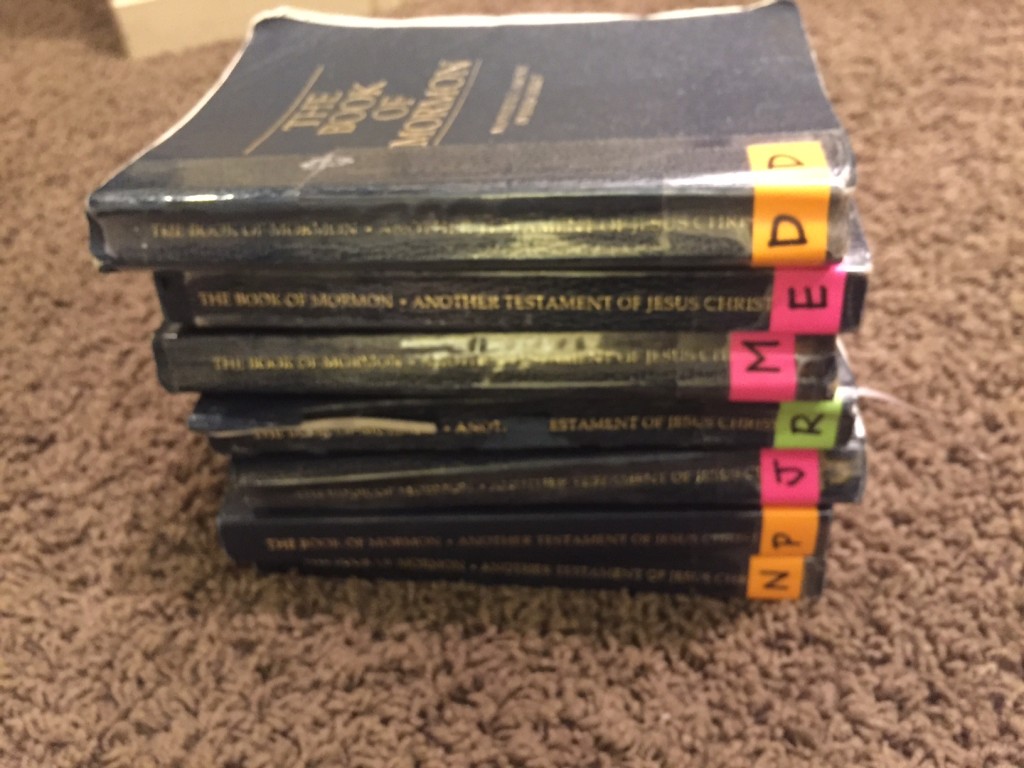 A copy of the Book of Mormon for everyone.

(We don't read the other Standard Works as a family. I read scripture stories from the Old and New Testament, etc., from the scripture "readers" when the children were young, and when they are older, they take a seminary class and read and study the texts cover to cover for themselves.)

Hymn books

. This year we are singing a different hymn everyday and marking a check on the page in pencil (so there is a pencil in the basket). We have one hymn that we will memorize every month, and we'll work on that on the weekends.

For the Strength of Youth

booklet. This year we are reading this every day for 2 minutes, including the scripture references, over and over to help us get the words in our heads for future use. We are doing this instead of memorizing a new verse of scripture every week. We will learn one verse of scripture each month instead.
Our Livingston Legacy (family mission statement). We recite this every once in a while. It's a little piece of paper that we use as a bookmark in our FTSOY booklet.
Preach My Gospel. We will study this on the weekends when we have a little more time than on school mornings!
In other years, we've had other stuff that supported our scripture memorization efforts, such as general conference Ensign issues. In our first January family council meeting, we decided to study these things, so that's what's inside the basket this year.
---
---