Thursday's Terrific Tip
Have you ever had a hairbrush missing from your bathroom drawer…right after you just bought another one to replace the first that went missing?!
Here's a terrific tip! Attach a very long piece of elastic to the end of your hairbrush (it helps if the brush has a hole in the handle) and then screw (not kidding) the end of the elastic into one of the sides of the drawer. Presto! A brush on a leash! (I did end up sewing a piece of sturdy fabric–denim from an old pair of jeans–to the end of the elastic, since after screwing the elastic on, and getting yanked a lot, it raveled and came off.)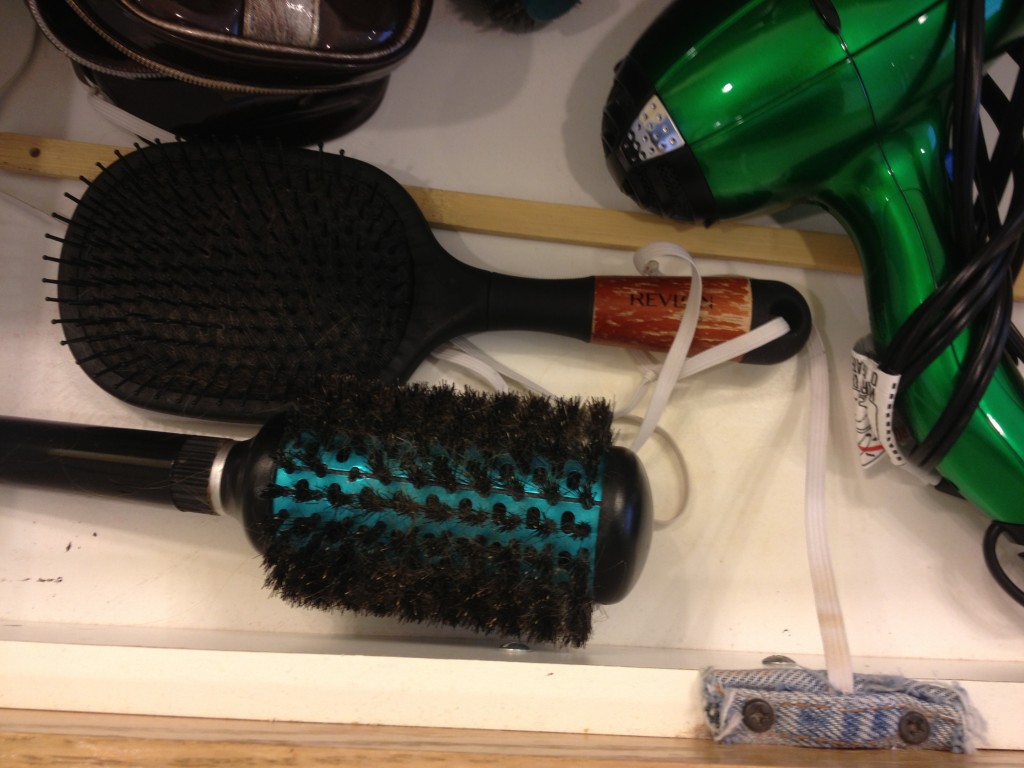 It's easy to change brushes when you get a new one. You just untie the elastic from the brush (or cut it off) and tie the new one back on.
With 9 people getting ready in the morning, it helps to have a lot of brushes in a number of places, but having ONE brush that can never leave means that in desperation, you will always be able to find ONE.
Works for us!
Happy Brushing,
Liz 🙂
P.S. Anybody have a tip for helping children who don't like having their hair brushed?
---
---