Toilet Paper and Pondering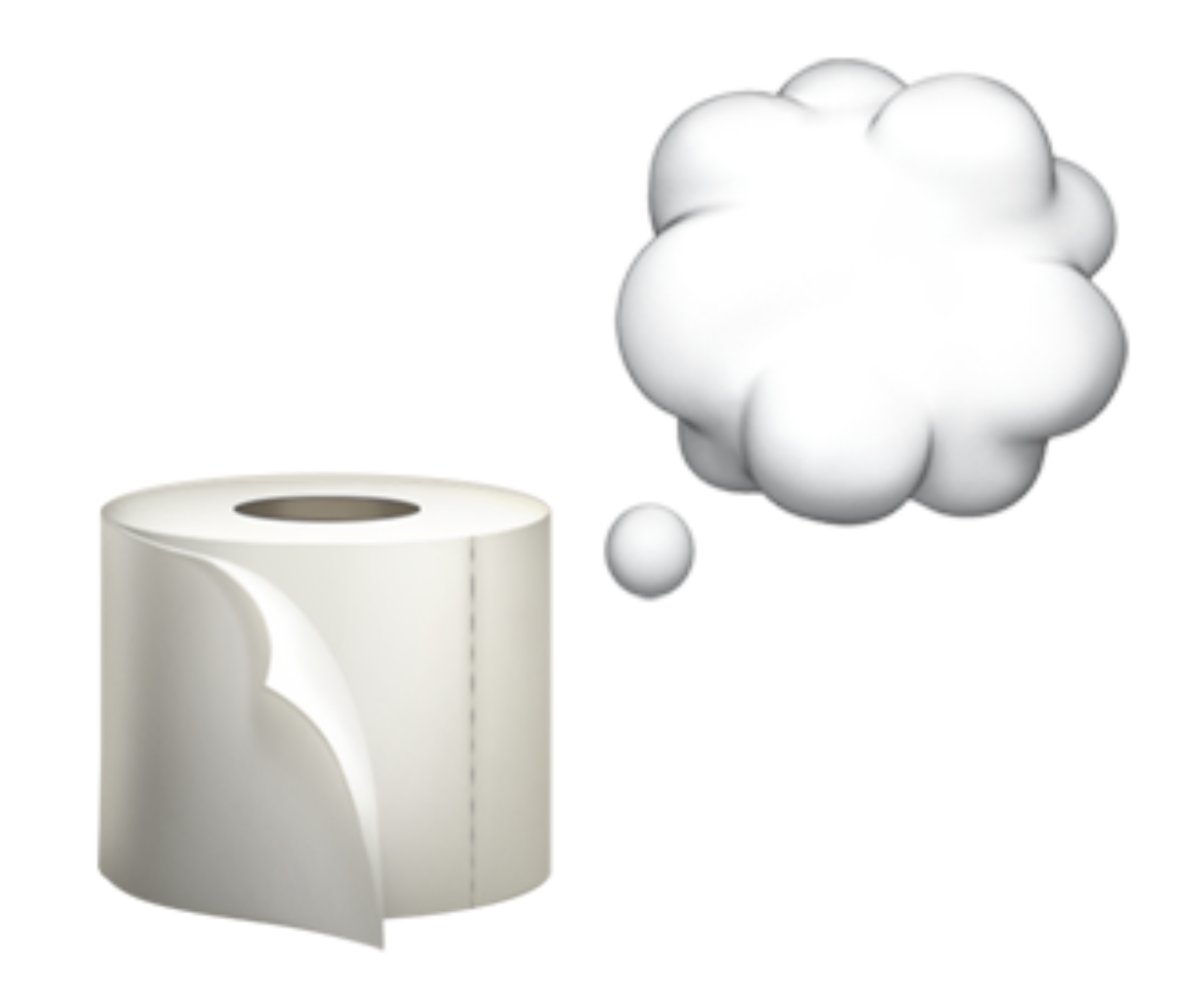 The bathroom is a great place to invite pondering, don't you think? I take advantage of my family audience by putting up scripture memorization and other inspiring thoughts in the bathroom. I wanted to create these weekly, but then life happens, and so my goal is to change this page in my bathroom monthly. I notice that when there is something new to look at, I look at it! When it's been there a long time, my attention goes elsewehere.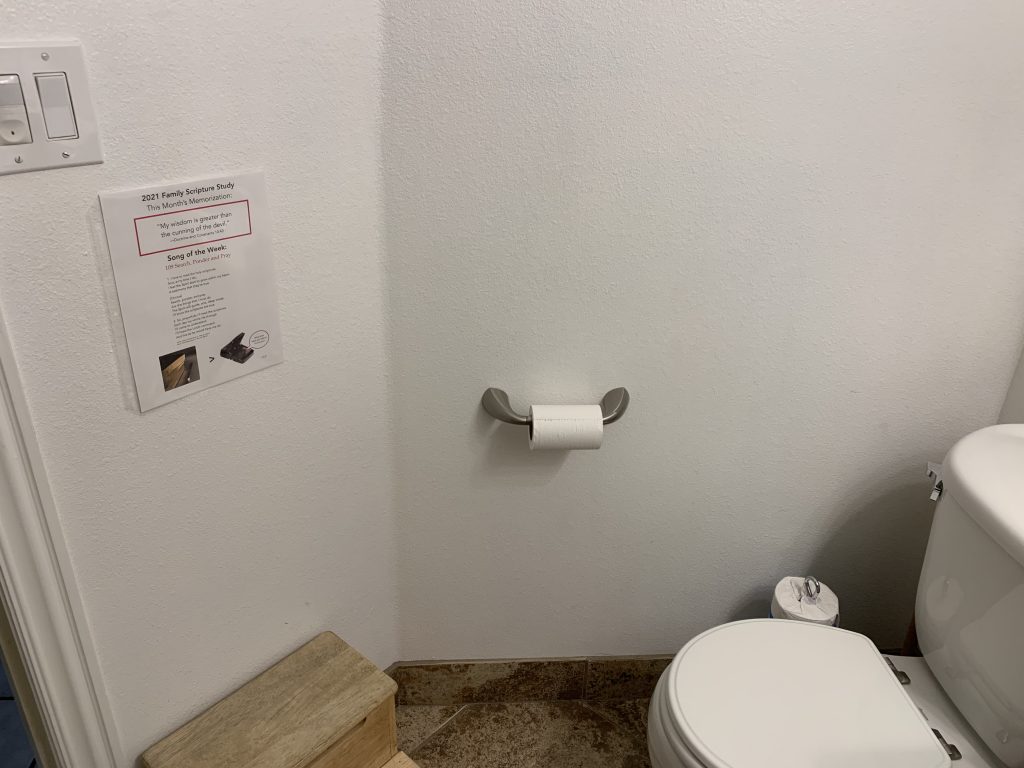 Here are two verses we are learning this year.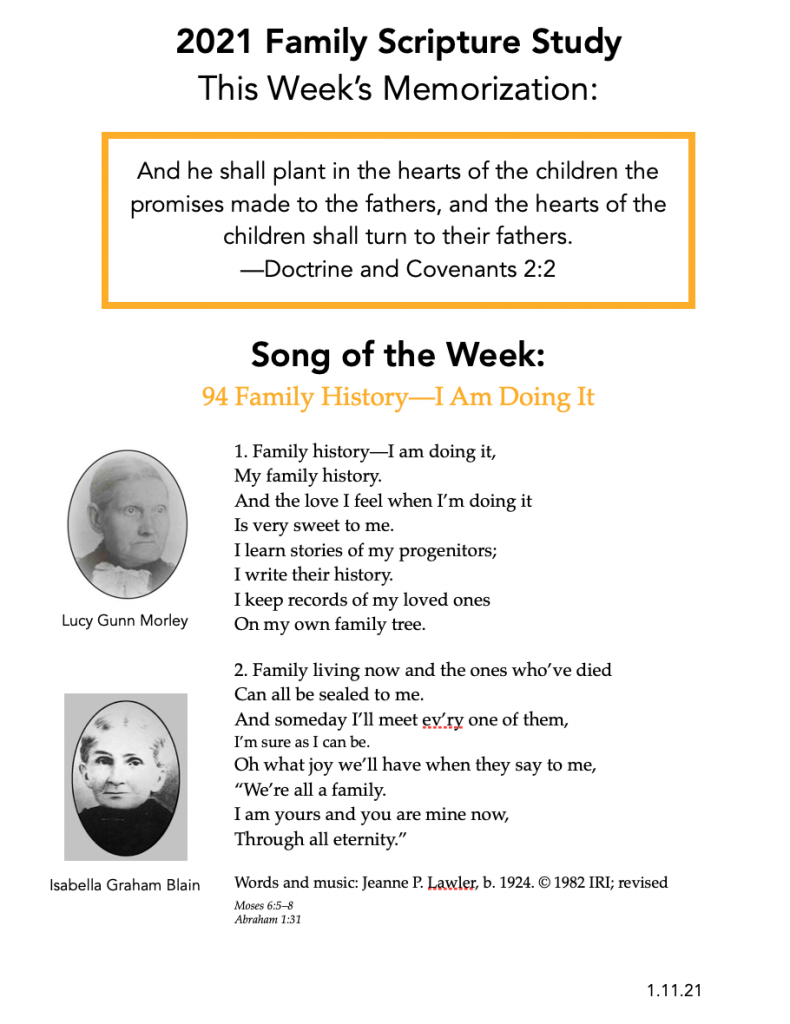 We are starting to learn about ancestors each month who lived during the time of the beginning of the Restoration of the gospel of Jesus Christ upon the earth (1820 onward)–particularly when the revelations given to the Prophet Joseph Smith were received. These ancestors knew the Prophet personally and lived amongst the early members of our Church (the Church of Jesus Christ of Latter-day Saints). I'm putting photos of these ancestors on a mini tree in the center of our kitchen table as well as in frames sandwiching our front door. I am sharing stories from their lives at dinner and at Family Home Evening during the month. My goal is to share two ancestors per month. I'm hoping to highlight the ancestors I share monthly on Instagram (@raisingamazingchildren).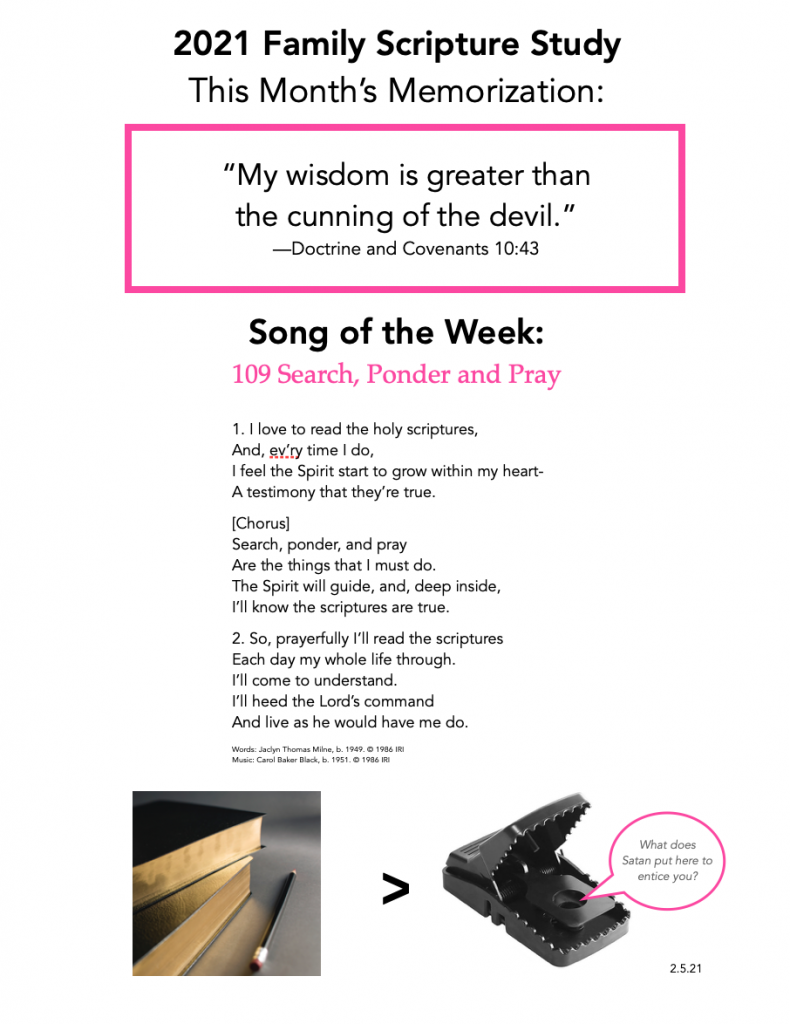 We've been having a really bad infestation of mice this winter! We have been setting traps and capturing poor, adorable, innocent but very troublesome creatures in the traps pictured above/below (as well as glue traps). I detest this mouse-catching business! But it has to be done. It was so timely to be reading about Satan trying to catch us in a snare to destroy us (Doctrine and Covenants 10), so I wanted to help our family consider what might be a snare for us personally, as well as consider the powerful protection we can have when we study God's words and try to apply them in our lives everyday.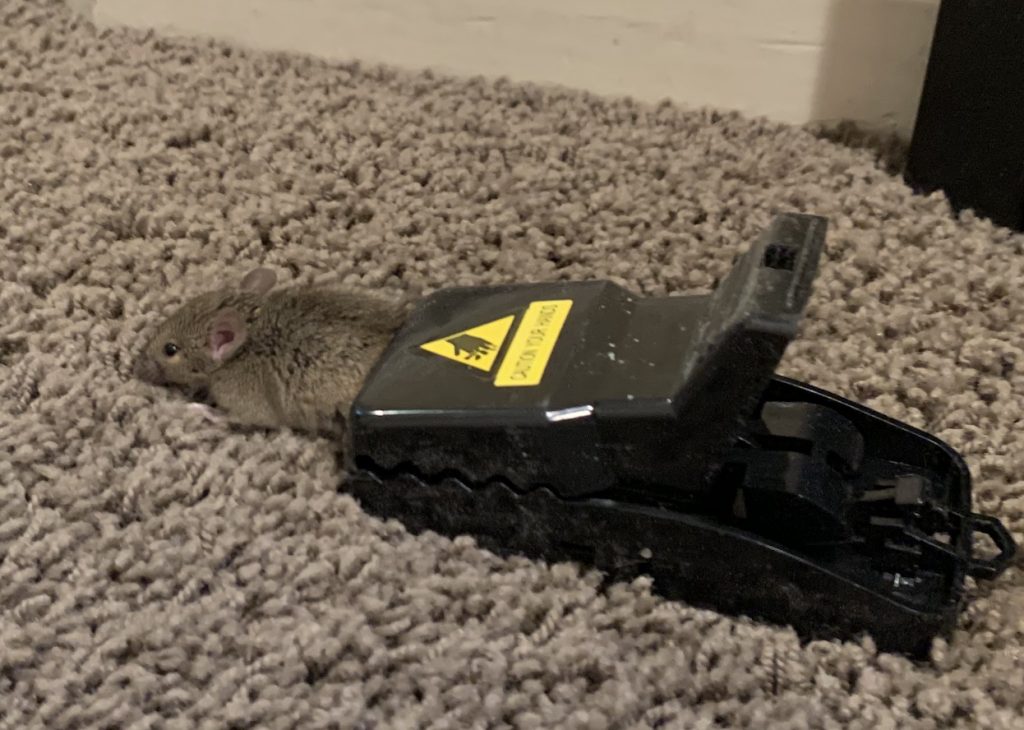 ---
---