Try, Try, Try
This post's for Nate.
I was looking for the kitchen stools this morning, seeing that only 3 were up to the counter, and then I remembered where they were in use: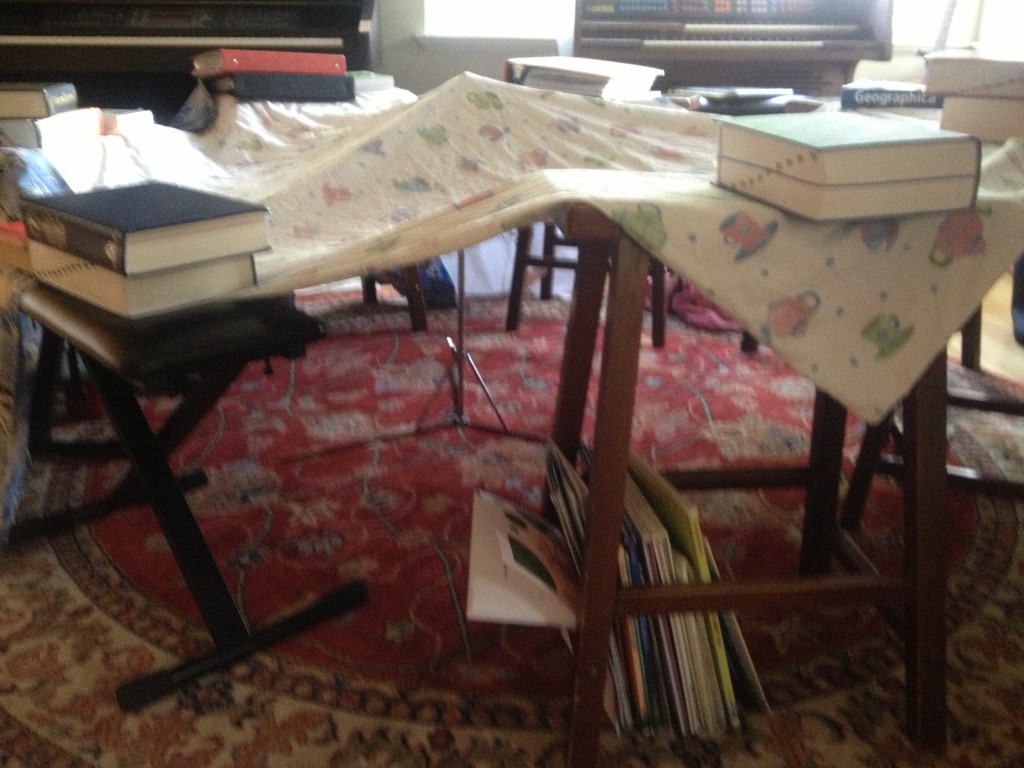 This photo also shows how dictionaries and other reference desks have found a useful role in our home, since we mainly use computers to search for information now.
Speaking of searching for information on the computer, when I get up in the morning, I like to listen to something while I make breakfast: music, conference talks, or the Mormon Channel. Today I went to the Mormon Channel website to listen to the live stream and saw a page full of "I'm a Mormon" videos in all different languages. Rebecca and I watched a few in English, Portuguese, Chinese, and even Japanese! Then she started playing one that had Brian Going, rugby player, on it.
Lane walked in during a clip from an old All Blacks game. He remembered about a player that had been highlighted in the Ensign. I said I thought it was Sid Going. He said he thought it might be someone else. So he searched for a video, and found this one.
"You kill them, or you're gonna get killed yourself." Yep, sounds about right. "To score a try, it's one of the best feelings." So Nate says!
But it wasn't the guy I was remembering. Lane kept googling and then found this, the story of "Super Sid" Going giving up playing for the All Blacks to share the gospel of Jesus Christ for two years, as shared by Elder Neil A. Anderson. We watched it together. That was the one! "Haven't you learned not to doubt me?" I teased. Lane chuckled.
That was my good try.
Hope Nate helps his team make a few good tries.
Happy "Trying,"
Liz 🙂
---
---