3T: Chip Clip
Have you noticed I love alliteration? 🙂 (I love the character Pippi in the movie "Mr. Poppin's Penguins, which, by the way, I would recommend with a language filter…). Here's my 3T (Tuesday's Terrific Tip) for today, Wednesday 🙂 :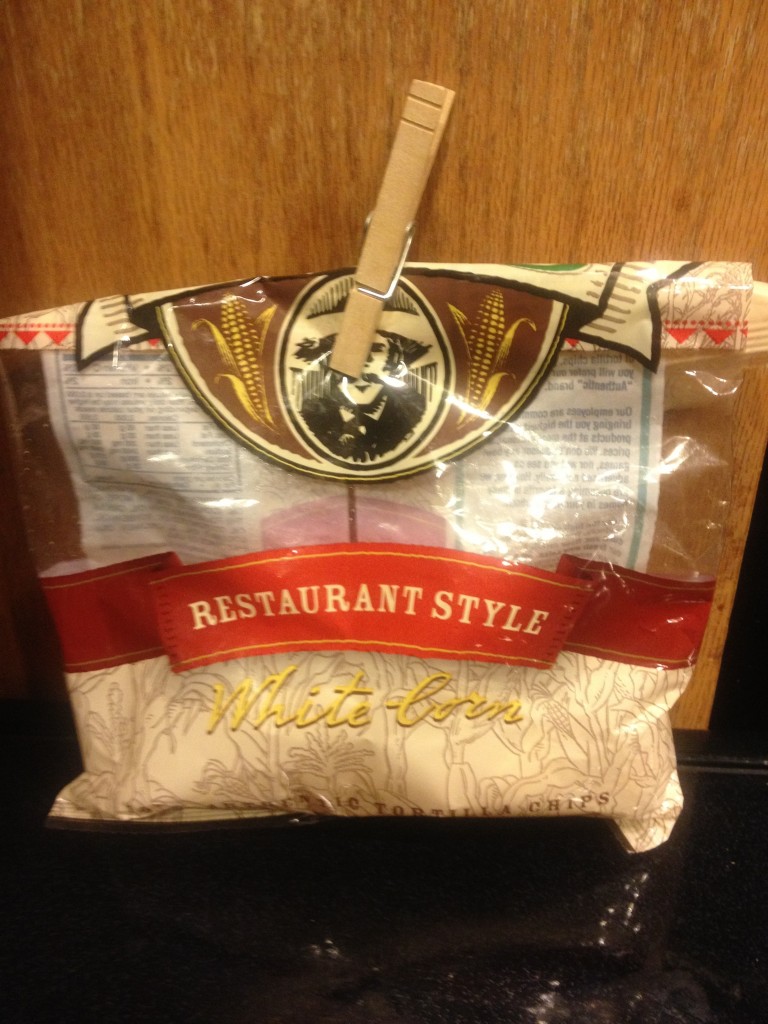 Yep, it's not rocket science! The good ol' wooden clothes pins. And that's what I love: finding something that is simple, can serve more than one use, and isn't expensive. Bingo!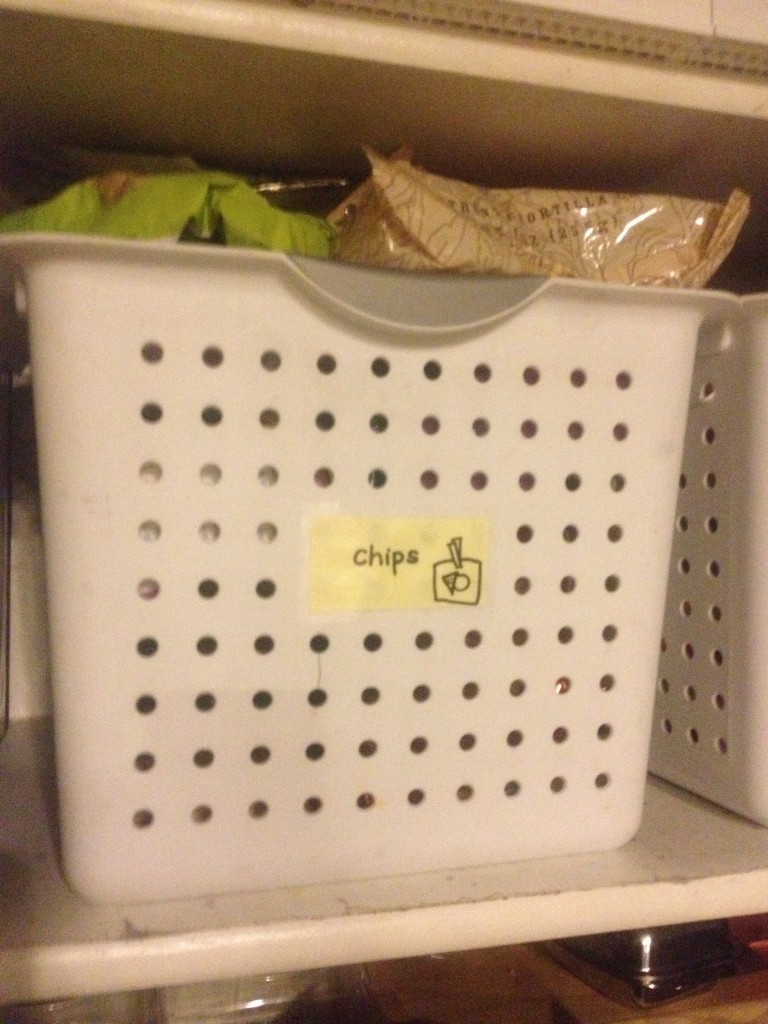 And this is how I mostly organize my home: plastic baskets, labeled with a sticky note, permanent pen, and clear strapping tape.  When that purpose changes, I remove the label, make a new label, and use the basket elsewhere for a different purpose. Cheap, fast, easy.
Happy Homemaking,
Liz 🙂
---
---