Water your own lawn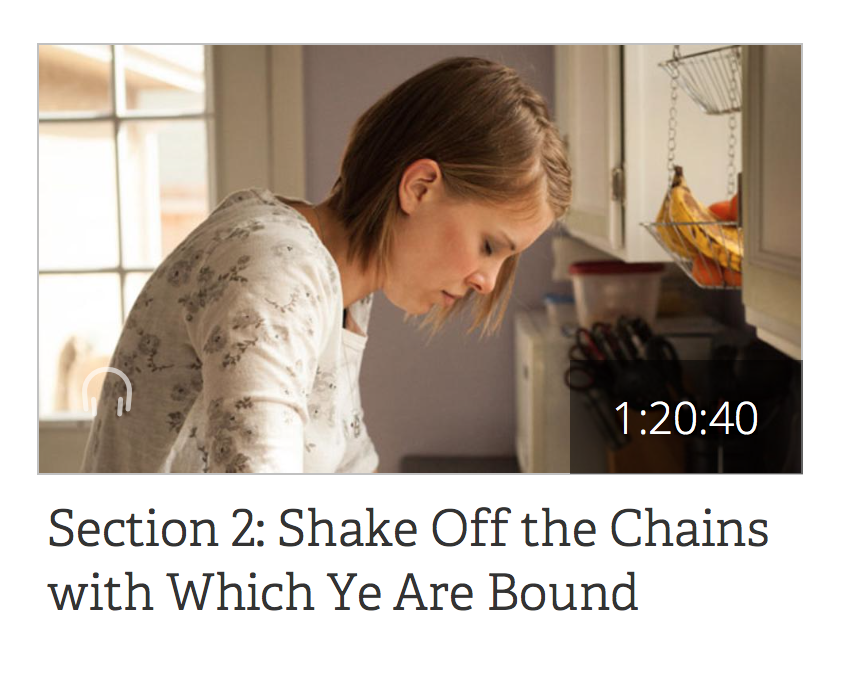 Julia interviewed me on Sunday for a paper that she was to write on the topic of what I have learned from being a parent.
(I know: what a question, right?)
It was fun and easy for me to answer that question. One principle I shared with her is about learning to love myself.
It was a weird idea
I use to think that loving yourself was a weird idea until one day when I was pondering the commandment to love my neighbor as myself. It occurred to me that I sometimes treated others better than I treated myself. I had huge expectations for myself that I didn't have for a neighbor. I might be quick to forgive a child but not so quick to forgive myself. I had a blessing once from my husband that said that when I could forgive myself, it would be easier to forgive others.
I didn't even realize that I wasn't forgiving myself. Sometimes it takes an experience or an inspired comment to help open our eyes to things as they really are–to get to know ourselves as we really are.
Buying herself a Christmas gift
It isn't that I haven't been kind to myself over the years. I remember once when I was quite young that my friend told me her mom always bought herself a Christmas gift. I really thought that was hilarious! And wonderful! I don't by myself Christmas gifts usually, but I do buy something for myself when I need it or want it, if I can. I have learned about taking care of myself. I have really learned that God loves me and wants me to be happy. I don't need my husband to be a mind reader and magically guess everything I want. To his credit, he has learned the kinds of gifts I like and the kinds that I don't. And he is still learning, just like I am still learning what he likes and doesn't like. Even after 23 years! But if there is something that I am yearning for, I can take care of that myself. I can act instead of being acted upon. If I don't have the means to obtain what I desire (that is a good desire), I just pray and ask. I have been surprised to have those prayers answered! Flowers, dinner help. I try to help others and help them feel loved, and when I need to know I am loved, Heavenly Father tells me and shows me in ways that I recognize are specifically to convey that message.
We don't have to wait for someone else to make us happy!
Pray for strength to change circumstances
I heard this quote as I was listening to Section 2 of the Women's Spouse and Family Support Meeting podcast today: (Note: My husband is not an addict; I just love to listen to these because they are inspiring, and they help me focus on the Savior and I hope grow my compassion for strengthening others in their suffering.)
"As you and I come to understand and employ the enabling power of the Atonement in our personal lives, we will pray and seek for strength to change our circumstances rather than praying for our circumstances to be changed. We will become agents who act rather than objects that are acted upon (see 2 Nephi 2:14)" ("The Atonement and the Journey of Mortality," Ensign or Liahona, May 2012, 44).
One woman commented that she had learned we need to "water our own garden." Amen! We are responsible for our own happiness, and that is the INCREDIBLE gift of agency and the atonement that I am learning about in my own life.
A light went on
I remember one day when I was depressed. I was sitting in my bed and reading the scriptures. I read 2 Nephi 2:27, and a light went on in my head. I felt to my core that there was something about agency that would allow me to be FREE. I felt that it was a real power that I could tap into to help me combat depression. It was a significant moment in my journey. I know that I have the power to create happiness in my own life, despite my circumstances.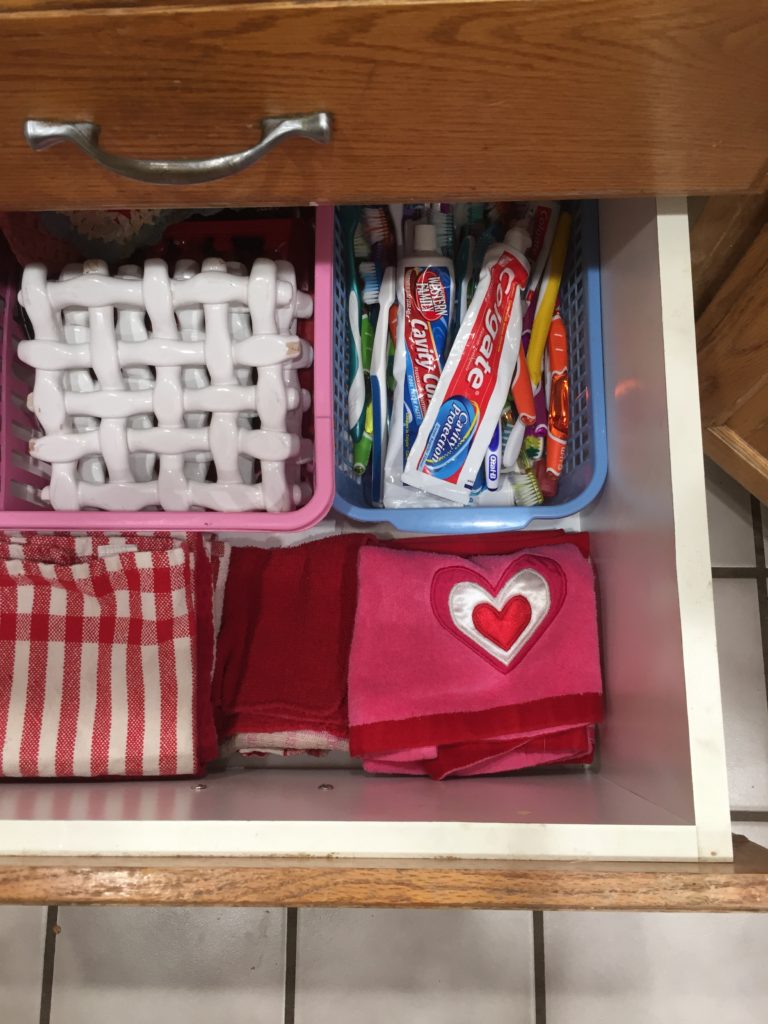 Here is one more story I shared with Julia during Sunday's interview that illustrates this creating happiness principle.
Waiting on remodeling
When Lane and I moved into our current home, I didn't like the way a number of things looked. Not unusual, right? We had a choice: we could go into debt to remodel all at once, or we could wait and do a little at a time until we pay off our home. We chose to wait.
I decided that while I couldn't change the things I didn't like right away, I could afford to change little things about the decor. I could purchase a new kitchen towel each month, or some placemats, or sew fabric napkins. I picked a color for each month and began acquiring kitchen linens and table setting decor that would allow me to celebrate each month with our family. Over the months, year after year, we have placemats and fabric napkins and kitchen linens for every month of the year. It brings me great delight to change things out on the first of each month and to make dinner such a celebration for my family and those we invite to eat with us.
We did repaint the walls, and I did sew some curtains for the windows, but essentially, the kitchen is the same. But it doesn't make me unhappy anymore. The kitchen is the heart of our home, and we create so many happy memories there. The decor is not a problem. And someday it will change.
When that happens, it will probably be a headache before it is a celebration, as remodels go that way. I am looking forward to it when it happens. Because we will be out of debt when we do, and THAT will be a great cause for celebration!
Choosing how to use my time
Another choice I have been grateful for is being able to choose how I use my time. I have created routines for myself to help me focus on goals I want to achieve, but I also get to choose to depart from those routines when I feel that something else needs to happen. For example, I have scheduled for myself to be housecleaning right now. That is important, but when I was cleaning my kitchen while listening to this podcast, I felt that sharing this idea was more important in the moment. So I paused to share my thoughts. I'm just about to get back to that laundry and kitchen. But choosing to write this post makes me happy!
Choose to be happy
We can choose to be happy. Satan wants us to fall into the snare of believing we can't be happy today. But it's a lie! We can choose to act instead of being acted upon by circumstances, even when they are hard ones, such as having family members who deal with addiction, like these incredible women on the podcast demonstrate. My little decor circumstance is nothing compared to that. But it has helped me better understand the principle of being happy in undesired circumstances.
I can water my own garden.
---
---