Bits or coals in our mouths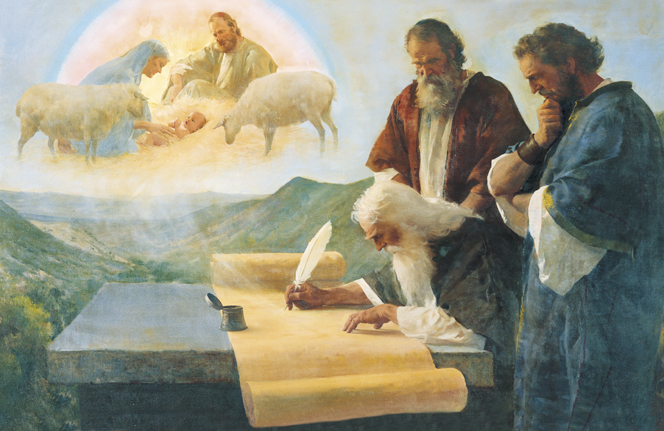 Today in Primary music time, I was teaching the children about how Heavenly Father wants us to use our lips, teeth, tongues. I tried to explain about bits in horses' mouths to steer them.
Behold, we put bits in the horses' mouths, that they may obey us; and we turn about their whole body.

James 3:3
I asked the children if Heavenly Father puts bits in our mouths to teach us how to speak kindly when we don't speak kindly. They said no, of course. And I had a feeling of awe at how much agency Heavenly Father gives us to make choices, to mess up, to try and repent and try again.
Because I asked them what God wants us to do with our mouths, they answered to pray, to speak kindly, to read scriptures. I thought, as they sang, how wonderful it is that He gave us mouths and tongues and teeth to be able to sing. Children singing is such a sweet sound!
I thought how much I still have to work on governing my tongue and what I say!
I also thought about how true it is when James says the tongue is a little member but "how great a bmatter a little fire kindleth!" (James 3:5). I thought, when we were gathering to pray before dinner, how powerful our words are! I remembered a time when I was a young child and my mother asked me to call my dad to family prayer before dinner, because all of us were gathered ready to kneel around the table. I did so, but his angry response changed the entire experience. Contrast that with when my friend's dad kindly called his family to prayer a number of times within the same morning(!) when I was visiting them, and how kneeling together and praying for various people who needed specific help that day, I felt a warmth and gladness in my heart that was a complete contrast to my childhood experience.
Words and the tone and feeling behind them can build love or tear it down. Our tongues are powerful members of our bodies. What we say can and does and will make all the difference in the world!
(We sang, "As I Have Loved You" and their voices sounded so sweet, that I told the Primary children how, when I spent a lot of time at my friends' home and they argued with one another, their parents had them sing, "Let Us Oft Speak Kind Words to Each Other." The Primary children's voices reminded me of the phrase "like the warbling of birds on the heather, they fall in sweet cadences near." The children in my friend's family did not often appreciate having to do that! But I learned from their example, that speaking kind words has far happier consequences than angry or hurtful or negative words, and singing can help turn anger into laughter.)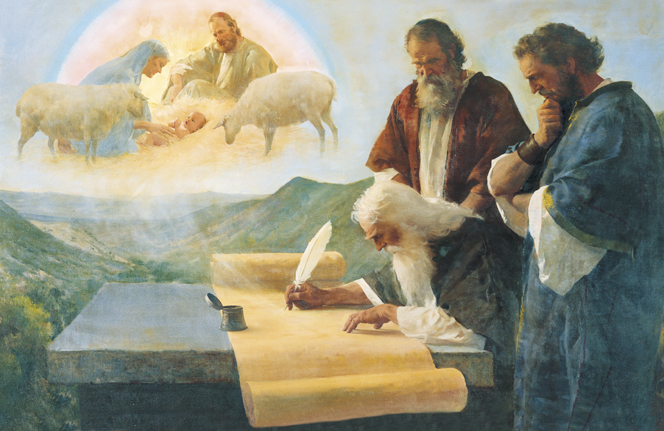 I was so thankful for the young woman, Heather J., who is leaving to serve a mission in 2 days. She told about a time when she was in junior high and had had a really hard day. She came home and turned to her scriptures, as her parents had taught her, to look for some comfort. She randomly opened to Isaiah 6 and read how Isaiah felt so bad, saying "Woe is me" and how he felt unworthy, being a man of "unclean lips" living amongst a people of "unclean lips." Then she told how the angel put a coal in his mouth (figuratively speaking) and purified him. And then the Savior called him to serve Him . ("Whom shall I send?" See Isaiah 6:5-8)
I loved her story! She said how through the atonement of Christ, Isaiah could be forgiven of his mistakes and still serve the Lord when he had felt overwhelmed and unworthy just moments before!
I talked about with with the Primary children and asked them what can we do if we say something unkind or hurtful, to someone in our family or anywhere else. I said something like, "How can the Savior help us with unclean lips?" and one of our young Sunbeams answered, "Chapstick?" ☺️
I know that the Lord has forgiven me over and over for times when I have spoken harshly to someone. I want to repent, but like James says, it's really hard to tame the tongue! But I don't give up, because of that same promise that Isaiah was blessed with: that when we sincerely repent, the Lord will forgive us and cleanse us from our sins and mistakes, just like the way Isaiah was purged of his errors, because of the love and power that our Savior has to forgive and redeem us! We can just keep trying!
It makes me think of this verse in Doctrine and Covenants 128:19:
Now, what do we hear in the gospel which we have received? A voice of agladness! A voice of mercy from heaven; and a voice of btruth out of the earth; glad tidings for the dead; a voice of gladness for the living and the dead; glad tidings of great cjoy.
A voice of gladness! Now I will sing to that!
---
---