Welcome, Christmas! Livingston Family Traditions
While we have been listening to Christmas music since right before Halloween (gulp!), I would have to say that Christmas festivities officially began on Sunday. Saturday we pulled out our Christmas decorations and said goodbye to all our visitors. We had most of the decor up by Saturday night, and yesterday morning, after waking to the song, "While Shepherds Lately Knelt" (I love picking ring tone songs!), I crept out of bed into a sleeping house, plugged in the mantle and bookshelf twinkle lights, and turned on the Mormon Channel Christmas music. (Free, commercial-free music 24/7).
Then I watched this video #ASaviorIsBorn before going to wake up the family. OOH I loved it! I truly feel happy when I think about the Savior being born!
Sunday afternoon we met for family council to decide how to proceed with Christmas this year. Lane shared "The Reason Behind Christmas" video as we began:
Honestly, I started to cry. Between that morning and the contention that ensued that day and lately, I was feeling pretty sad about the lack of respect and love that I had been feeling in our home. When Lane asked what we wanted to do for Christmas, I said I would really love for the spirit of Christ to be more in our home.
I was a little emotional about it (!), and probably on a more rested day I might not have been so spilling out about it all. But they definitely heard my message, and everyone started being more thoughtful right away.
We ate some pancakes, and I brought out a surprise. Peter has been asking for a LEGO advent calendar for years now. I decided that this year I would make it happen. I had searched online for one I thought would be fun to do and ordered it. I brought the box out, and when Peter and Anna unwrapped it, I discovered that what I had ordered was not an advent calendar, but just a Christmas LEGO set! What a laugh! So I grabbed some sticky notes, a permanent pen, and some Ziploc bags and determined to turn it into an advent calendar.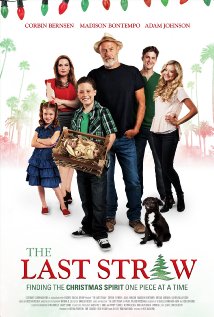 We all went upstairs to watch a movie together. It was the kickoff our Christmas tradition to pick names each week and do secret service for one person in our family, as well as generally try to be more kind and thoughtful all the way around. When we do service for anyone, we get to put a straw in the "manger bed" (dough bowl) on the kitchen table. (I keep the straw in a bag in a kitchen drawer.)
The movie was cute and had a great message. The children all laughed and enjoyed watching it. During the movie, Lane and I, and towards the end, Rebecca, worked to turn the LEGO set into a calendar, and Lane and I took turns going to help Julia review her college application and essays. Right after the movie, we picked names for our secret service, some children went to bed, and Lane, Julia, Rebecca and I finished the calendar and applications. At 10 pm, we were all ready to call it a night.
One song I love during Christmas is the one that the Who's in Whoville sing: "Welcome Christmas!" Today I feel like singing "Welcome, Christmas," with all of its love and craziness! Welcome with all its decorations and beautiful and corny music! Welcome with so many traditions we try to keep each year! The tradition I love the most is welcoming Christ more into our home.
I'm going to share more of our traditions with you this month. And while I'm at it, I just want to wish you a Merry Christmas!
---
---