Welcome Fall dinner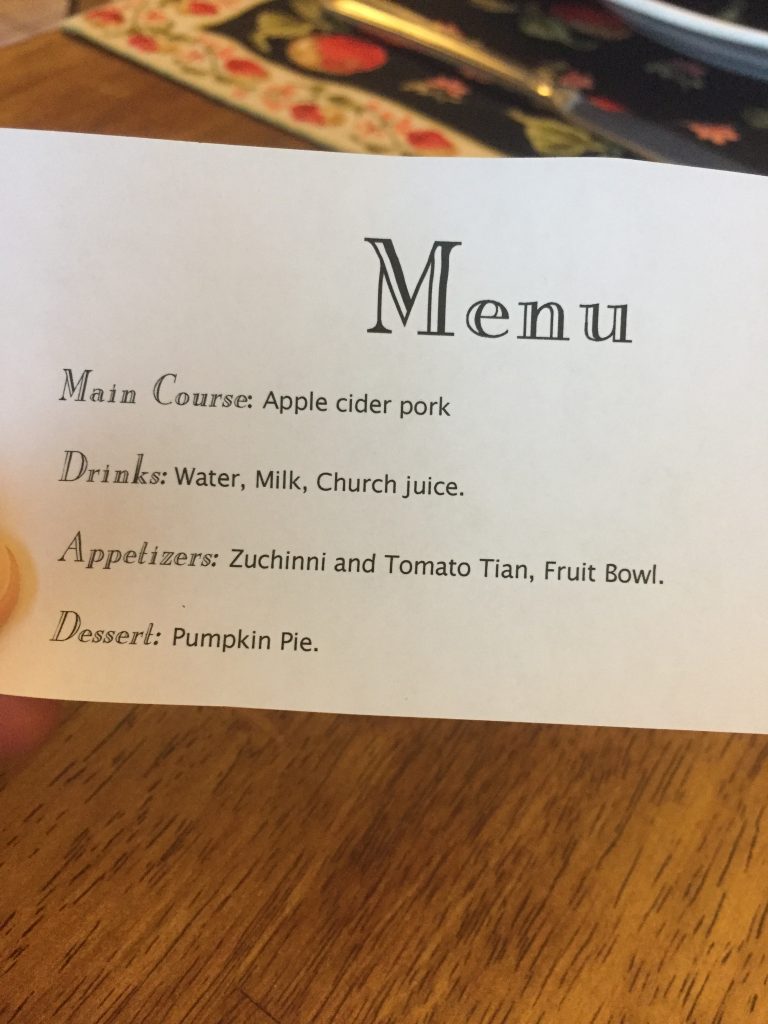 We love to have "welcome dinners" in our home. The idea originated with my sister, Becca, who always has a "Welcome Fall" dinner each year.  I decided to do "Welcome ______" (insert name of month or season) dinners whenever I wanted because it was just such a fun way to begin a new time of year!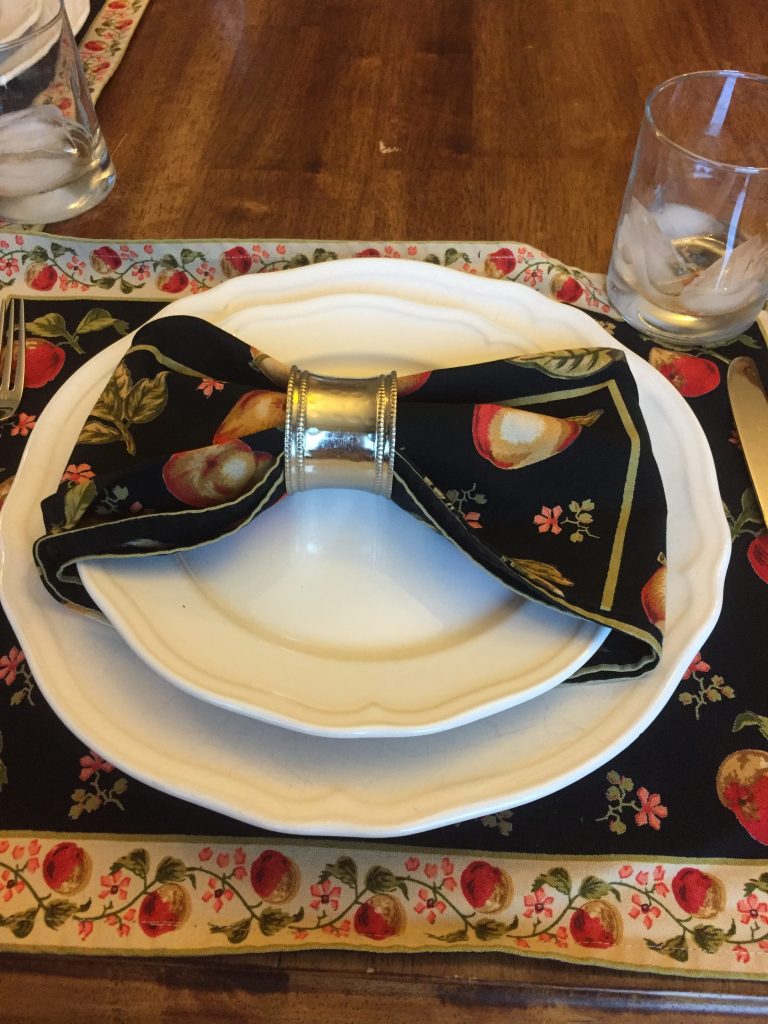 This last Sunday, Anna and Eliza decided they were going to prepare a "Welcome Fall" dinner and went all out. First Anna created the little menus that she printed out and put under the napkin on each place setting, which she beautifully set on the table.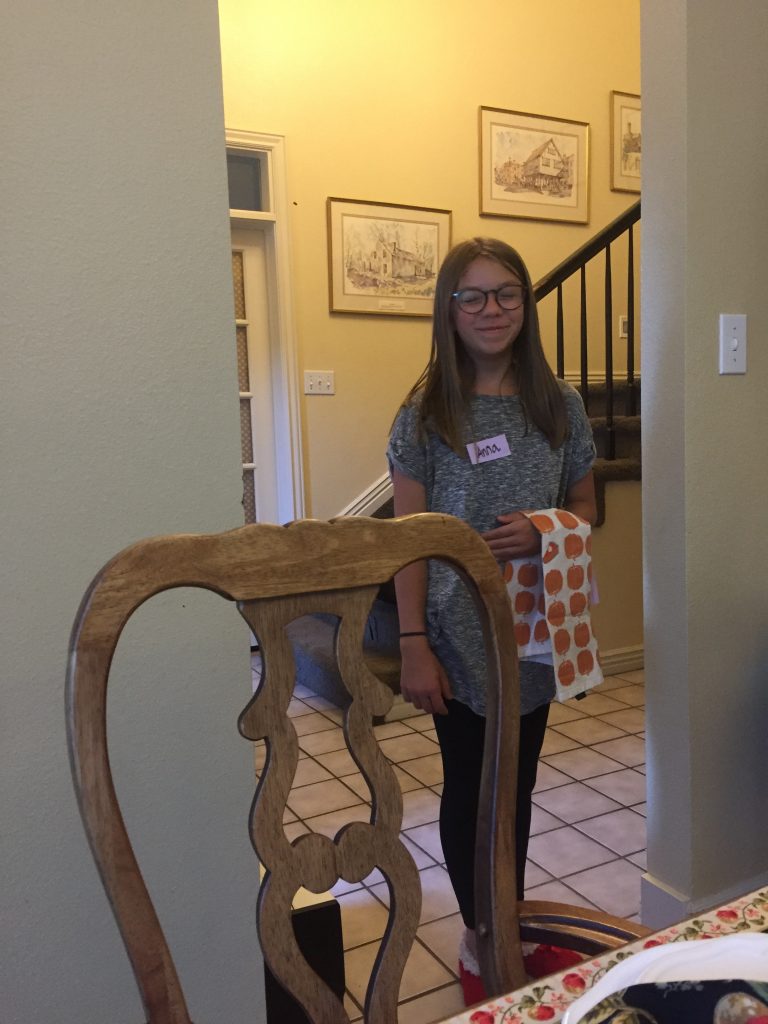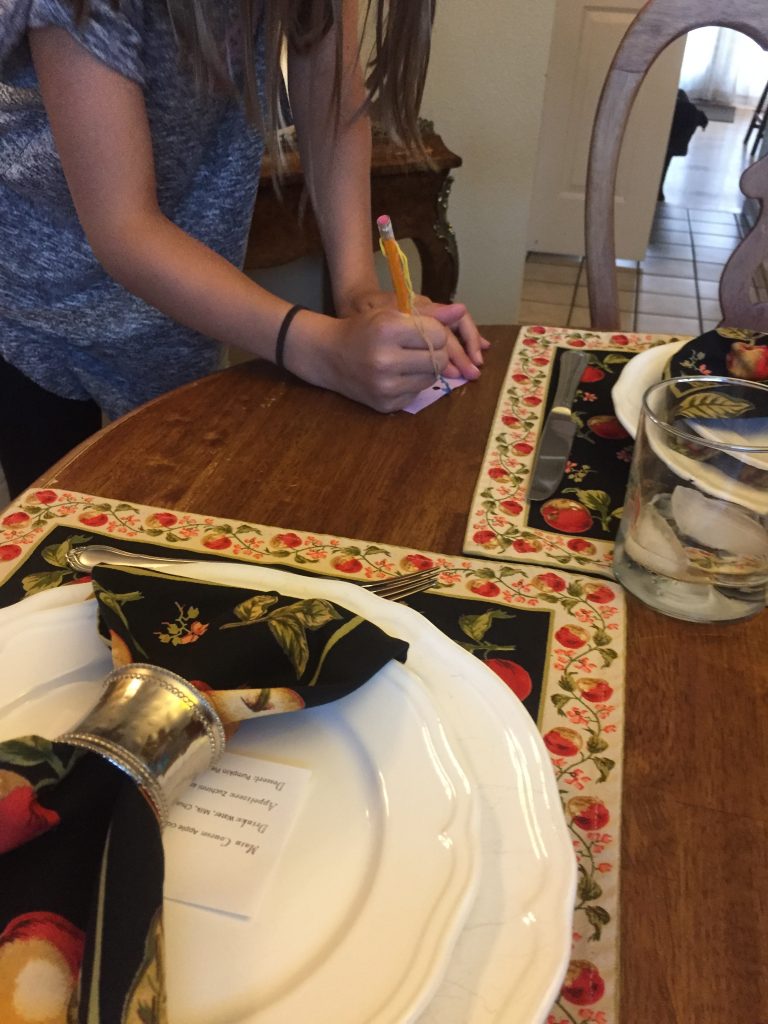 Anna made it especially fun by being the waitress, taking orders from each person. ("Church juice" is this powdered fruit drink that we have in our food storage from the cannery. We used to drink it on Sundays as a way to rotate it. It's kind of like Tang. Not stellar, but something different from water if you are looking for a change of flavor in an emergency! 😁)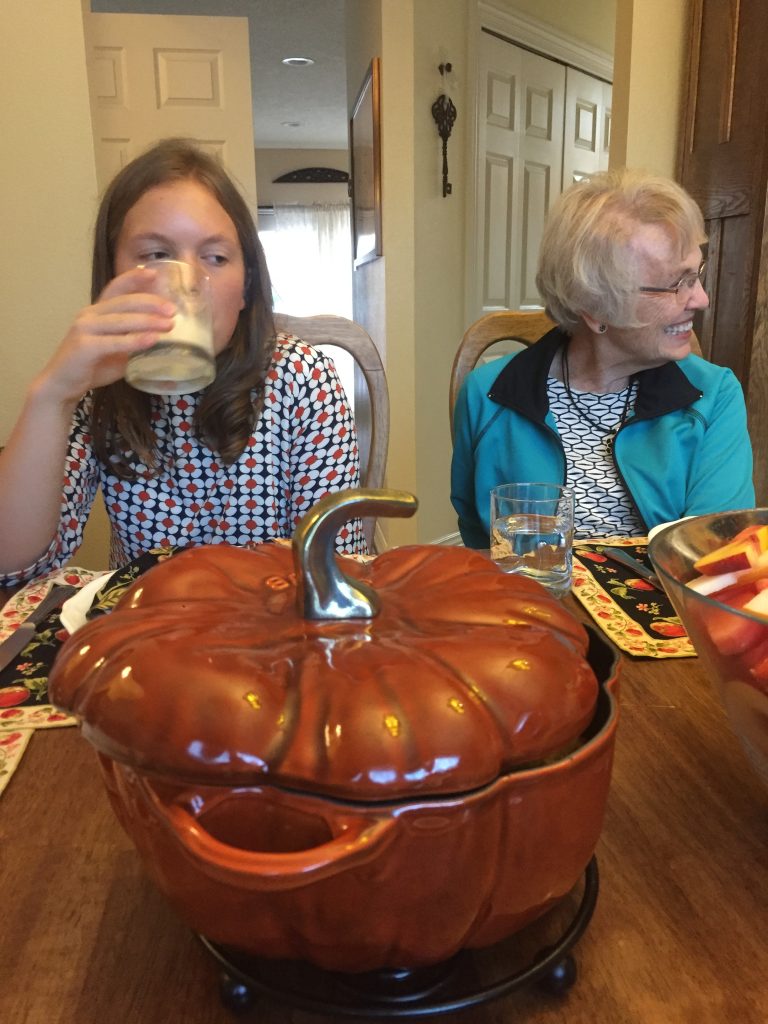 Eliza made some wonderful cider pork in our pumpkin pot. The entree, along with the red potatoes, garden tomato and zucchini tian, and fresh fruit salad (made with watermelon, canteloupe, Asian pear, peach, and apple slices) were all scrumptious.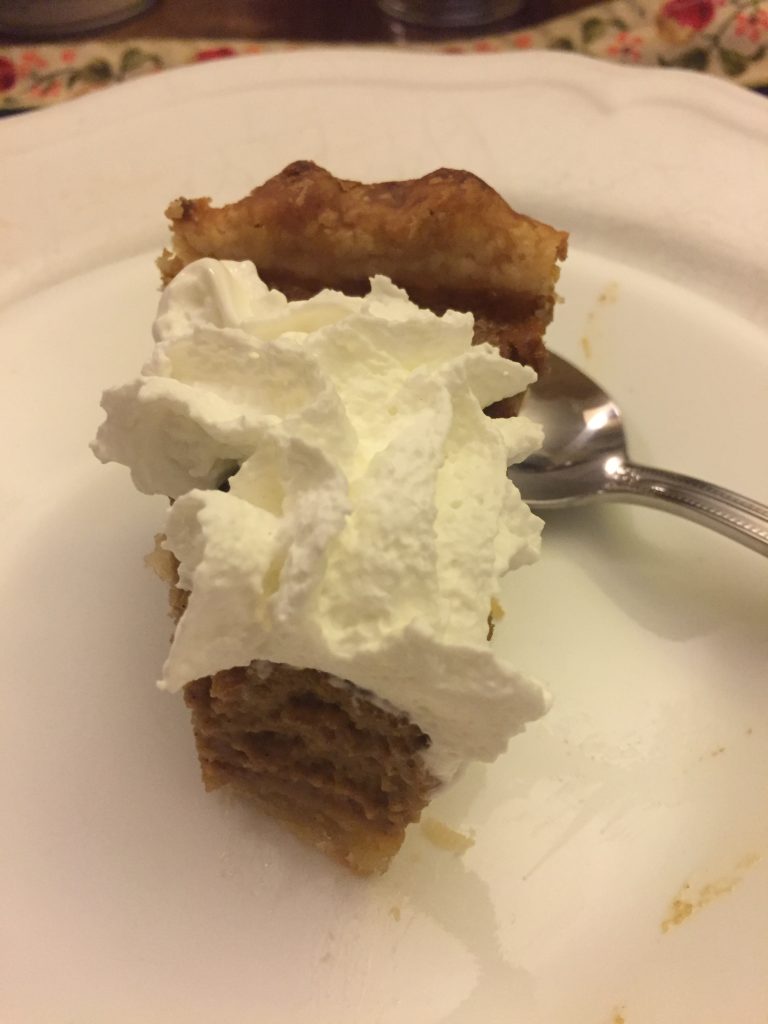 Not to mention warm pumpkin pie!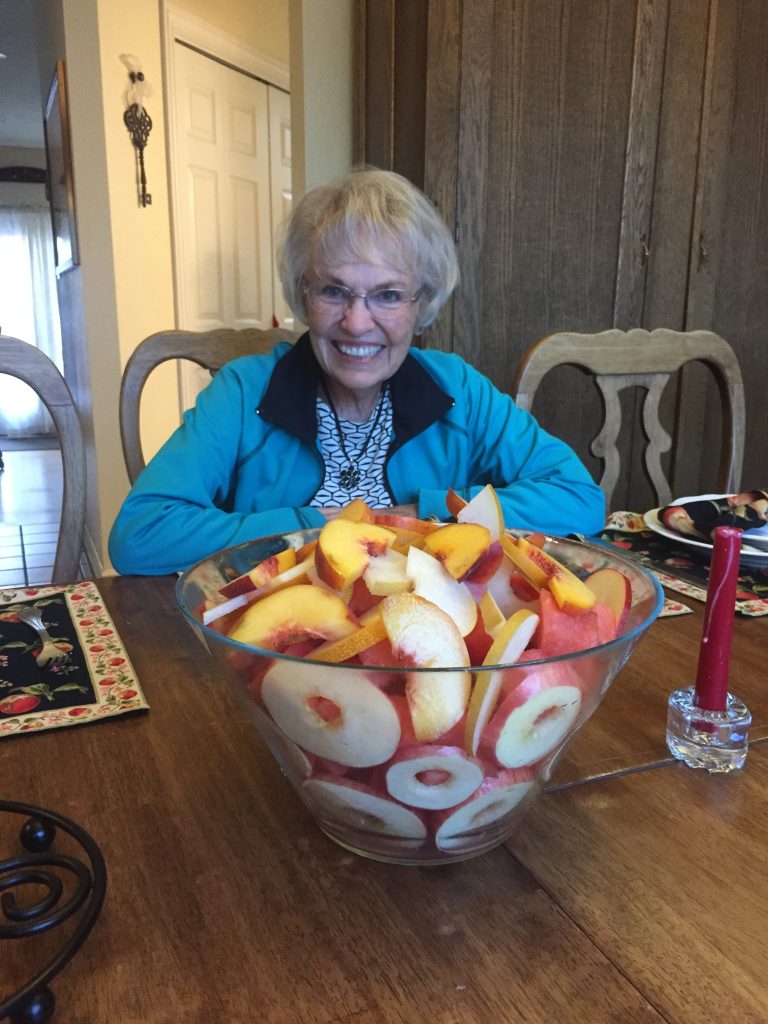 It was definitely a success, made all the more special by having my mom there with us (and by the fact that almost all I did to help was sit down, eat, and do some dishes afterwards).
---
---