Welcome March!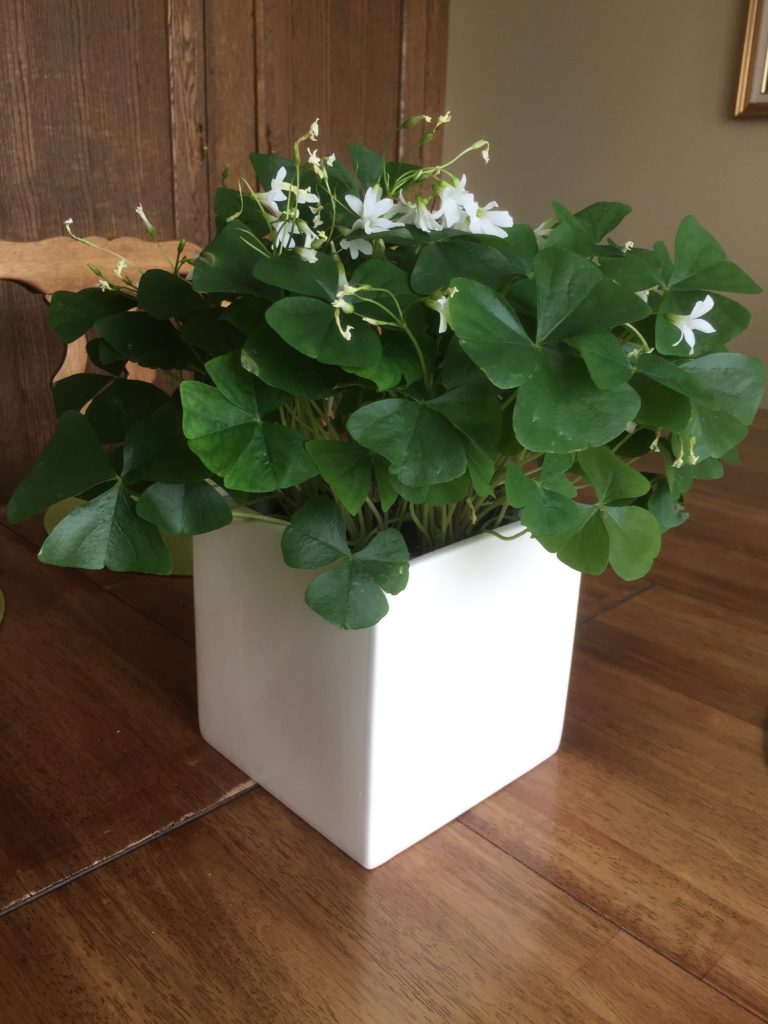 I LOVE MARCH! March is the green month, and boy do we love green here in Utah after the cold days of white, brown, and gray. Green is SO revitalizing! I just returned from a trip to Hawaii which was FULL of green. I couldn't help but think of how the Psalmist said the Lord "maketh me to lie down in green pastures" (Psalm 23:2). Of course! No one wants to lie down in a brown pasture, really–not when there is soothing green grass to rest upon.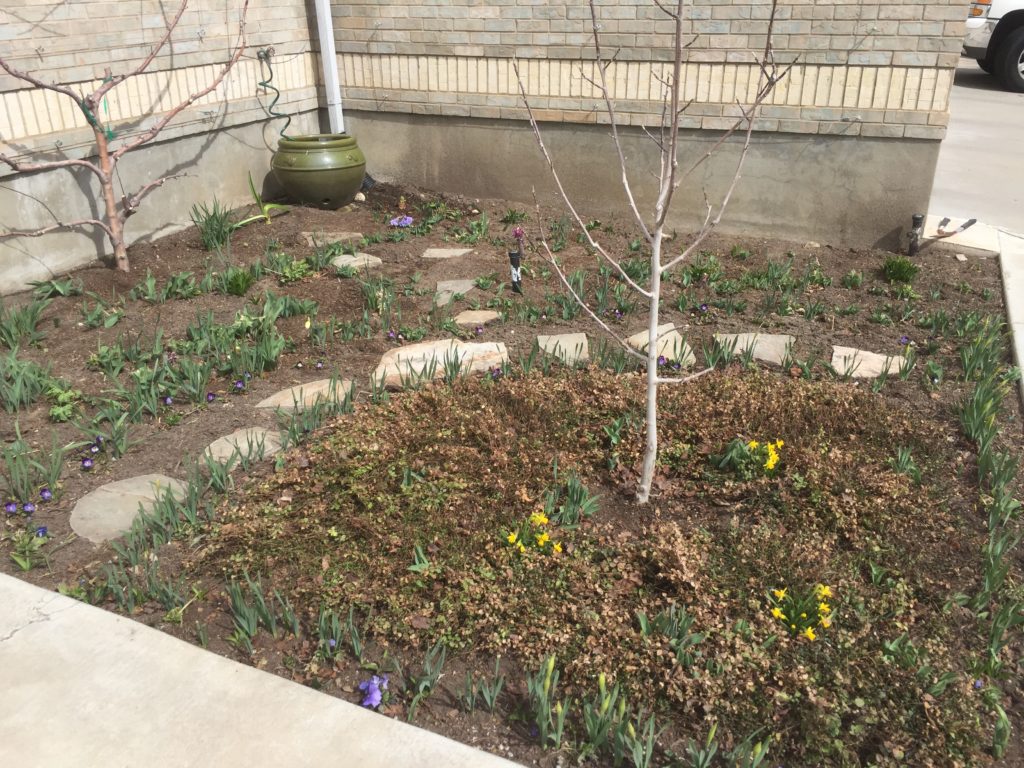 What a delight it was to come home yesterday to see the sun shining so warmly, the snow so melted away, and the grass underneath beginning to green up in the sunshine! And then the bulbs in my front flower garden are all poking up. In a few weeks, we will be colored in color again. Joy and rejoicing!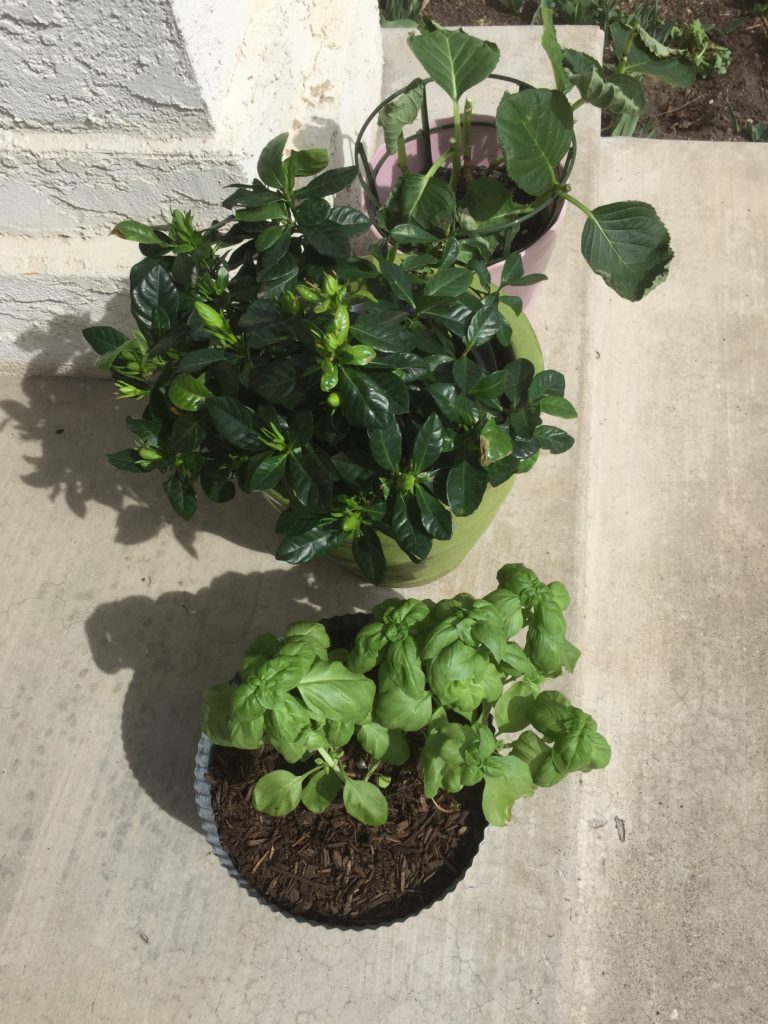 I returned home to find that the child who had been asked to water my potted plants forgot. Completely understandable. I hadn't left any reminders, and no one noticed them withering away. But thankfully they didn't die! The shamrocks were close, and the hydrangea (remember the one that almost died the second day I had it?) nearly didn't make it, and my gardenia were heading that direction. I did some serious pruning on the hydrangea and am praying that it will stay alive long enough to be able to be transplanted into the yard. I soaked them with water yestereday and today have brought them out into the sun to begin hardening them off for outside transplanting. I really hope the hydrangea makes it: those pink blooms were gorgeous while they lasted.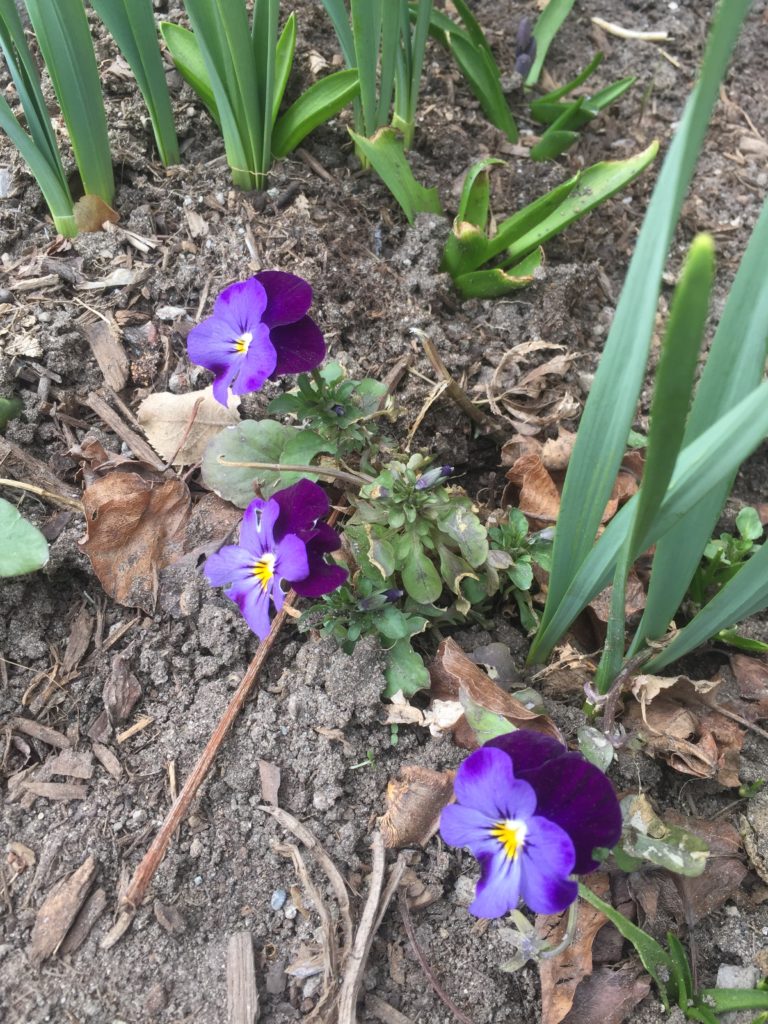 As I weeded and watered a little yesterday, I was reminded of the lesson that bulbs teach us about the law of the harvest: if you spend the energy to plant the bulbs when the time is right, then you may enjoy years of flowers in springs to come. I am particularly enjoying the fruits of my labors as a young mother and even earlier this year, in so may ways.
I'm not talking papayas
One of the fruits I enjoyed while on my trip to Hawaii was being able to leave the children under the supervision of one of my college-age children, and, for the most part and in a very admirable way, they continued on with their chores and responsibilities at home and at school. They even got along! Sometimes it is hard work nurturing those habits as a mother, day after day, week after week, month after month, year after year. But it is so worth the effort! Lane and I were perhaps the most relaxed ever on our trip because we knew that things were taken care of at home.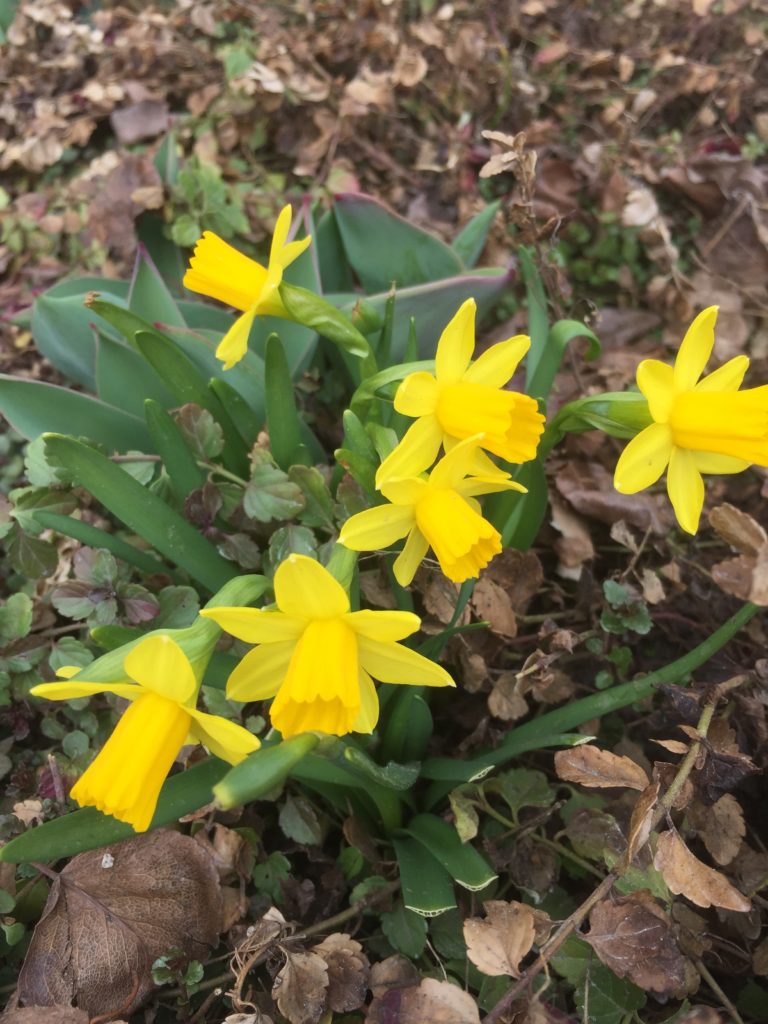 And those mini daffodils and mini pansies: oh they are such a joy. So bright and cheerful and tiny.
Welcome March, and welcome spring!
---
---