What is your gift?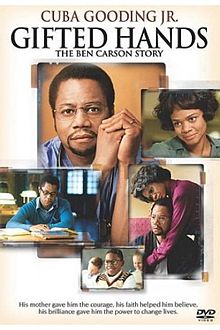 In preparation for a benefit concert at our elementary school, I was searching with my music committee for a song that went with the school's theme for this year, "Go for the Gold." We couldn't find anything that would work. So I wrote one, with the help of a friend and my mom.
The song is called "You've Got Gold Inside of You ."

I had been thinking about this topic for some time while trying to write the song. A most interesting thing happened. I had a conversation with a cousin at a Christmas dinner. We both love to read and write. She told me about a brain surgeon named Ben Carson. I knew I had wanted to read a book by him, and she mentioned there was a movie* about his life. (It is called "Gifted Hands.") I decided to watch it with my children one weekend over a month ago. We all were amazed. I was particularly moved by his mother's life, her persistence, faith and unselfishness, which allowed her family to overcome illiteracy and poverty. I wanted to include her in my song as a model that children (and mothers!) could look to for encouragement. It was only when I googled her son, Ben's, name that I knew that he was a hot topic in the news. I was glad, however, to have the opportunity to watch his entire speech at the National Prayer Breakfast which he recently gave. Politically speaking, there was very much with which I concurred! The lines in the song, however, are not an endorsement either way of his political views, but rather a celebration of his mother's wonderful character. Sonya Carson is shining example of the power of loving, nurturing mothers.
I also saw this new video today that talks about one blind young man's musical gift. Amazing story! Loved it!
Happy Gift-Finding,
Liz 🙂
*Gifted Hands: The Ben Carson Story (2009)
---
---