What does it mean to minister?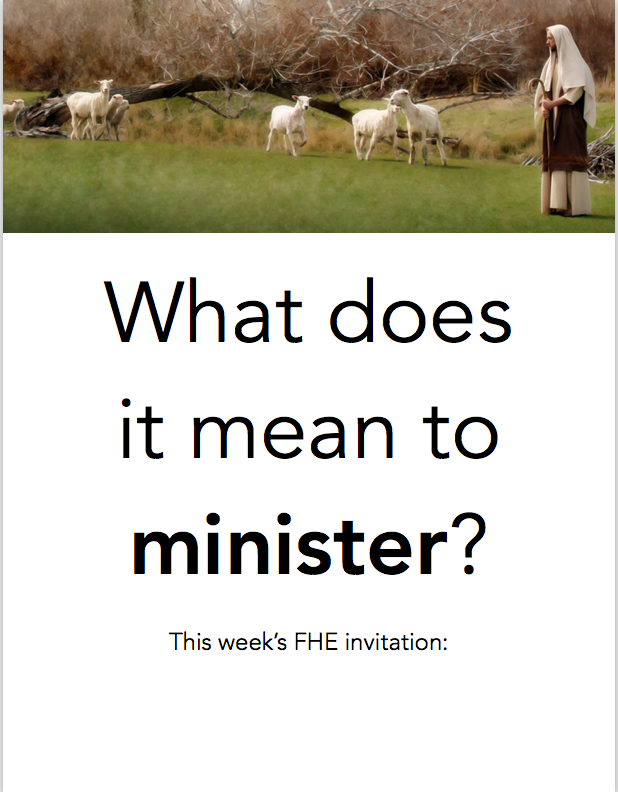 Ever since April general conference, I've been feeling really excited about the changes made from home and visiting teaching to ministering. I think the change in name, program, and attitude will help me and my family think more about Christ and practice more the ways He loves and nurtures others.
We decided that one way we could begin to think more about ministering to those around us would be to study the general conference talks on that topic. We assigned each child a Family Home Evening for this month to read a talk and teach us what they learned.
Rebecca taught us the first week. I was very tired that night, and we were hurrying with her lesson because of our activity. I'm sorry to say I don't remember what she taught! Haha
This past week I was more awake. Eliza shared from the Relief Society lesson she had attended with her Laurel class the day before. She showed a funny Studio C video to start us off with the importance of empathy and to keep us all smiling.
Then she showed a video that explains what empathy is. This really got me thinking: How often do I say "at least" to others instead of showing empathy?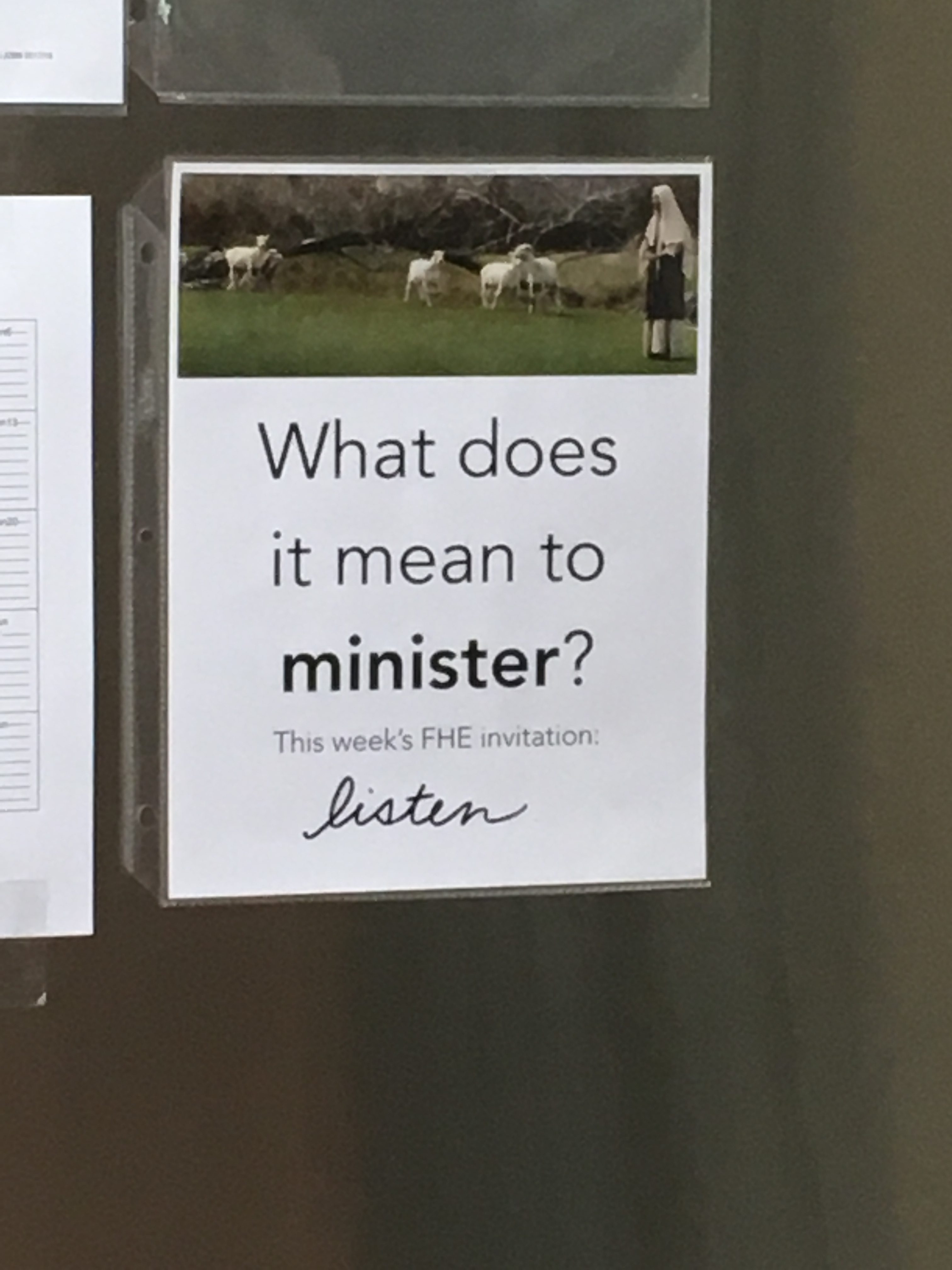 Her challenge to us this week is to listen empathetically to others and to report back at dinner. We forgot to report back last night. Today I remembered and made this little sign (the shepherd photo is from ministering.lds.org.) to hang on the fridge to remind us of our goal.
I'm excited for these invitations! I want to minister better. I need to learn how. This will be good practice.
---
---