Why our junior high drama program matters so much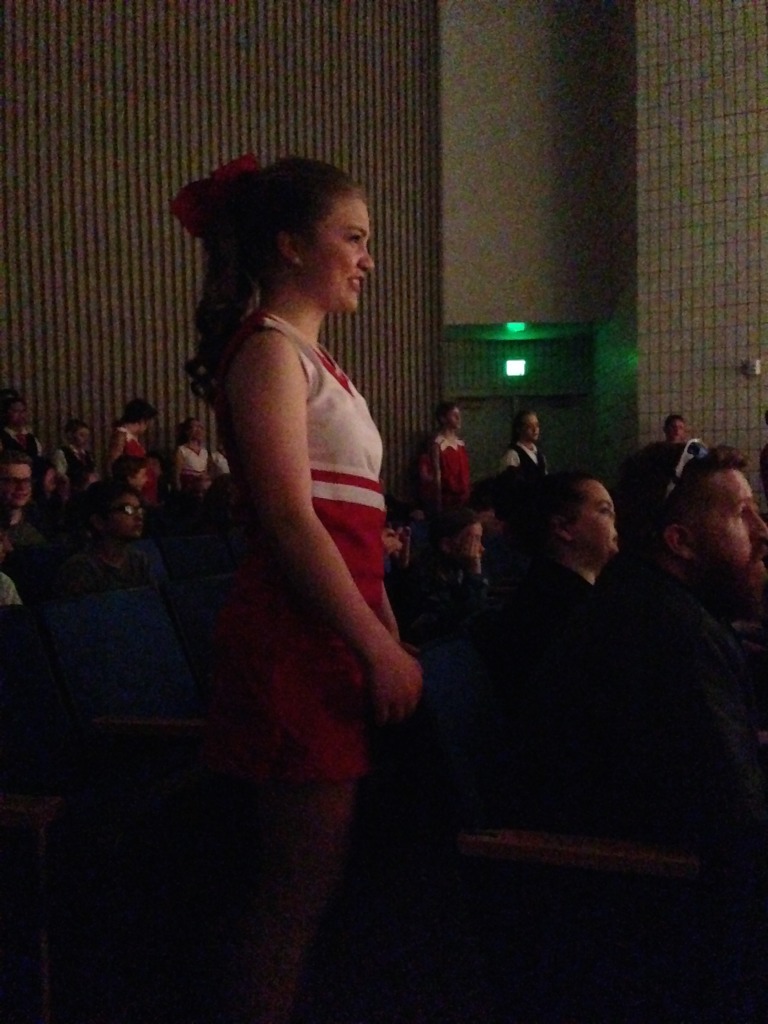 This week the junior high run of "High School Musical" ended, as did Rebecca's role as a head cheerleader.
Who knew Rebecca could cheer so well?
She didn't. But she tried out for the musical and was cast in that role.
And then she worked hard to learn from such capable teachers how to play her role, and she did it so well that people were asking her if she was going to try out for cheerleading at the high school!
But she doesn't want to try out for cheerleading! She wants to dance and sing and play different roles in musicals, thanks to some amazing volunteers at our school. Teachers, administrators, parents and community members all pitch in together to make it happen. It's totally volunteer! The directors don't get paid! They put in HUNDREDS of hours, and it shows. (No pun intended!) They produce, with the hard work of the students and other volunteers, totally top-notch performances. And the students like Rebecca benefit so much.
Rebecca has grown a lot this year and last as she stuck her toe in the water of drama, then her foot, and then jumped in with both feet. Watching her perform, I can see the little girl who used to dance and sing all the time at home. I knew then that she had gifts to develop, and I cannot say enough thanks to the teachers who are helping her develop those gifts–along with the rest of the cast, which was, I think, ONE HUNDRED JUNIOR HIGH STUDENTS!
When was the last time you tried to tell 100 seventh to ninth graders what to do? And they listened?! It says a lot about the students as well as the directors. Hats off to all of you. You amaze us and make us so proud!
(This photo was serendipitous: I can in to see the end of their closing night, and to my delight, when the cast members came out into the audience as part of one of the closing scenes, she sat right across from me. So I got to click a photo! And my phone worked! Tendermercies!)
---
---