You did all that!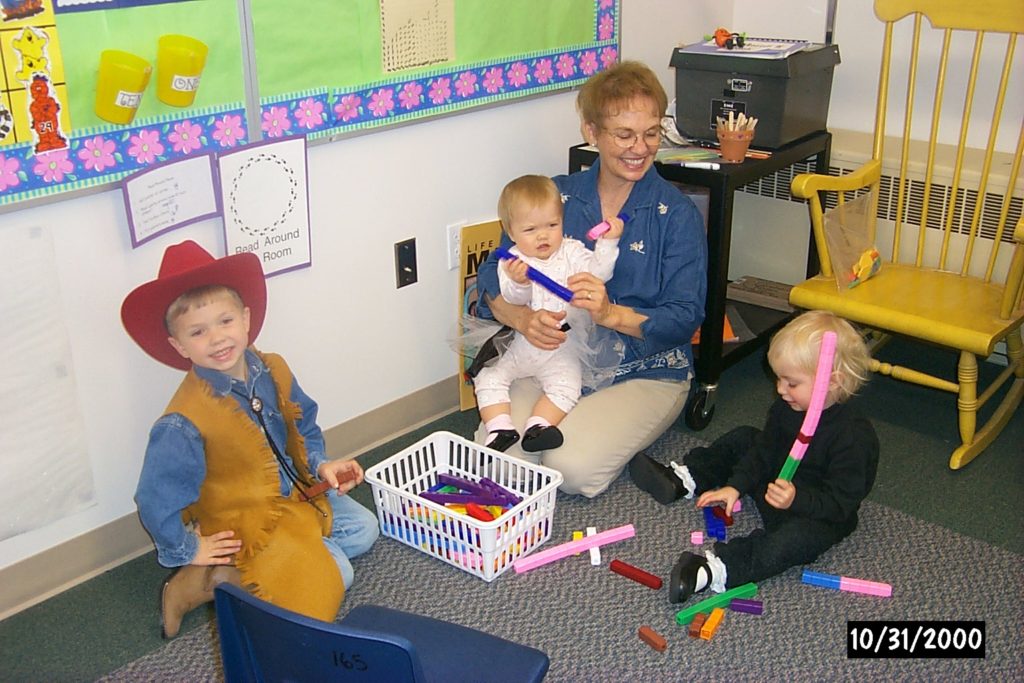 As I begin writing about the amazing nurturers in my life, I really must tell more about my mom. She is truly remarkable.
A few weeks ago she had a fall caused by an unwieldy garbage container that she was trying to move outside before a snowstorm was coming. Through the entire process she was cracking jokes and smiling, because she is that way. When life gives her lemons, she makes lemonade.
After her fall, she got sick with a terrible cough and sinus infection. She came to spend some time with us, and we celebrated Nate's birthday. For his birthday, I had pulled out my journal to find some fun things to share from his childhood. I found this part about how my mom had helped me when I was a young mom. This journal entry took place around the time frame of the photo taken above:
21 July 2000
I am getting sicker by the day–sore throat and ears–but I need some good rest. Perhaps tonight?
Mom is just amazing. I needed to go to the grocery store, but couldn't with my "spotted" children, so she came to babysit. While she was there she got Julia to sleep, laundry folded, dishes loaded into dishwasher, another load of laundry washed and into the drier, and a third load ready in the washer to start. Sarah and Nathan were playing some game of pretend with her where they went on a plane ride and then went outside to explore the jungle AND climb the Great Wall of China. She also brought over apricots, freshly baked apricot bread, and the pumpkin pie. She left by helping to empty my trash and carrying recycling magazines to my car, giving me a hug and telling me what a great mom I am and what well-behaved children I have! Holy Cow! What a great mom she is.
After I read this aloud, she exclaimed incredulously, "I did all that?!?"
Yes, she did.
And so much more.
I love you, Mom. Thank you for your constant example of love, service, faithfulness, and unselfishness. You are magnificent. (And I have so much more good stuff to write about you! 💕)
More posts about my mother:
On being a music lesson mom in December
A few songs I've written (which will hopefully be followed up by a post on the songs she has written, which are far better than mine!)
---
---