3T: Sing to your children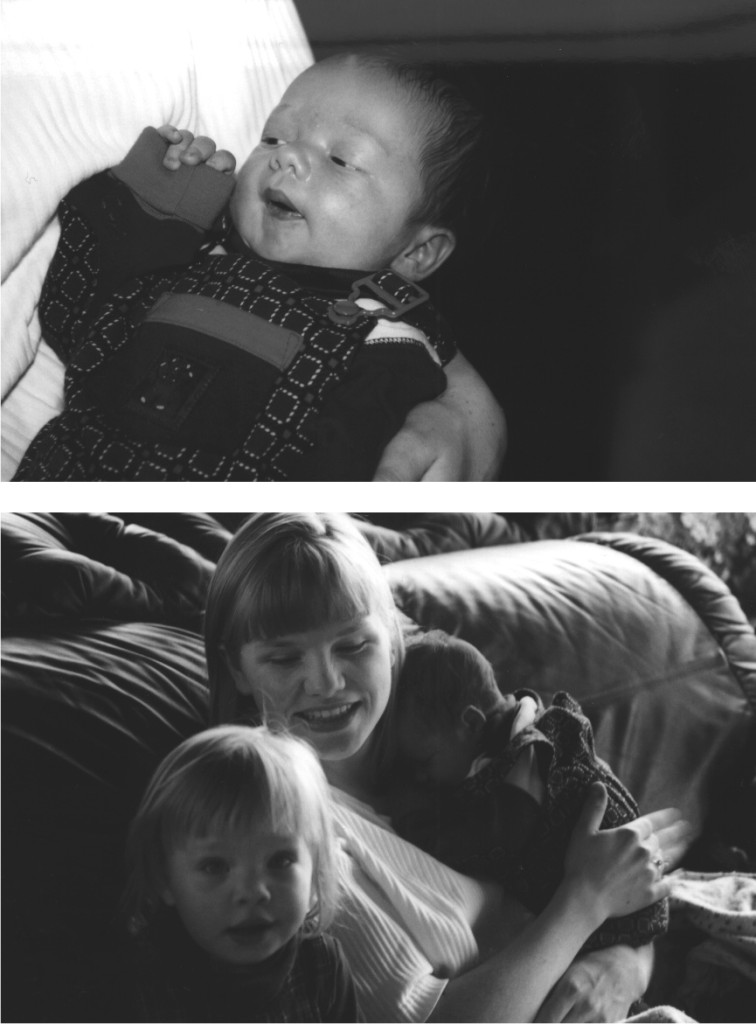 From the time our children were born, I sang to them. Now, I am no professional singer, but there's something about singing that helps you to share what's in your heart even better than simply spoken words–so I love to sing. It seemed only natural to sing to my children from their first days on earth.
Two things surprised me after I started.
One: I had sung to Sarah for months, including these songs every night:  "I Am a Child of God," "Families Can Be Together Forever," and "Angel Lullaby." She hadn't spoken any words yet. Then one night when I was holding her in my arms and rocking her in the rocking chair, I paused while singing "I Am a Child of God."  During the pause, she sang the word that I hadn't sung yet! It completely caught me off guard! She knew the words, and she was singing them!
When I told my mom, she said that I, too, had sung before I spoke!
Two: I mentioned how when Elder Livingston called home, he was feeling pretty homesick. He asked for me to sing to him, one of those songs I had sung all of his childhood. It touched me so much that of all the things he wanted during our two minutes together, it was a song.
If I were to make a list of "Most Important Things to Do with Your Babies," I would definitely put singing to them up at the top. And don't worry about what kind of voice you have, because your voice will always hold a special place in their heart.
Happy Singing,
Liz 🙂
P.S. My friend's husband helped put this video together. It's my favorite video of "I Am a Child of God."
P.S. Here is the song "Angel Lullaby."
P.S. Rebecca's choir auditioned for "America's Got Talent," and they might be on the season opener tonight. We're going to be watching to see if they're on tonight's show!
---
---