Happy New Year! Moving forward in 2020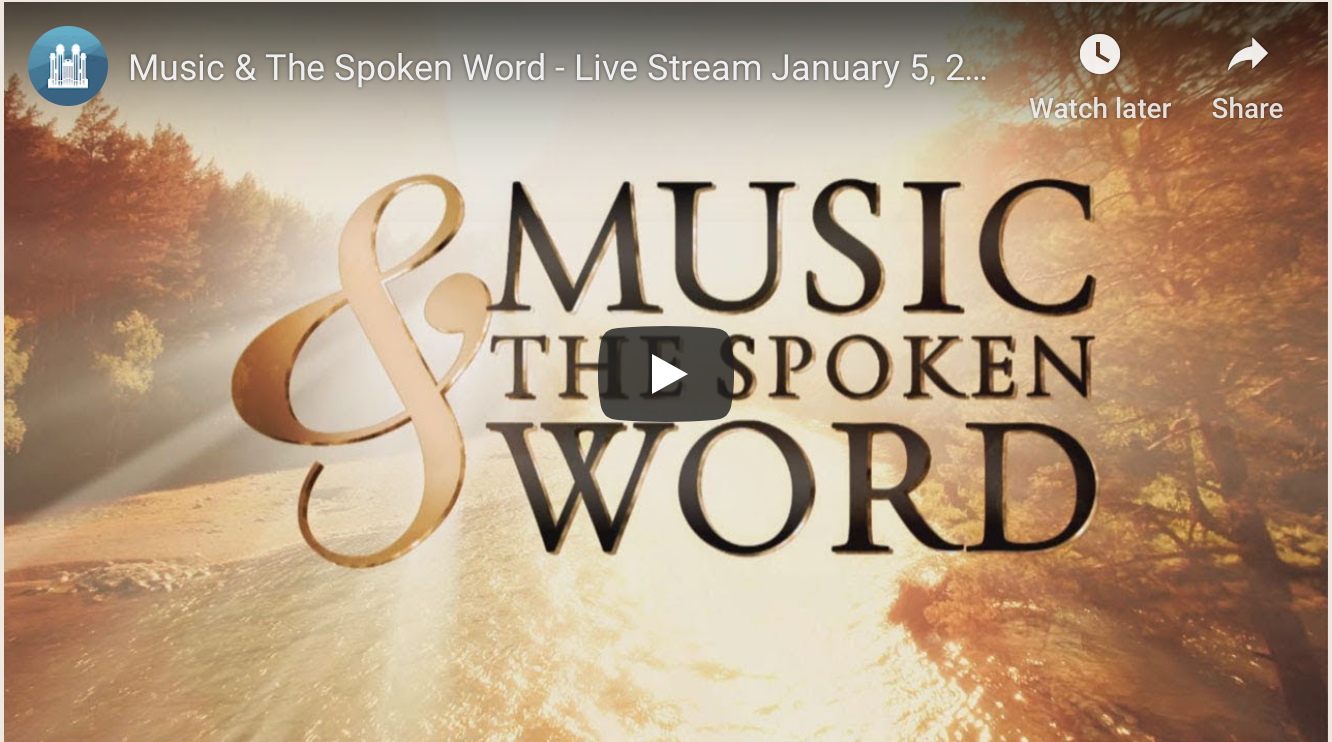 Happy New Year! I hope you had some lovely holiday moments in the past few weeks that warm your heart when you remember them. And I hope you have some thoughts that are lighting a flame of hope in your heart for a goal or two in this beautifully new and clean new year.
One of my hopes for this new year is to make Sunday–my Sabbath–more of a spiritual feast day. I need that internal renewal once a week that comes from such days.
I remember as a child my parents turning on the radio to "Music and the Spoken Word" with the then Mormon Tabernacle Choir. (Now the Choir's name is "The Tabernacle Choir.") Or they would put on records (yes, LPs) or cassette tapes or later CDs of them singing Handel's "Messiah." That music always brought a feeling of happiness, safety, and peace with it.
I have done this for our children over the years, but not as consistently as I would like. Recently I discovered that Music and the Spoken Word is live streamed over YouTube every Sunday morning at 9:30 am. I can turn it on in the morning to help set the tone for this special day to help us invite the Spirit into our home and to help me feast on the uplifting, strengthening, peace-giving spiritual nourishment that I'm seeking.
Did you know you can attend a live recording of Music and the Spoken Word in the Conference Center of the Church of Jesus Christ of Latter-Day Saints nearly every Sunday in Salt Lake City? It's a tremendous experience! I have loved getting to go the handful of times our family has been able to go.
To learn more about the choir, click here. To find out more about attending live, click here. To watch or listen to them on the choir's website, click here. YouTube, you can google "tabernacle choir music and the spoken word you tube" and go to the playlist.
---
---