How I Hear Him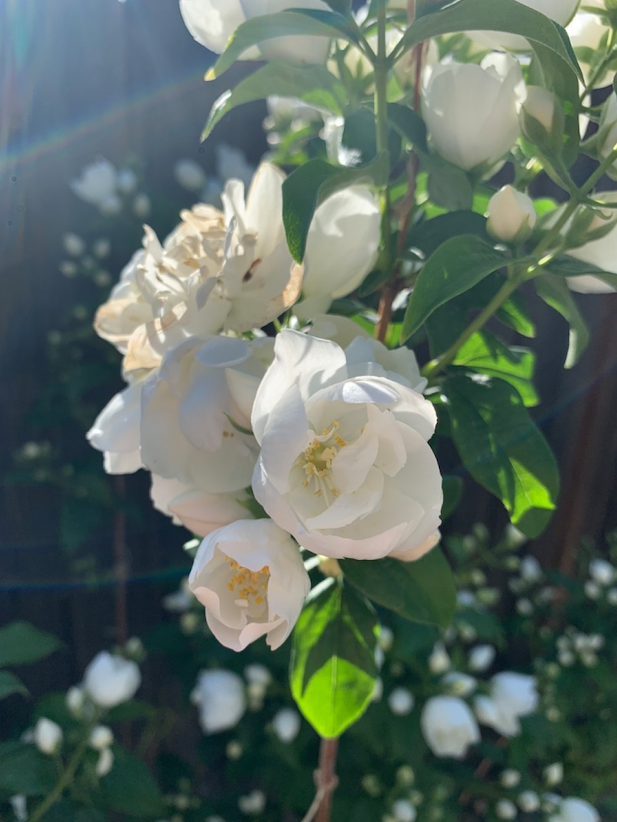 This morning I woke myself up in the middle of a bad dream, calling out in my sleep. After being wakened, I started to think about events from last night, and yesterday. I thought about one of our children specifically. As I thought about this child, the song came into my mind, 'Where Love Is." I knew that Heavenly Father was telling me–reminding me–that love is what I need to show more of to this child. An increase of love will help our relationship.
I feel so blessed that the Lord speaks to me in music. I often will wake up with a song playing in my mind, and particularly one line of a song. It may begin in the middle of a song, like recently: "Who, who can understand? He, only One." ("Where Can I Turn for Peace?")
I now these songs are messages from God because they are accompanied by calm, peaceful, reassuring feelings. They help me feel happy, just like smelling the new blooms on our mock orange bush in the backyard does. "Whenever I touch a velvet rose…" ("Heavenly Father Loves Me"). I often have music playing in my brain, and all the songs that come to mind are certainly not always from heaven! So many words or circumstances trigger my memory to play a song in my head. Those are not all inspired. Some are funny! Some are inconvenient! But the ones that come in the middle of the night or right as I wake up in the morning as gentle reminders that Heavenly Father is active in my life and loves me.
How do you #HearHim?
---
---