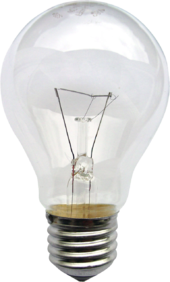 Ideas are powerful.
They power our actions. They form our habits. They shape who we are.
Where do ideas come from?
They come from our premortal existence, from our parents, from our teachers, from our friends, from media we watch, listen to, and read, and from other sources. Things we read or watch or listen to over and over particularly have an influence on what we believe and hence who we become.
Mothers are extremely powerful because they typically have the most influence on their children. What we teach our children has a profound impact on their lives.
Which ideas that you are teaching your children are false? Which are true? Do you know?
Here are some powerful ideas that I have shared on my sidebar under this same title:
Mothers don't have to run faster than they have strength
"And see that all these things are done in wisdom and order; for it is not requisite that a [woman] should run faster than [she] has strength. And again, it is expedient that [she] should be diligent, that thereby [she] might win the prize; therefore, all things must be done in order." Mosiah 4:27 (Remember that in the scriptures, "man" and "he" are like the pronoun "on" in French: it is a general term representing all mankind–both men and women.)
Schedule with the mother in mind
"Every time you schedule a youngster, you schedule a family—particularly the mother." Boyd K. Packer
Family problems can be overcome
"With the help of the Lord and His doctrine, all the hurtful effects from challenges a family may meet can be understood and overcome." Robert D. Hales
No family is perfect
"When you may think that someone has a perfect family, you just do not know them well enough." Mary Hales
Divine law exists; obedience to it brings blessings
"Divine law is incontrovertible and irrefutable. Divine law cannot be denied or disputed. And when God's laws are obeyed, relevant blessings always result! Blessings are always predicated upon obedience to applicable law." Russell M. Nelson