A Garden Tour and The Iridescence of Birds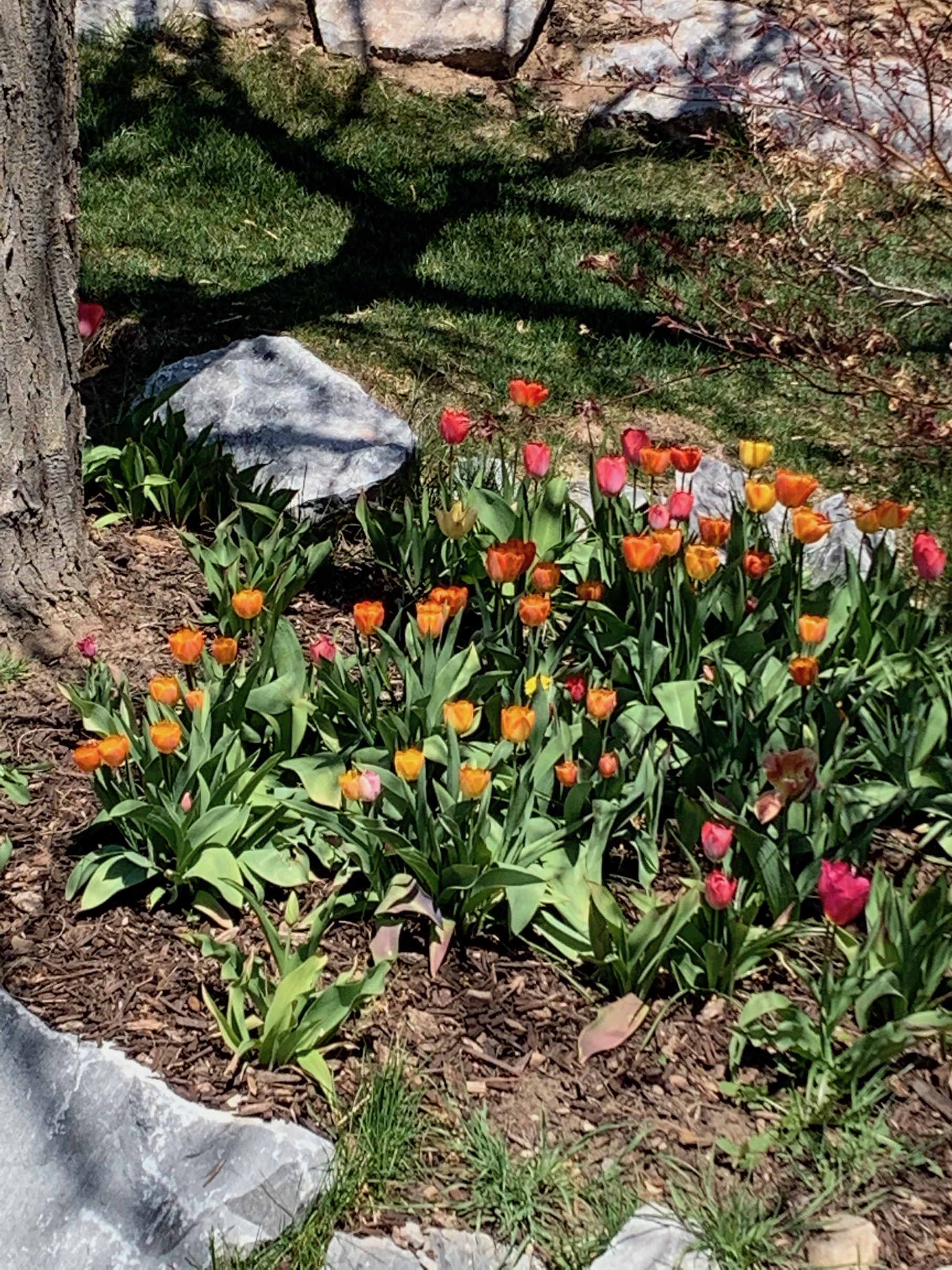 I was looking out into our backyard this week and loved gazing on the tulips blooming there. It is a corner of our yard that is a delight each spring! I love flowers in bloom!
I was doing a little research online today before I begin planting some new flowering shrubs, perennials and annuals in our yard this spring, when I came across this incredible video home garden tour. Wow! Of course, the garden featured in the tour is in Oregon, which is a completely different climate and soil then our Utah. But still! Such an inspiration! My sister Deborah, a gifted horticulurist, would especially love this.
Don't you love how the tour guide's mother taught her to "romance the ordinary?" Her touches of beauty around the home and yard, such as fresh flowers in a vase on the porch when people would gather, helped her and others feel special. I love that! That reminds me of the book, Love Adds the Chocolate. And it reminds me of how Heavenly Father does that for us with "the color of butterfly wings" ("My Heavenly Father Loves Me," Children's Songbook, p.228).
It reminded me of how much influence we have as parents on our children! So many things that we love as parents our children will love as well. I considered how knowledgeable this plant lover/nursery owner is in horticulture, and she got her jump start at home, having parents who loved gardening so much and working alongside them all of her childhood.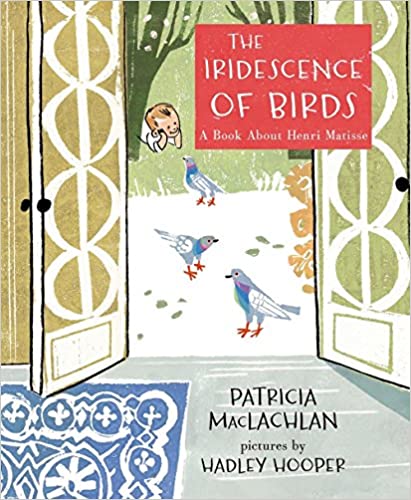 It reminded me of a book I recently acquired called The Irisdescence of Birds: A Book about Henri Matisse by Patricia MacLachlan/illustrated by Hadley Hooper. This famous French artist's mother had a major impact upon his artistic development by the colors she painted in their home, the art and flowers she arranged for their kitchen and the plates she painted to brighten up their walls. (Just a flag about this book: It has an illustration that copies one of Matisse's paintings of nudes dancing in a circle. It isn't graphic per se, but I wanted to give you forewarning so you won't check out the book or buy it without knowing first!)
Parents and the home we create–especially mothers–have such an impact on our children! I look forward to seeing how the seeds we have planted in our children bloom and bear fruit in the years to come.
---
---