Too Many Tamales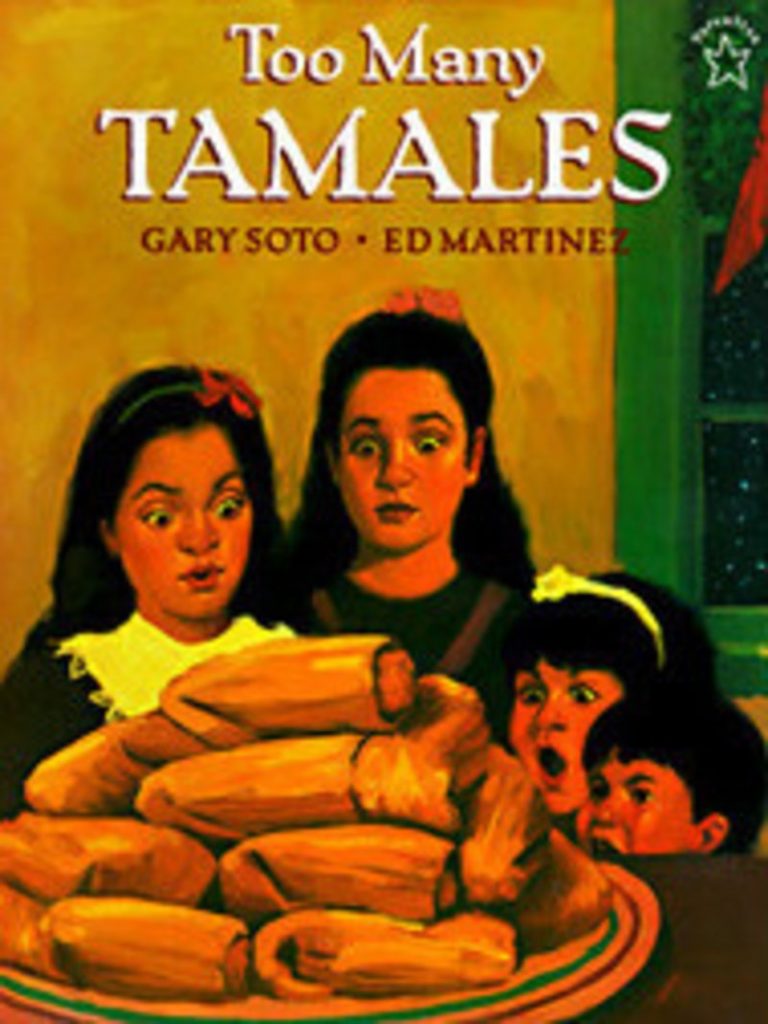 Too Many Tamales by Gary Soto, illustrated by Ed Martinez.
Have you ever done something as a child and gotten SO stressed out about telling your parents you didn't think you could face them?
This delightful Christmas story brings those feelings back in a warm and humorous way.
Before a Latino extended family gathers for their holiday celebration, Maria and her mother make tamales for everyone to eat. But when Maria can't find her mother's wedding ring that she had tried on, the children try to figure out how to solve the problem.
I LOVE this story because it reminds me of the power of patience and forgiveness when dealing with children. It can be so hard to be a child sometimes! We need sweet books like this one to remind us.
And it helps to have a good laugh in the process.
Our family loves Too Many Tamales. Hope you will, too!
---
---