Sharing the Bread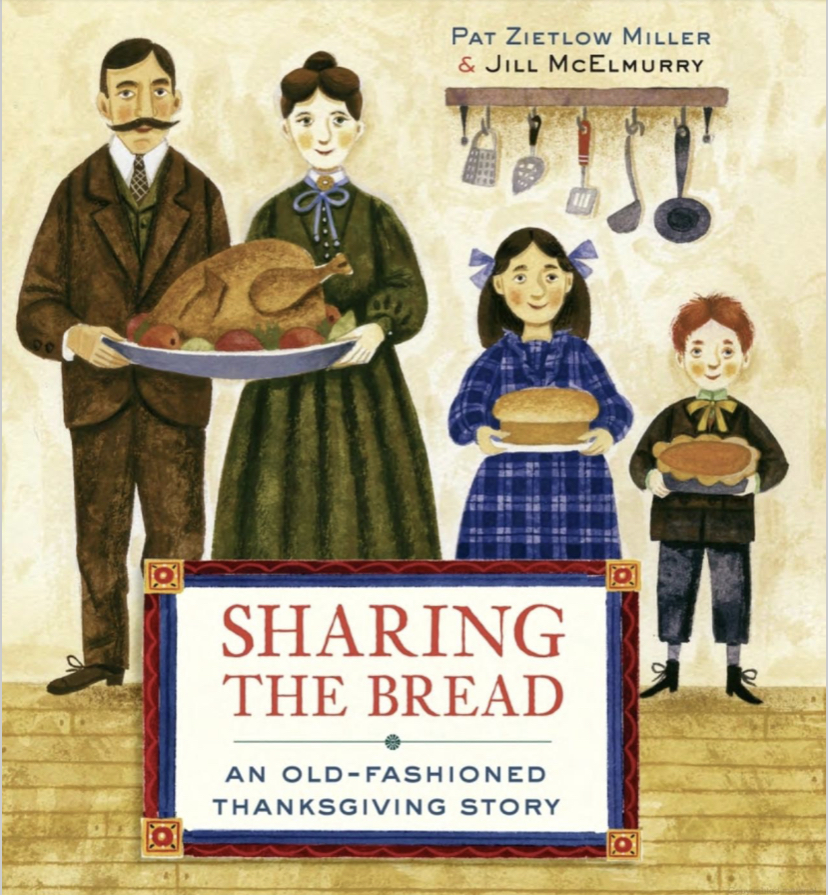 Sharing the Bread: An Old-Fashioned Thanksgiving Story by Pat Zietlow Miller. Illustrated by Jill McElmurry.
New to us in 2019. this charming book shows the whole family working together to prepare the Thanksgiving dinner. Taking place in 19th century America, father and little brother heats the black iron stove while mother works on the turkey. Sister and brother work on kneading the dough while older brother bastes the turkey. And all of it is in rhyme!
"Fetch. Heat. Knead the bread./Work together till we're fed."
"We will share teh risen bread./Our made-with-love Thanksgiving spread./Grateful to be warm and fed./We will share the bread."
Here's another great book of poetry to read year after year with your child in anticipation of your own homemade Thanksgiving feast. It makes me happy just thinking of it!
---
---