Hope is the thing with feathers: memorizing in the moment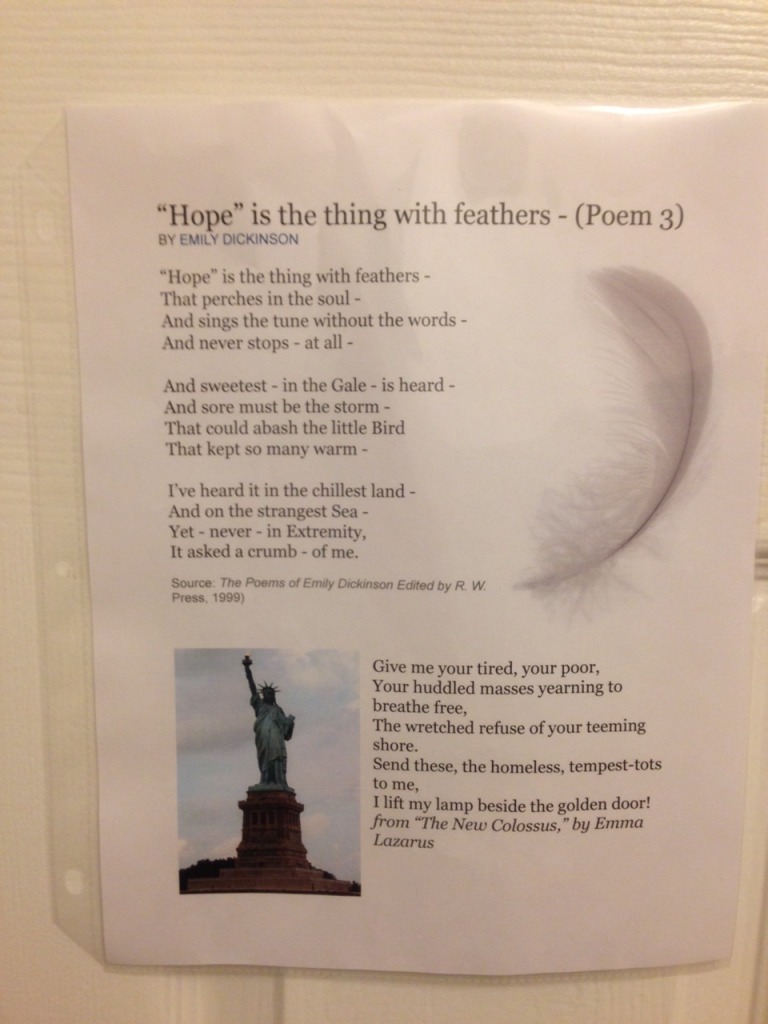 As we were driving home from Peter's cello lesson, Anna started reciting the poem that she is supposed to learn for school this month. Peter started reciting it after her, one phrase at a time. She taught the first stanza to him one phrase at a time, until he could recite the whole stanza. She listened as he recited it by himself to see if he got it right.
I jumped in and said I wanted to learn it. She listened as I recited it, but she didn't correct my mistakes. "Is that right?" I asked her. She said she didn't want to correct me, but I told her I couldn't learn it properly if she didn't, so then she switched girls and corrected my mistakes.
The three of us worked for the next 5-7 minutes until we had all three learned the 3-stanza poem.
I was really happy! I could see how she had transferred the pattern we use in memorizing scriptures and quotes during family scripture study to her homework. She knew that memorizing something doesn't have to be overwhelming if you simply break it down into parts and work to learn each part. Then you add the next part in and begin again.
"Hope" is the thing with feathers – (314)
BY EMILY DICKINSON
"Hope" is the thing with feathers –
That perches in the soul –
And sings the tune without the words –
And never stops – at all –
And sweetest – in the Gale – is heard –
And sore must be the storm –
That could abash the little Bird
That kept so many warm –
I've heard it in the chillest land –
And on the strangest Sea –
Yet – never – in Extremity,
It asked a crumb – of me.
---
---