Planting seeds in our children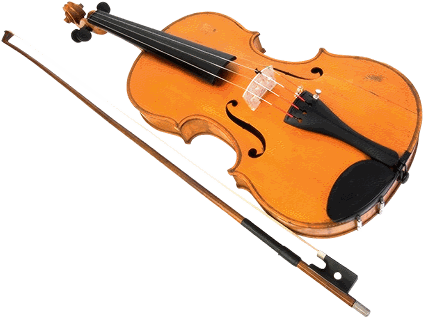 Some seeds you plant in your children don't sprout for years.
I remember my mom buying me a fiddling music book when I was maybe 8? 10? 12? I don't know, but it's been over 30 years ago.
I hardly opened the book because I had a real mind block over sight-reading. I was learning violin by the Suzuki method and relied on my ear to teach me the notes. I didn't understand key signatures, note values, or rhythms well, and the more the years passed, the less I wanted to learn because I felt so overwhelmed by it.
When I recently started teaching violin lessons "for real" (i.e. not related to Beginning Orchestra last semester), I have started practicing myself again. In our first lesson (at the end), I asked my student to pick a song from an old Suzuki book for me to play for her. My playing was rusty, so after she left, I kept on playing.
It has been really wonderful! It is so easy to practice for an hour, to work on a trill or an intonation spot or to sight read just for fun. After years of attending music lessons with my children and beginning myself to teach key signatures, note values, and rhythms, I'm starting to understand it for myself. My fears are dying; I want so much to grow this plant of knowledge.
Hence this old fiddling book. I've been sight-reading for fun and having a good ol' time.
I just need some children to dance in my family room now! (Peter and Anna take off since I practice after I finish practicing with them, and when they are "free," they fly off to play! The irony of being an adult: when practicing can be your play!)
Sarah came over last night after work and accompanied me on the piano. What a sweet, golden moment! I could have played with her for another hour. (Thanks, Sare.)
Music is the best. Thanks, Mom! Listening to me play, Eliza said she likes it. That's enough motivation right there for me to keep on going. I'm in heaven.
Happy Playing,
Liz 🙂
---
---