Repurposing costumes (or, The Mad Seamstress)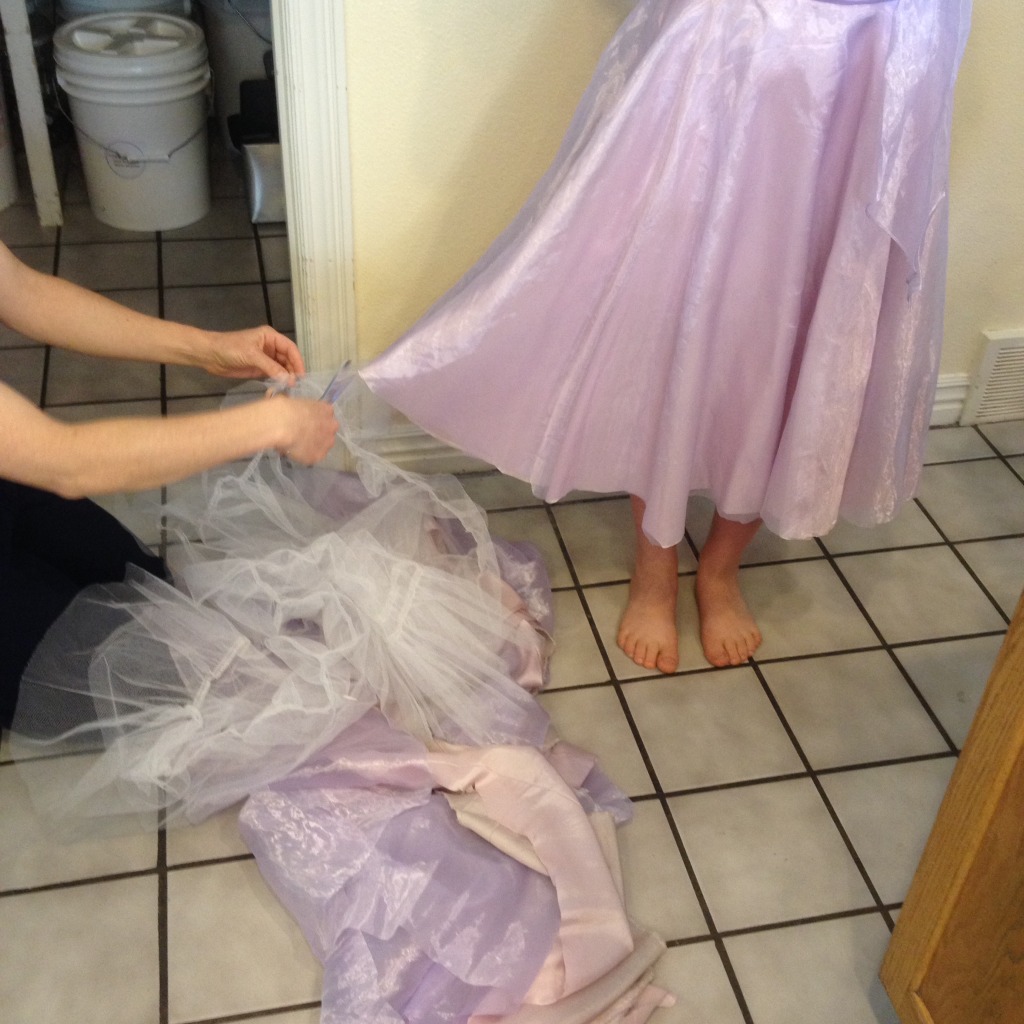 Eliza has a dance recital coming up, which means she needs a costume.
I absolutely LOVE Eliza's dance studio director! She is so practical! She is so realistic! She "gets it" that families don't have money to dish out for costumes that they will not re-use frequently. So she asks us to pull together what we can. Which is just what we did, thanks to Julia generously sharing her old Halloween costume.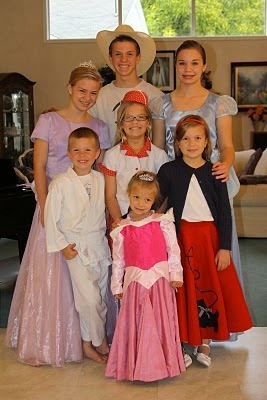 Once upon a time Julia bought her costume for Halloween at Deseret Industries (a second-hand store). Now she doesn't fit into it, so she suggested Eliza use it.
We had to cut off the floor-length skirt to re-hem it and rip out the zipper to take in the back a little, which I was doing up until the very last minute when Eliza's carpool ride came to pick her up this week. Seriously, if I ever were to open up a sewing business, I might call it "The Mad Seamstress," because I'm always sewing up until the last minute (or after the last minute) to finish dresses and costumes. It's what I and my mother did on my dresses growing up…like that time my Jr. Prom date was waiting in the front room, and I was waiting in my bedroom, while my mother finished sewing up my gown. Ahem. So it's totally tradition!
It is just AWESOME not to spend a dime on costumes, particularly when the rest of the year she has to wear an Irish dance dress that cost several hundred dollars (choke!) to buy–used!
And so I sew. So glad I can.
---
---