RTW: How to Iron a Shirt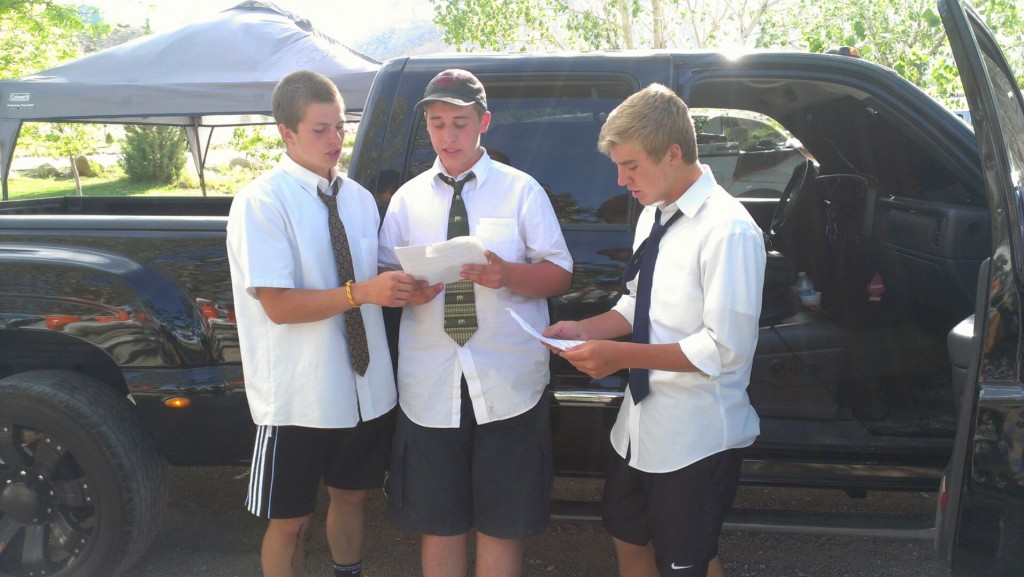 Nate returned from his Stake Young Men's MTC Camp today, and he had a great time! Many thanks to all the leaders who worked together to prepare that experience for the young men.
For the camp, the young men wore white shirts the entire time. It isn't a total mission simulation, obviously, when you're camping in tents and get to wear shorts with your tie loose around your neck. The two-day camp was just meant to be a spiritual experience, with lots of fun included, which Nate reported it was. Sweet!
For it to be a real simulation, you'd have to know how to wash and iron your shirts on your own. Missionaries typically don't get to "send out" their shirts for others to do that work. I sure didn't on my mission! That's one of those small gifts that is part of a mission for a young man or young woman–learning to rely on yourself to take care of all your physical needs.
In many homes today, we don't iron anymore! I feel grateful that my mom had me iron so much as a teenager because I got really good at ironing. And even though I am not the one who irons in our home mostly (that is one of my older children's housecleaning job), I can still iron well whenever I need to. I think it is really an important skill to know how to iron well, because it is still important to know how to dress appropriately in clothing that requires pressing. Sending shirts out is not necessarily the best use of your money when you're getting started in life, or even later when you're stretching your budget to cover your family's needs.
Here's a great lesson on how to iron a shirt that I found on designmom.com. Thanks to Lindsey Johnson, who worked at a dry cleaners, for sharing her expertise. It's the same demo my mom gave me when I was learning to iron. She learned from her mom and passed it on to me. But she went to the work of photographing and explaining it beautifully! Time for me to review that lesson with Nate and let him practice so he'll he a hot shot ironer 🙂 when he leaves on his mission. Or maybe HE should be the one who gets the ironing job next fall when we rotate? Hehe. Now that's a good idea!
Happy Ironing,
Liz 🙂
---
---