RTW: "If they don't find you handsome…"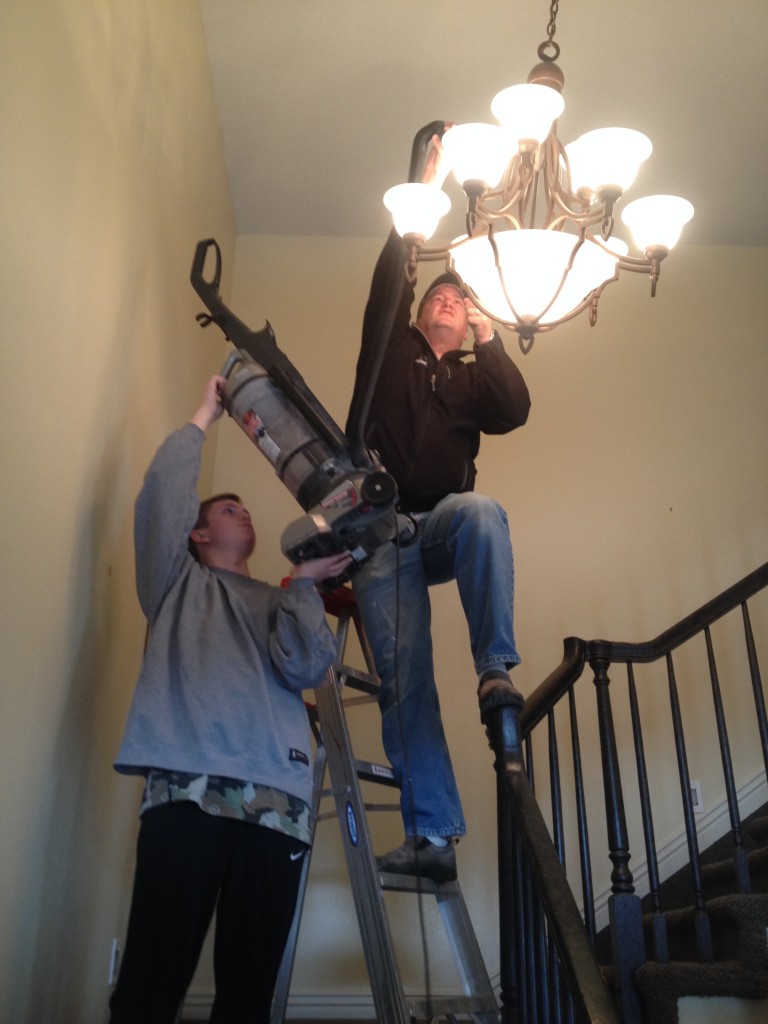 Lane told me a saying back when we were first married that made me laugh: "If they don't find you handsome, they'd better find you handy." From then on, whenever Lane did some repair around our home, I'd remember that funny saying. When I repeated it, he would raise his eyebrows, as if I were saying he wasn't handsome! So I just reminded him that he was the one who taught it to me!
He knows I think he is VERY handsome.
And he is also VERY handy.
While some people think that homemaking skills and handyman skills aren't so important to teach at home, I totally disagree! Lane and I have had many experiences saving a LOT of money because of the skills I learned growing up in preparation to be a homemaker, as well as from the handyman skills he learned growing up in preparation to be a husband.
And so we're happy to get to pass these skills on to our children.
I love how Lane involves the children in helping him. Nate knows a lot about fixing things in the home and yard along with other practical problem-solving skills because of Lane. I know that someone in the future is going to be pretty happy about that.
I'm not just talking about Nate!
Happy Teaching,
Liz 🙂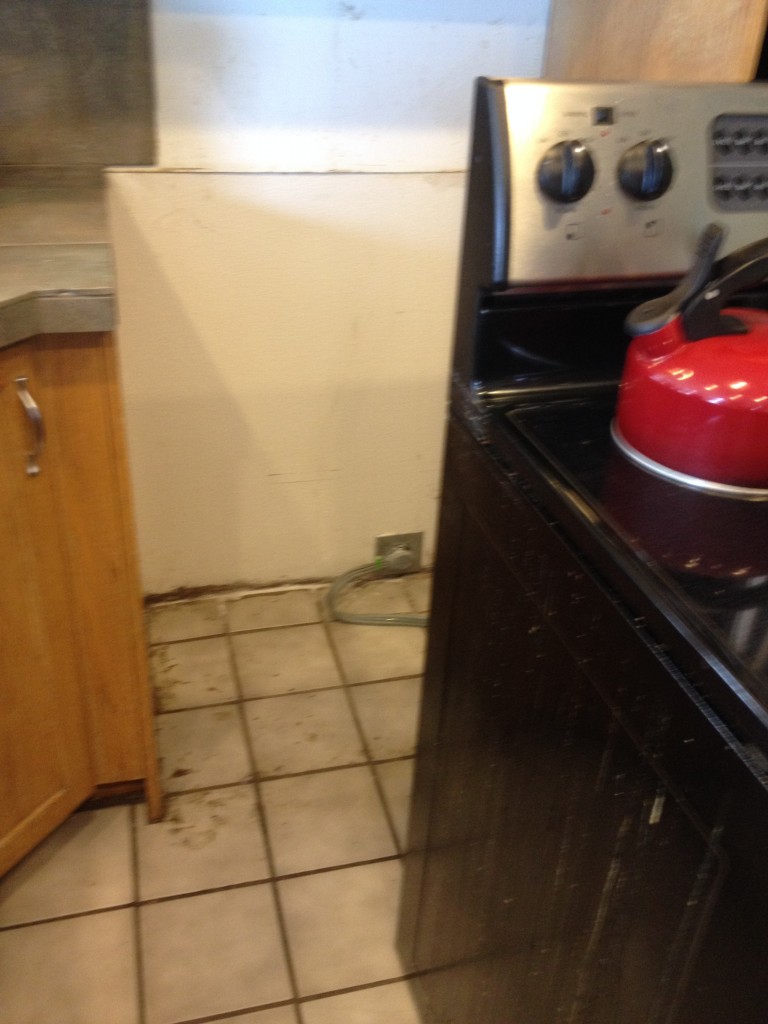 P.S. Last Saturday also reminded me of how it's the little things that make such a difference to me as a woman! When Lane and Nate fixed the broken spring on the oven door, rehung the tiles that had fallen off the wall above the oven, and re-grouted the tiles, I felt as if the kitchen had practically been remodeled! (And then the oven was pulled out so I could clean those grimy sides, too.) Little repairs are the best!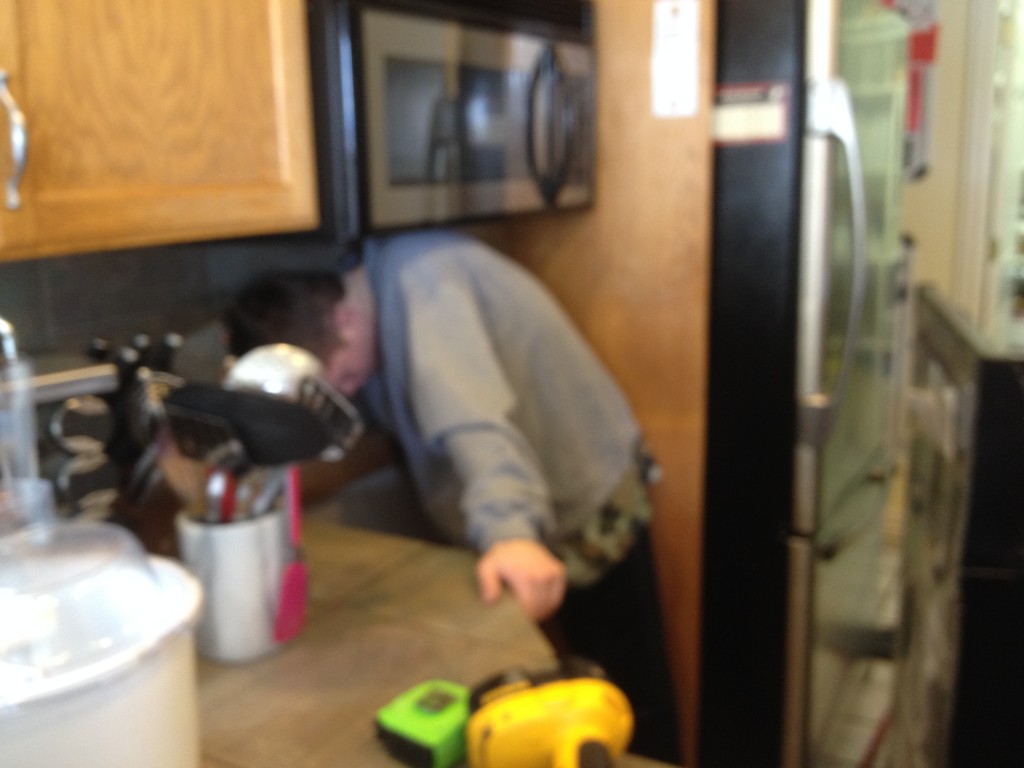 ---
---