RTW: Open doors of opportunity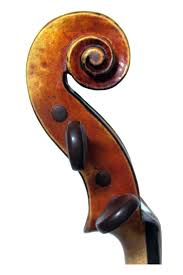 I feel satisfied. Today was my last summer violin and French lesson. I have never taught violin lessons, nor have I taught French via Skype. Both have been wonderful experiences!
To be honest, I didn't want to teach violin. I love music. I love children. I love teaching children music. But I didn't want to add another responsibility to my life.
But sometimes life provides you with challenges and opportunities, like open doors that you can choose to walk through. And I chose to walk through that door this summer by teaching private lessons.
Today, when I heard my French student read all of Bonsoir, Lune (Goodnight Moon) in French so well (after only 6 lessons!), I was SO satisfied. And when I heard one of my violin students do a beautiful job playing a Twinkle variation, reading her rhythm and sight-reading pages, and remembering some of the new keys she has learned, I was SO satisfied. And when one of my students brought by some work her dad did on a piece of furniture for our family, I felt so grateful. Teaching is very satisfying!
I want to thank each of my students for working hard, even when it was summer vacation. And I want to thank their moms and dads who supported them. Teaching a child is a partnership. I'm super blessed to have wonderful students!
And now the school year is about to begin. And another challenge of combining teaching into our school-year routine is the next open door I will walk through.
(Say a prayer for me!)
Happy Stepping into New Opportunities,
Liz 🙂
---
---