RTW: What do you do for fun?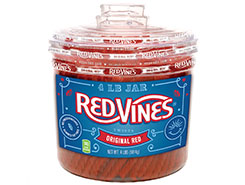 A friend, who read my article about "the load," asked me what we do for fun.
My children would say, "Good question!"
I would say, "I don't specialize in that."
Seriously: I'm kind of a serious gal. I really do like having fun, but not for hours on end. And I really am not very good at planning it.
I am good at organizing, scheduling, setting goals, teaching, and then enjoying quiet time to myself. Tee hee.
Some days, by the time noon rolls around, helping everyone do the morning routine exhausts me! 🙂  So my idea of fun might be reading a good book for 2 uninterrupted hours. (I wish I could do that more often….)
But growing up, I had a lot of fun swimming, creating, sewing, reading, waterskiing/snow skiing, playing tennis, serving, dancing, singing, cooking (when it wasn't dinner), watching movies, camping, etc. So I know it's really important to have that balance between work and play.
In recent years, as the stress has increased in our lives, I've tried to improve on fun, after having spent so many years focusing on teaching my children to work and set goals.
I asked Elder Livingston how he thought I could improve on fun. He said to interview my sister. She IS an AMAZING resource for fun. You should ask her!
But, in answer to my friend's question, I would say that I do 5 things to help us have fun around here:
I'm trying to teach my children that part of the load is having fun while they work! It's such an important life skill! I have fun doing my work. I really like to work. I am trying to pass along the mantra my mission companion/friend said years ago, that if you're not having fun, you [might be] doing something wrong. It's the spoonful of sugar idea, although you don't have to have sugar to have fun. Even if my children dissent unanimously on that topic.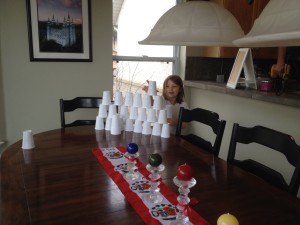 (Anna knows how to have fun while working. Or maybe while having fun when she has a job to do. Hmmm.)
I let the children come up with their own plans for fun. I think this is really important, actually. Since the children are supposed to finish their work by lunch, then they have the afternoon free to do whatever, unless we have an activity planned for fun as a family. I think this is one of the reasons summer is so important for children: to develop creativity and ingenuity! They have to have time to figure out what to do with their time! Even if it drives Mom crazy! (Another part of this is that I only have some much time to plan. I could plan for hours and things wouldn't go as planned. I've learned there is a balance point there, too, because of the nature of a large family.)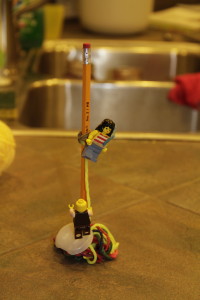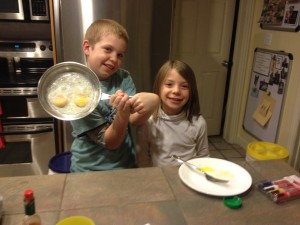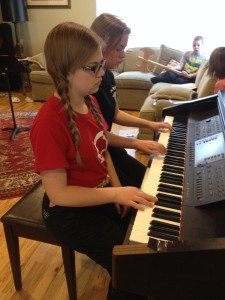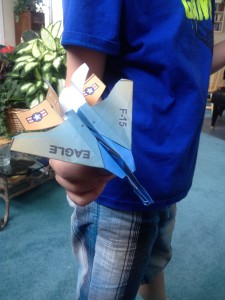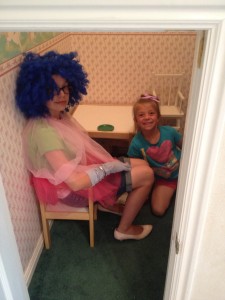 The benefit of having a big family (when you can!) is that the children have each other to make music, make snacks, build paper airplanes, go to the park, make a picnic, watch movies, play a game (search on my blog under "fun" for game ideas), play soccer or Frisbee or basketball or swing or slip-n-slide or have a water gun fight outside, ride bikes, babysit a neighbor child, fly kites, "ice skate," dance to music, make up plays (script, costumes, auditions!) and perform them, or build Legos. Sometimes they forget that they have so many options! Then they also have friends, which they spend a lot of time with whenever they can. I wish I reminded them more often of service ideas they could do, because service is very fun, but I also want to help them learn to listen to the Spirit for those kinds of ideas. (Write a letter to Grandma or a missionary, help a new mom, weed a corner of someone's yard for them, help a child with a lemonade sale.)
I

rely on serendipity and spontaneity

. In other words, so many things come up that we didn't plan for, and I simply try to be available for those. For example, we had family come up to Park City, so we packed a picnic and went to watch a soccer game. While there, we visited a ski museum briefly and watched some skiers work on their jumps, landing in the swimming pool at the Olympic training park. Very cool. When it was our town's festival "Days" (carnival), then we headed over to watch a concert, go for a ride, and get a treat. Another time my mom asked if we wanted to go to the musical "Cinderella," so we got tickets, gathered our blankets and our Red Vines, and watched that oldie but goodie out under the stars. Delightful! Last year, we had some friends come from out-of-town that we rarely see. They invited us to go on a hike, which we did, and some of the children enjoyed cooling off in this waterfall: (see

vi

deo of

waterfall/hike 2013

). When our cousins come to visit, it's essentially a "staycation" and we try to block out all the day for fun spent with cousins, aunts, and uncles. Grandma might call and invite us to go swimming at the neighbor's. So we pick up our towels and throw on our suits and go. We just play it by ear a lot. I also think that having seven children has taught me to try to seize the day or seize the moment to read with a child, or go shopping with a child, or grab a treat with a child, or sing in the car, or whatever!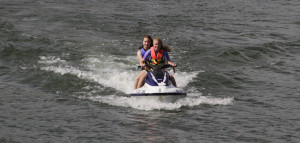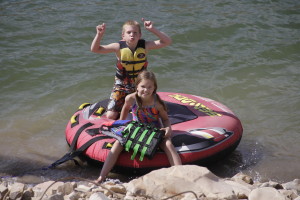 I

made up a "theme" for each day to help me think of fun things to do.

Monday: Music/Arts; Tuesday: Library; Wednesday: Family History/Temple; Thursday: Making Money; Friday: Adventure; Saturday: Physical Activity. The problem with theme days is that life changes so much, so we rarely do the things on their respective theme day. But we always make a "fun bucket list" at the beginning of summer and can refer to it when we have an open chunk of time.
I pray to have fun. I pray about everything, and since I've wanted to be able to have more fun as a family, I've been praying about it. I think we're doing OK. We may not ever make the cover (or inside) of Family Fun magazine, but we're making happy memories. And I keep 2 visual reminders for having fun: our summer fun bucket list (that we make at the beginning of each summer), which hangs on my "Read My Mind" board……and a "fun" magnetic board (where I stick photos of fun moments, invites to parties, or programs from events we've attended), which reminds me to answer the question, "Are we having fun yet?"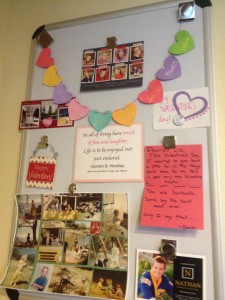 (You can read the quote in the center of the board here.)
So there you are. I'm always looking for fun ideas that are practically free, close to home, and don't require tons of planning or preparation.  If you have some great ideas, please share!
Happy Having Fun,
Liz 🙂
P.S. This doesn't include going on vacations or staycations, including camping and family reunions.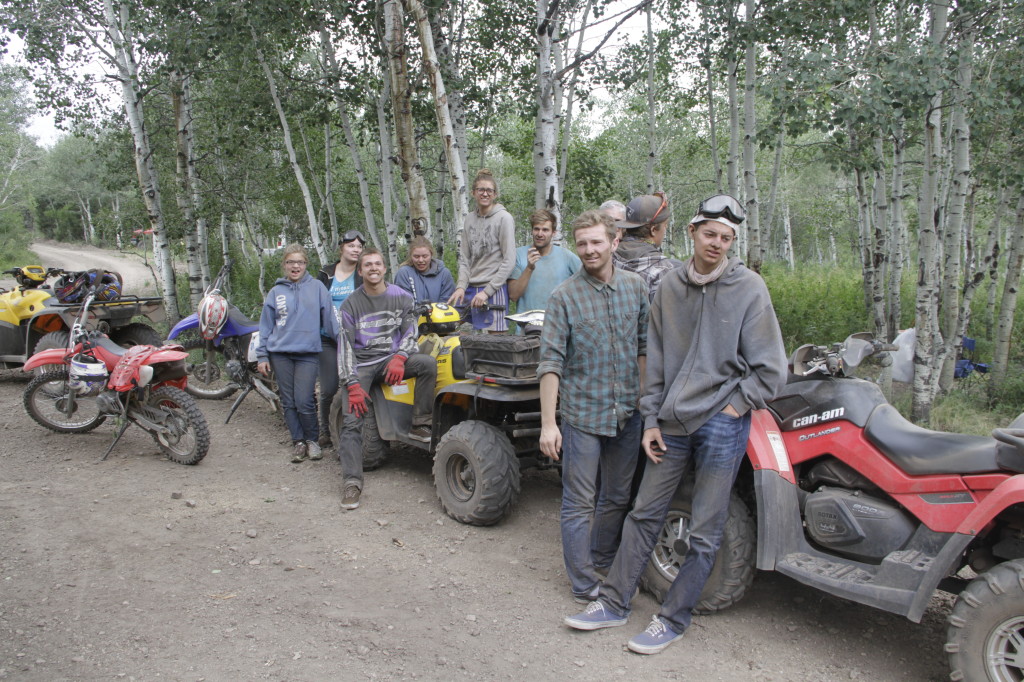 P.S. I'm writing this post when my stomach is not feeling very well, and I'm missing out on some of the fun with family in town. Boo hoo. But my sweet daughter just texted me and said, "You are the fun." Sometimes children know just what to say to make you feel loved! Her comment reminds me that the most fun is simply doing stuff together, with an attitude of gratitude and appreciation for one another.
P.S. Last one. I promise. You can search on my blog for FF (Fun for All and All for Fun/Friday Fun) for movie and game and other recommendations. 
---
---