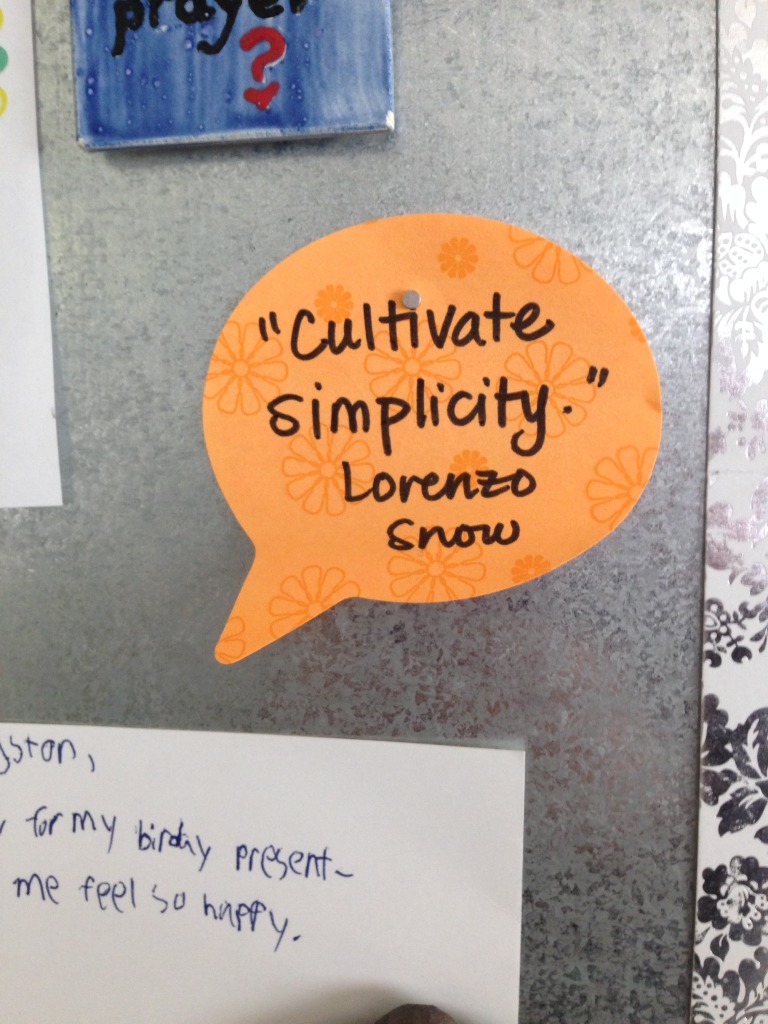 I have this quote hanging above my desk because it if there is one message that keeps coming back to me as I travel on my life's journey, it's to simplify.
A good question to ask seems to be, "What is the simplest, most streamlined, most direct way to do this?"
The irony is that the way to simplicity is sometimes through complication. You have to plant the seed, nourish the plant, let it grow, and then prune it back so it can effectively produce the best fruit. I begin to create something, nurture it, sees what it is growing to be, and THEN I begin to see what is excessive and unnecessary! So then I can prune back: delete, give or throw away, reduce, etc. Such a fascinating process that I have seems repeated in my life.
The Savior is the most amazing simplifier I know. I'd like to be more like Him!
Here are some posts I've written about simplifying: