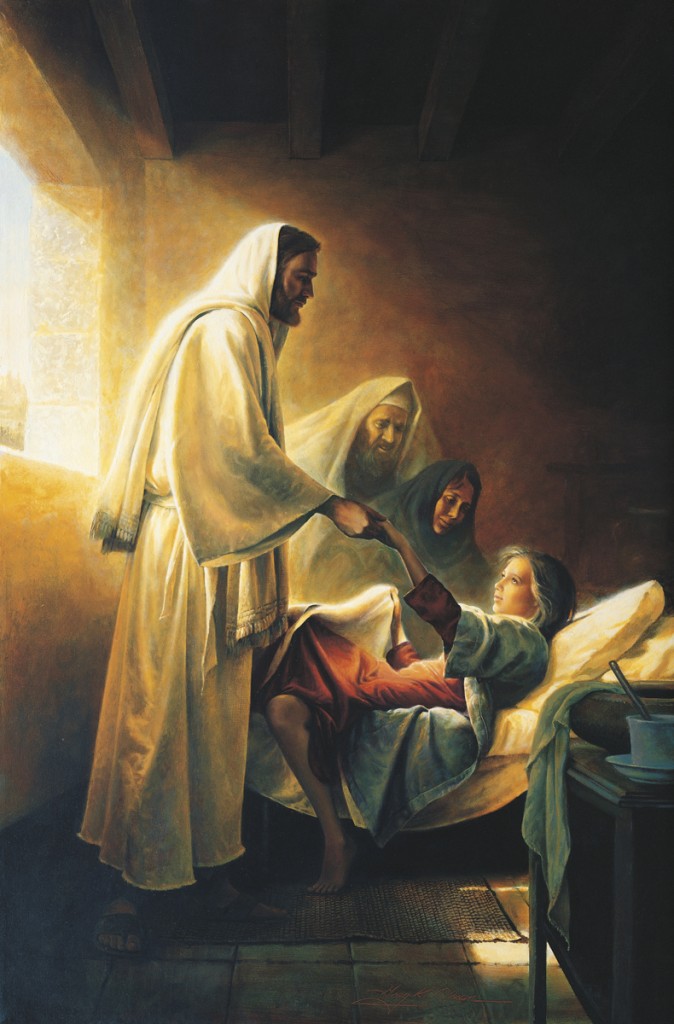 Heavenly Father and His Son and the Holy Ghost nurtures us as the spirit children of God that we are. The gospel of Jesus Christ teaches us how to live "after the manner of happiness." Without Christ and His atonement, and the grace that comes to us as we do our best to nurture those around us, we simply cannot be happy. We can't make it through all the trials that come our way. Christ gives me the ability to do more than I could do on my own. He makes it possible to succeed despite all of the obstacles. He makes it possible for us to have our very natures changed, so that we can overcome anger, negativity, heartache, sorrow, despair, mistakes, sins, and any other challenge we face.
I go to church on Sunday to partake of the sacrament, renew my covenants with Christ, and to strengthen and gain strength from others. But drawing upon the Savior is a constant process for me, not simply a once-a-week deal. I pray, study scriptures, and ponder every day. I keep trying to adjust my life to match the invitations that the scriptures and the Holy Ghost give me to try to be more like Christ. The doing is not easy! I know I won't be perfect in this life. I'm so grateful I have perfect help from a perfect person–the Savior–whenever I seek it.
Here's one of my favorite scriptures: "I can do all things through Christ which strengtheneth me." (Philippians 4:13). I can do it! I can raise amazing children.
So can you!