April scripture memorization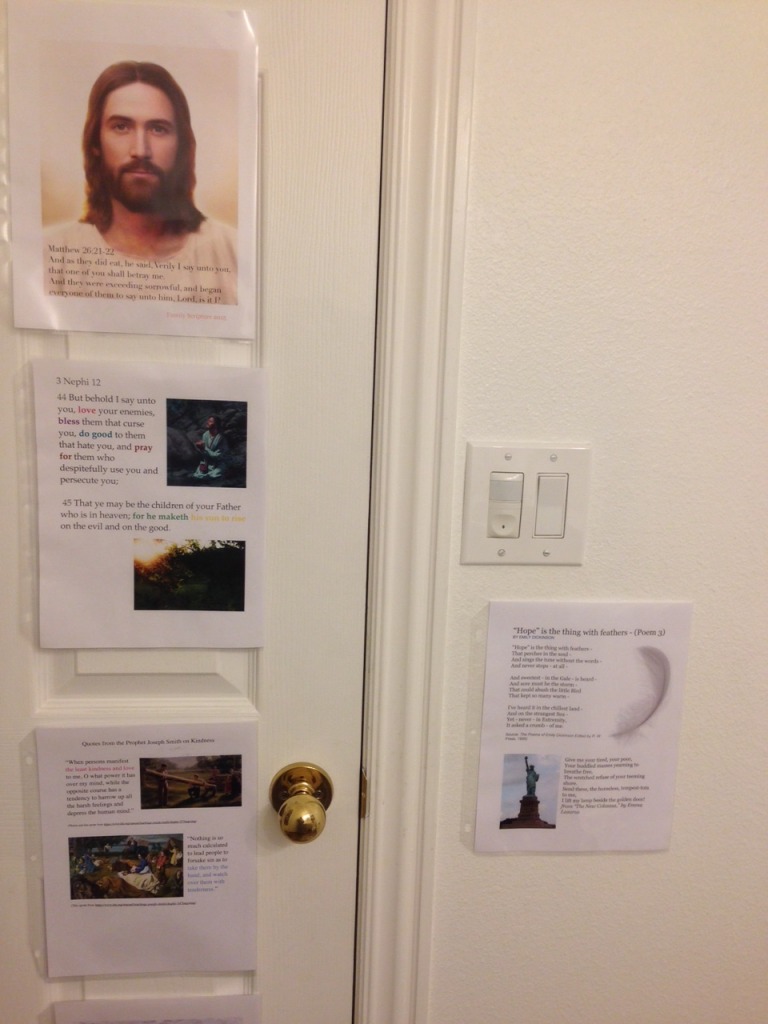 Our scripture memorization for this month includes 3 Nephi 12:44-45 and two quotes from Joseph Smith about love and kindness. We still review our yearly scripture (Matthew 26:21-22). The poem and quote on the side are Peter and Anna's school class memorizations for this month (Emily Dickinson's "Hope is the thing with feathers" and Statue of Liberty quote).
These quotes are on the inside bathroom door, which location lends itself to quick reviews several times a day!
---
---