A "no duh" thing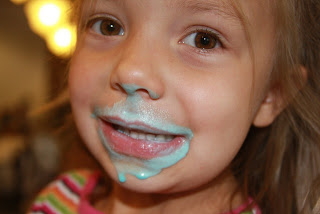 (This photo really is not related to this post. I just saw it again today and love it so well! I had to share it! It reminds me of a golden moment enjoying an ice cream cone at the Thanksgiving Point ice cream shop years ago!)
I love learning from my children.
A few years ago, we started rotating who leads our morning family scripture study. Last week, we were reading about prayer in Alma 34, and the child who was leading said, "Prayer is a 'no duh' thing." She explained that it's just one of those things that you should always do, because it makes so much sense, and because Heavenly Father answers prayers. She talked about how she prays before quizzes and tests at school, and how she needs to remember more often to pray before eating lunch. I really appreciated her sincerity and conviction. She knows prayers are answered! That phrase has definitely stayed with me this whole week.
This morning, she led our study again. This time, we were in Alma 37, reading about how small and simple things lead to great things. She shared how her math teacher always tells their class to simplify an equation. She quoted the teacher as saying, "When it doubt, write it out." Explaining this, she said that when you have an equation, and you write it down in its simplified parts, then it is so much easier to see what you are dealing with, and you can figure it out! What a sage application of this critical principle! I know what she said is true: sometimes simply writing a problem out on paper for me (in my journal) can help me figure out what I am dealing with. (I'm talking life, not just math!)
I love her insights.
I love each of their insights! I'm grateful for the inspiration that came that one morning after sincere prayer to know how to improve our scripture study. That thought to give each child a chance to lead the discussion (instead of parents dominating the discussion every day) has been a wonderful answer leading to feeling the Spirit so much more often in our study time.
Another child came to me this morning to report that she had lost a library book, and so she prayed to find it. And then she found the book. She added that then she said a "thankful prayer."
My children teach me to remember to give thanks!
I cannot express how grateful I am for my parents teaching me to pray. I have loved being able to pass on that gift by teaching my children to solve problems (and equations) in life through sincere prayer and applying true principles that we learn in the scriptures.
Happy Learning from Your Children,
Liz 🙂
---
---