SOS: Family Search Memories app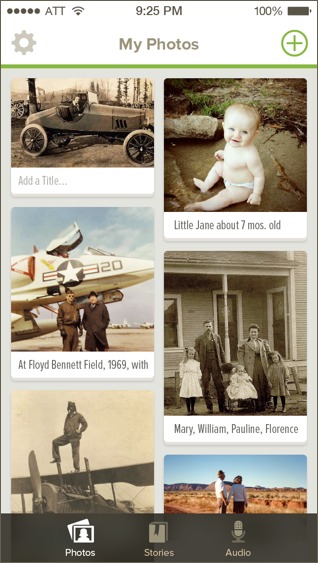 Tonight for FHE, Julia was demonstrating how to upload a photo to Family Search. While she was waiting for the umpteen thousand photos on the laptop to load (ah, the beauty of digital cameras), I went to the Apple App Store on my phone to see how the Family Search app works. I found that there is a new Memories app, and it is GREAT! I was able to start uploading photos from my phone directly onto my account. Love it! I love how easy it is getting to do family history for my OWN family! It will be so much easier for families to avoid the piles and piles of photos and stuff that we have collected over the years and simply upload memories directly to their family's online resources.
I was even thinking that perhaps couples just beginning their families won't even need to really create a physical personal history box, as I did for our children, but instead simply set up accounts online.
Such a time and money saver!
So cool.
It's fun to think about one of Lane's mission companions who has worked for years on Family Search and helped all of these fabulous tools be prepared. Thank you!!
Happy Memory Recording,
Liz 🙂
---
---