SOS: He loves us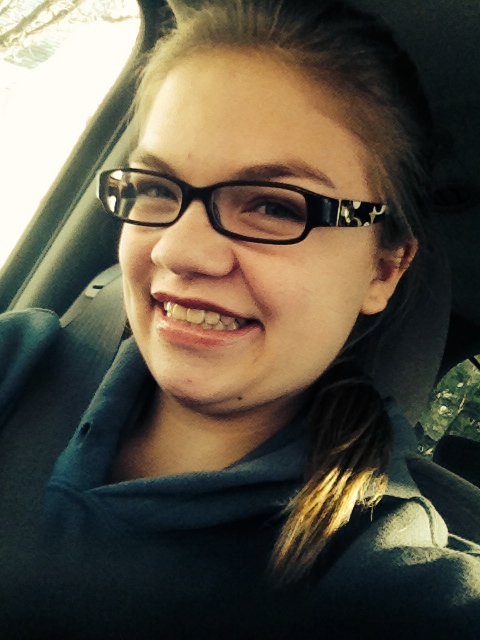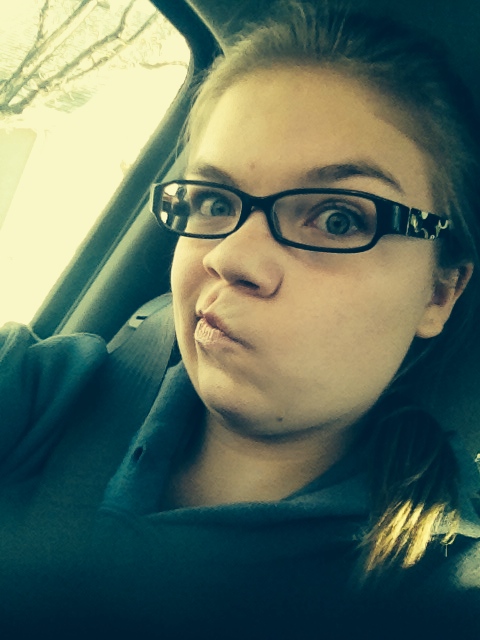 Rebecca gave a talk in church today. (She is my hilarious "selfie" taker.)
Rewind. Here's why she did. I got a phone call on Thursday night:
(Counselor in the Bishopric) "Hey, Liz, would one of your daughters like to give a talk on Sunday? We just had a youth speaker cancel."
Me: "Sure." (To my daughters:) "Who wants a service opportunity this week?" (Three hands raised. I handed the phone to Rebecca, since Eliza had been asked to teach her Beehive class lesson, and Julia had spoken recently. Rebecca took the phone with happy anticipation…until she heard what the service assignment was: speak in sacrament meeting.)
Well, Lane and I were chuckling! And the other girls were sighing in relief that I hadn't handed the phone to them!
So Saturday, Rebecca selected a talk to review, added her own thoughts, typed it up and read it to me ("Mom, will you please time me?") and delivered it to our congregation today.
I know! Seriously, she did a fabulous job. She looked so mature and was so settled in her heart. I knew that what she was sharing was true and sincere. My favorite part from her talk was the reason she gave for being baptized and being willing to commit to doing all that God asked of her: "Because He loves me."
If every young woman in the world knew that she is a daughter of a Heavenly Father who loves her, can you imagine how different the world might be?
That's the privilege of being a mother: teaching your children WHO they really are, and HOW MUCH they are loved, regardless of ANYTHING they are or do. I pondered that today during the sacrament: how amazing God's unconditional love is.
It makes me think of President Monson's description: "My dear sisters, your Heavenly Father loves you—each of you. That love never changes. It is not influenced by your appearance, by your possessions, or by the amount of money you have in your bank account. It is not changed by your talents and abilities. It is simply there. It is there for you when you are sad or happy, discouraged or hopeful. God's love is there for you whether or not you feel you deserve love. It is simply always there."
I am so grateful to be a mother to Rebecca and to each of my children. I wish I could have had more children! But I'm grateful for the ones I have who teach me more about love and acceptance. I'm so grateful to know that God loves me, whether or not I do anything right, well, sufficiently, gracefully, or consistently. He simply loves me.
And He loves you.
What a gift!
Happy Pondering,
Liz 🙂
---
---