SOS: How are small things so powerful in nurturing children?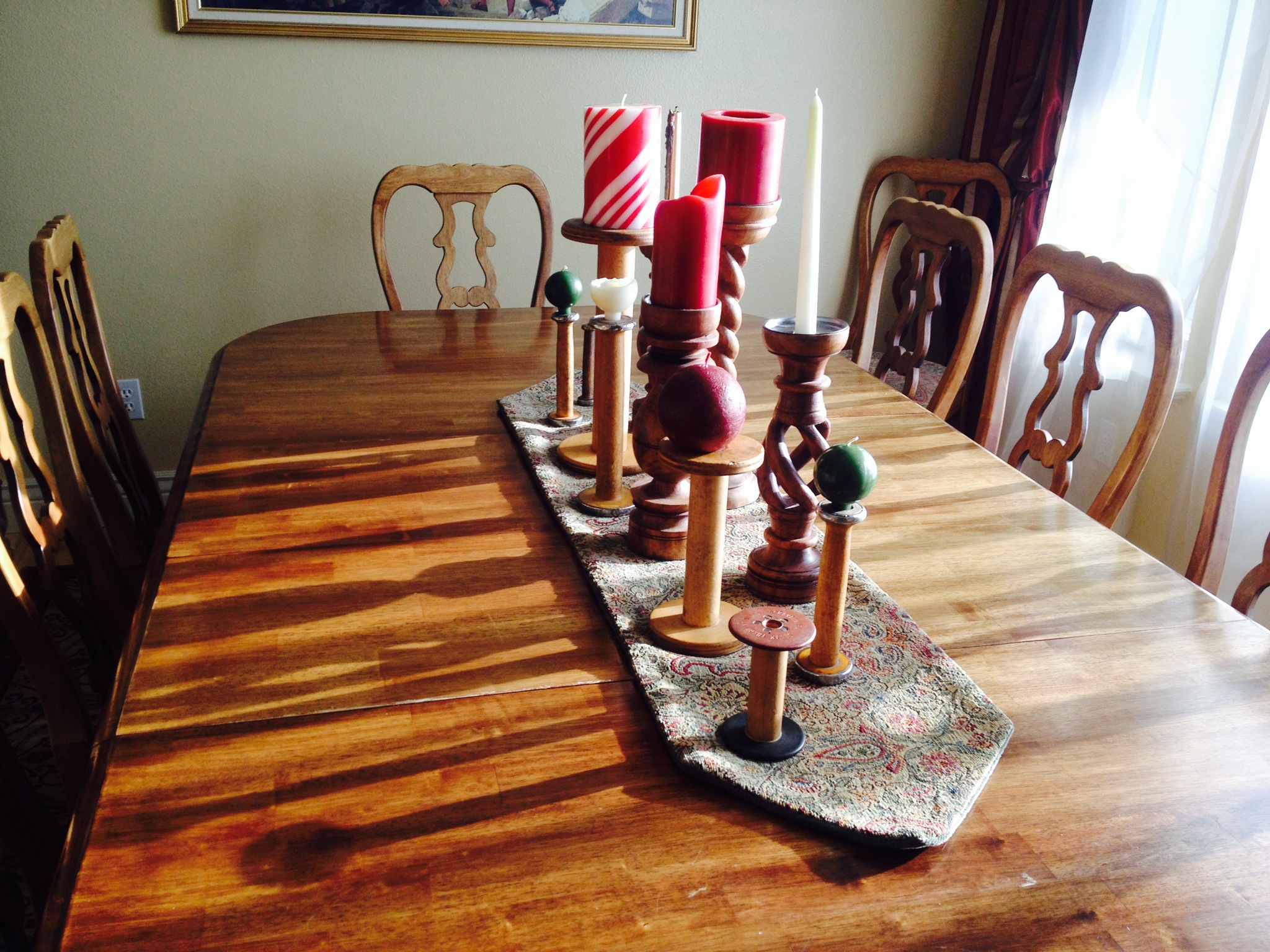 My younger sister had a best friend, Molly, who lived across the street from us in Palo Alto when we were young. I loved their family! And I admired their home. Molly's mother collected antique wooden spools and displayed them on their dining room table, as I recall. I always thought they were cool, and so when I went to Nauvoo, Illinois, about 11 years ago, I saw some in an antique store and purchased them. As opportunities arose to find more candle sticks that were either antique spools or wood that blended with that look, my small collection grew.
Now I display them on our mantle during the year, except at Christmastime. Yesterday I moved them to the dining room table for our "Welcome Christmas" dinner. After I had set up the candles, I stepped back to enjoy the sight. I liked it.
Last night in bed, I remembered Molly and her lovely family. I considered (and I could be wrong) that her mother really had not thought, when displaying her antique spools, "I am influencing the children who come into my home by what I display."
But she did influence a child: me!
And that image of a pretty display of candlesticks stuck with me for over 25 years until I had a chance to re-create it.
If there is any principle I have learned during the past 19 years of motherhood, it is this: "By small and simple things are great things brought to pass" (Alma 37:6). We plant seeds in our children's minds and other children's minds in our circle of influence every single day by what we do and say. Those words and deeds are powerful, particularly the good ones.
Now, I know that putting candlesticks on a table does not rank as important as say, teaching a child to pray. But when you consider that trying to make your home as lovely and welcoming of a place as you can will influence how those who enter your home want to make their home someday–now that is influence. It's even more powerful than a catalog picture or magazine cover, I think.
There are so many ways we can influence each other, and particularly the children in our lives, for good.
Happy Influencing,
Liz 🙂
---
---