SOS: Lioness at the gate ("What is my mission?")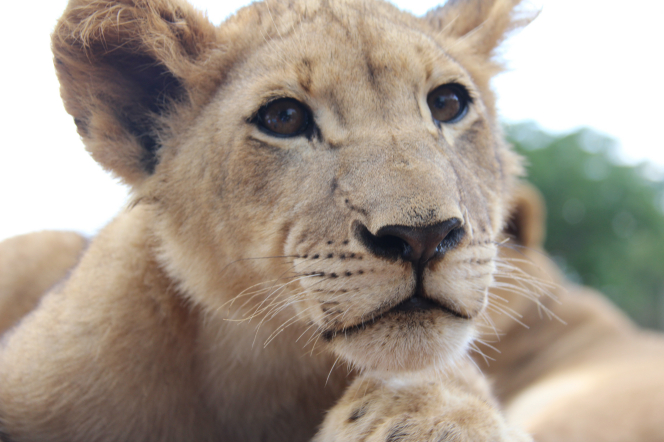 This summer, when we were examining priorities as a family, I searched for a talk by Julie B. Beck in which she discussed priorities and being a "lioness at the gate." I finally found it ("Choose Ye This Day to Serve the Lord"), and we watched it as a family. It is a very inspired and inspiring talk, and I needed to post about it so I can remember how to find it easily in the future!
Her dying father asked her, "What is your mission? What is my mission?" This made me consider my mission on earth, and my family's mission, and what I am doing to help that mission be fulfilled.
Sister Beck said, "Taking care of our posterity takes precedence over all other things."
She said, "Women are like lionesses at the gate of the home. Whatever happens in that home and family happens because she cares about it and it matters to her. She guards that gate, and things matter to that family if they matter to her."
I particularly was intrigued by her invitation with regards to discovering our own mission. She said,
I have a little exercise for those of you who want something specific to do in your scripture study. Get a new little copy of the Book of Mormon. In the front of it, open to a blank page and write three questions: Who am I? What are my responsibilities in the house of Israel? How do I fulfill my responsibilities? As you read and study, you will find some blank pages in the back. You can add Post-it notes if you like. Start writing your answers in the back as you read, and you will have a journey of discovery about who you are. It doesn't matter how long this study takes. Take one month, take ten years, and discover who you are. When you finish studying those questions in the Book of Mormon, study them in the Doctrine and Covenants, the Pearl of Great Price, and the Old Testament. The Lord knows who you are. He knows what your responsibilities are and how you can fulfill them. Power and strength will come to you as you understand who you are in the Lord's kingdom.
I'm excited to try this. I started on my birthday. I look forward to learning more as I go along.
Happy Discovering Our Missions and Guarding the Gate of Our Homes,
Liz 🙂
---
---