SOS: "Miserable joy" and taking one step at a time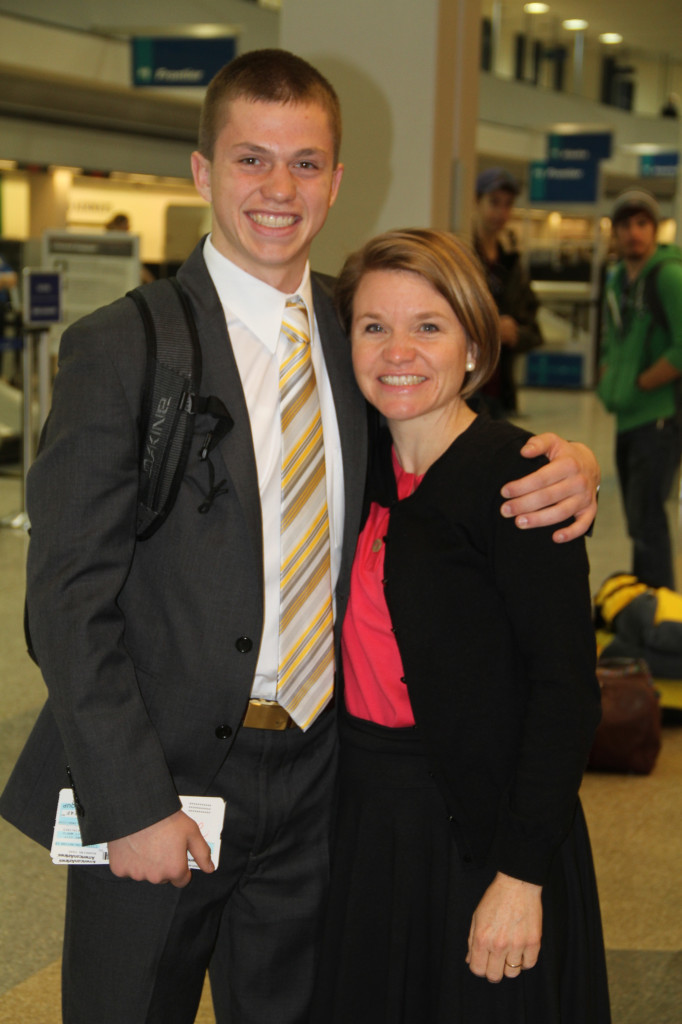 Sometimes it's hard for me to write after something major, like Nate (Elder Livingston!) departing this week. There was so much to take in, so much to do, and so much to feel. I'm still processing it!
I could write a LOT about the preparation! I will try to share some of what I learned in upcoming posts.
I was particularly grateful for the preparation that Heavenly Father gave ME in the weeks leading up to his departure. I had a number of mothers tell me how hard it was to send off their sons. One mother said it felt like her son had died to have suddenly no contact with him. I was completely astonished! I admit that I thought that I could never feel that way because, having served a mission myself, I knew what to expect, and besides! I was SO excited for Nate to serve! I knew well that his mission will change his life forever and help him learn many things that I couldn't teach him, particularly at this stage in his life.
But then I got to visit with a friend of mine when we sat next to each other at a class presentation at the junior high a couple months ago. She is a really upbeat person, strong, practical. She served in my mission at the same time as I did. I knew she felt the same way I did. So when she told me how surprised she was at how hard it had been to send her first child off on his mission, I started to wonder if maybe Heavenly Father was trying to prepare my mind so I wouldn't be so surprised if it was hard.
And it was!
It was hard! I was still surprised! All of the sudden I was sending a child off–watching him walk through airport security and waiting to see him go up those escalators until his feet turned and off he went–knowing that I wouldn't greet him in person until two years later at that same spot.
It was really hard!
My friend calls it "miserable joy."
I came home and climbed into bed (I had gotten only a little more than 3 hours sleep after the packing was finally done enough to call it good) for a nap. When I awoke, I heard a noise that sounded like Nate–the way he clears his throat. In that split second, I remembered that it couldn't be him, since he was gone. And so went the rest of the day, and the rest of the week. So many intertwinings of our lives as mother and son, brother and siblings. Reminders every day as I finished cleaning up his room and the "leftovers" from his unfinished preparations.
One of my first thoughts, though, was of my friend who just lost her son in a tragic accident. I didn't feel sorry for myself that Nate is gone because I will get to have weekly emails from him, and because I know he is on the Lord's watch and doing exactly what I would want him to be doing. And I will get to talk to him on the phone on Mother's Day and Christmas. I can't imagine not being able to hear my son's voice again during this life. THAT would be hard. What I am doing isn't hard at all compared to that.
A sweet blessing came when I climbed back into the car, though, after we waved goodbye at the airport. While I still felt sad, I had a very real feeling of peace come to me that continued through the week. It has been the best blessing I could have. I don't feel sad like depression, just in missing his presence.
But I wouldn't change it!!!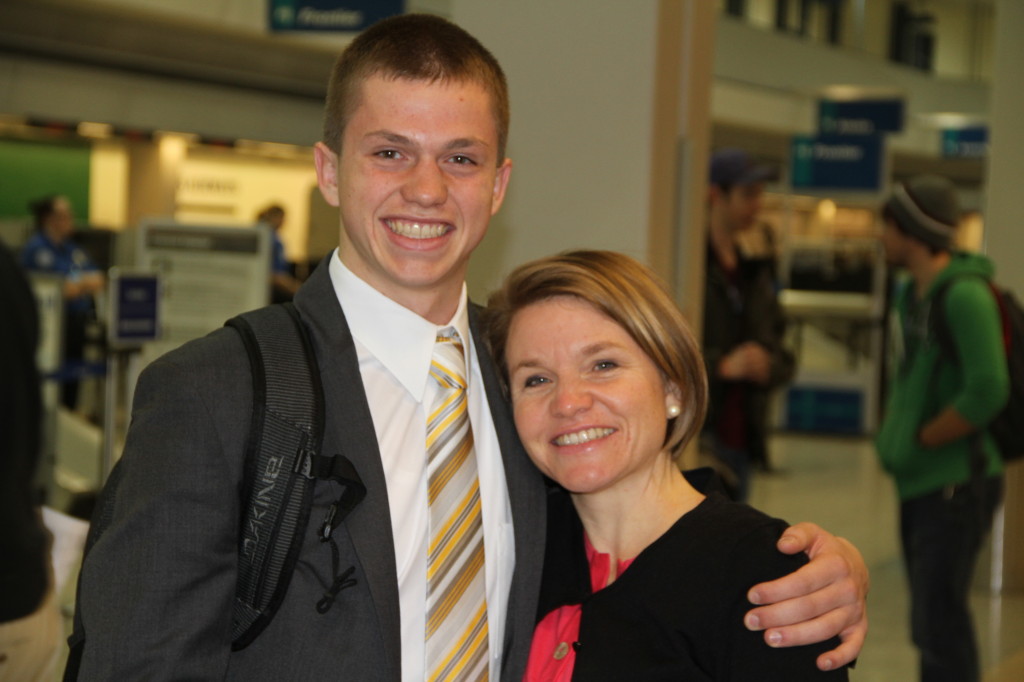 So onward and forward, one step at a time. I am so grateful that the Lord doesn't require us to move forward in leaps and bounds. Simply one step at a time. I'm so grateful He prepares us with experiences that help us make transitions, as hard as they may be, depending on our individual personalities and development. It's just always great to know that God is my Father, and I'm still a child that He is watching over and nurturing.
Happy Taking Steps,
Liz 🙂
---
---