SOS: Satan is real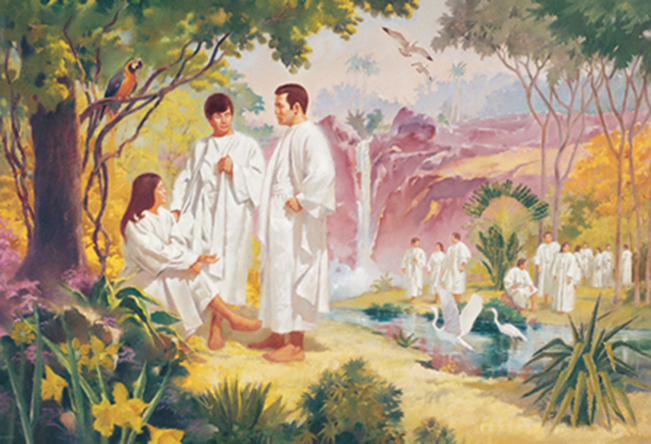 Sometimes there is an extra portion of challenge in life that seems to press upon us, especially at the crossroads of a big decision.
Like when someone goes on a mission.
Right now, as Nate's time to leave approaches, we have felt more adversity than ever in our family. Boy, it can be hard!
I remember when I was preparing to serve my mission, I felt a heavy depression that I fought against for weeks before. I had challenges with my family that tested our relationships. In some ways, it was awful! I got through it, and joyfully left to serve for 18 months.
Just knowing that Satan is real and that he is trying to make us fail helps me remember that we can stand against him and not give in to the feelings of anger and negativity that can arise. I need to go to the Savior more for help so I can withstand this junk that comes my way. Going to the temple yesterday strengthened my resolve.
Reading the Ensign for a minute yesterday helped. I read this line from President Packer's conference talk: "Righteousness is more powerful than wickedness."
Finding that encouragement led me to listening to his talk today, which is so encouraging, particularly coming from such a kind, wise father of 10 children. He shares this story:
Years ago, Elder S. Dilworth Young of the Seventy taught me a lesson about reading the scriptures. A stake was struggling with tensions and difficulties among the members, and counsel needed to be given.
I asked President Young, "What should I say?"
He answered simply, "Tell them to read the scriptures."
I asked, "Which scriptures?"
He said, "It really doesn't matter. Tell them to open up the Book of Mormon, for instance, and begin to read. Soon the feeling of peace and inspiration will come, and a solution will present itself."
Make scripture reading a part of your regular routine, and the blessings will follow.
I have had such a hard time studying my scriptures on my own lately, and I can feel the difference in my happiness. I need to make it happen again.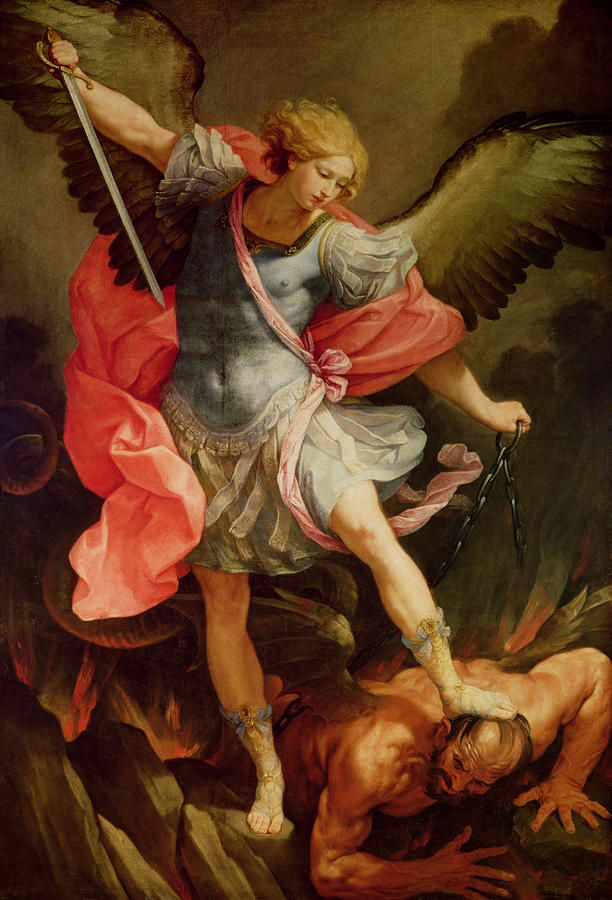 (I saw this image in the January 2013 Ensign on the article on Adam. This painting is called "The Archangel Michael Defeating Satan" painted by Guido Reni [1575-1642].)
Knowing Satan is real changes everything for me, and I'm grateful that I know, so I can do what I need to be stronger against his influence in my own life and in my home.
Happy Knowing,
Liz 🙂
---
---