SOS: Six sisters, six friends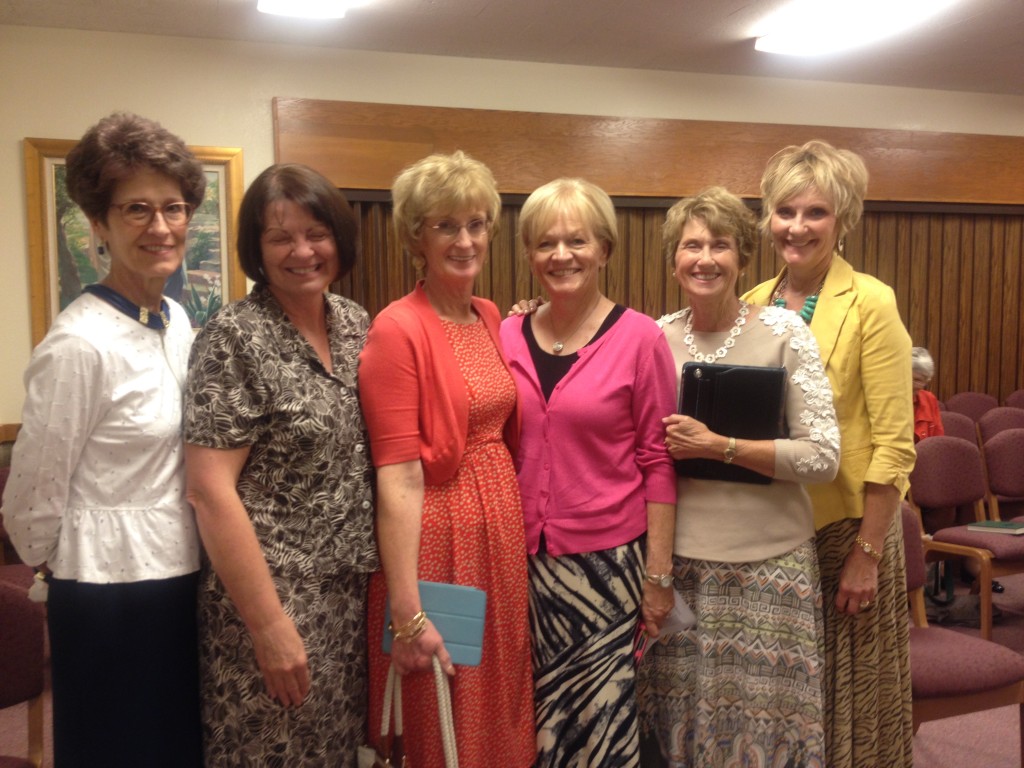 These six women are not really sisters. Not in the traditional sense, anyway. But they are definitely sisters in the spiritual sense. What do they all have in common? They are all widows.
Today our family was on vacation visiting another ward (=congregation), and we saw these six beautiful women sitting all together on one pew. Of course we were interested to know their story! In Relief Society, I got to hear a little bit about it. If I got the story right, they all are from the same state, they have become dear friends over the years, and they all have lost their husbands–some years ago, and one woman just six months ago. They had come on this vacation together to have fun and enjoy their wonderful sisterhood! They laugh and cry together. They were having such a great time together! Their great big smiles were prominent evidence of that.
I just loved seeing this! This is what Relief Society is all about! This is what women all over the world need to know about Mormon women and Relief Society, and how Heavenly Father designed Relief Society for us to help each other travel through our challenges this life. He wants us to have friends during the tough times, even other women who have "been there, done that," and can be true friends. In Relief Society, no matter where we live, how old we are, or what our circumstances are, in our times of need, we have a safety net: each other. As daughters of God, we have this special sisterhood that if we invest in, spiritually and emotionally, which we can both contribute to and draw upon for compassionate support. What a comfort to know that whatever our future holds, there will be sisters and friends at each turn to help us on our path. What a great example these six ladies are!
I didn't have enough time to even get their names–one of my children was pulling me out to the car as I said goodbye! (My apologies to them for not even getting any contact info! I DID get their permission to share this photo on my blog, though.)
Just had to share. 🙂
Happy Being Sisters,
Liz 🙂
P.S. My apologies to the sister that I caught with her eyes closed. If I had Photoshop, I would have swapped this photo in for her. She just radiates happiness!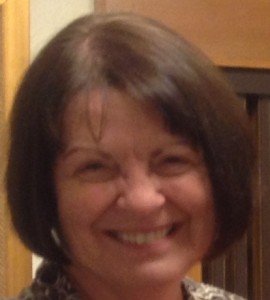 ---
---