SOS: The blind would see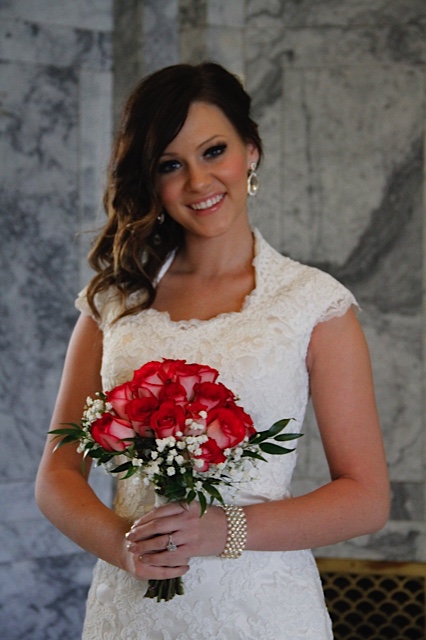 It's the end of a wonderful wedding weekend. My nephew David married his beautiful, kind Beth yesterday, and we had a family shower at our home on Friday. Thursday I got to take some bridal photos of her in the Provo Historic Courthouse. What a fun location to take bridals! Lots of lovely marble for the backdrop. I love Beth's smile!. She is really a jewel, and I'm excited to get to know her better.
We enjoyed hanging out with family at the shower, the temple, my mom's home, and the reception. We missed those who couldn't be there! I really loved getting to see my daughters dance at the reception with their daddy, and I loved dancing with Lane, since it is a very rare moment indeed that we get to dance (besides in the kitchen!).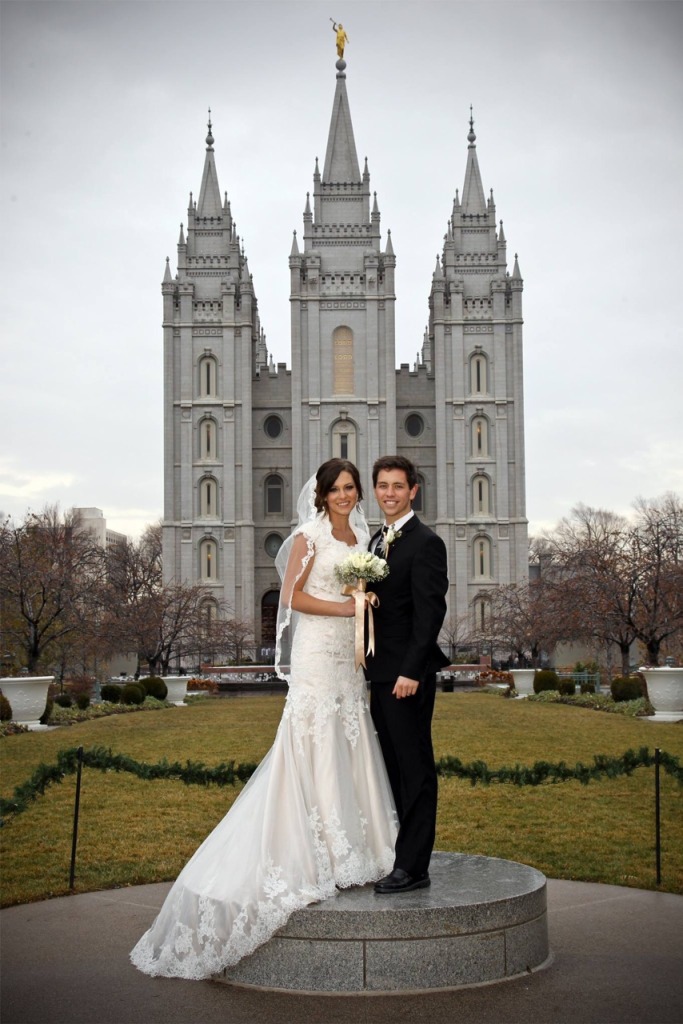 While there were so many great, loving moments in this weekend, there was one unexpected moment that has been lingering on my mind.
I'm not even sure I can describe the moment in words. But I'm going to try.
We were standing outside the temple where the brides and grooms exit to meet their loved ones and take photos. Another beautiful, radiant couple ahead of David and Beth came outside. Their faces were filled with happiness, and they kissed while onlookers snapped photos. Behind us we heard a young woman's voice saying, "Coming through!" She led a young blind boy, who held a cane in his hand, up to the groom. The young boy, hearing his older brother's voice, buried his head into his brother's side. The kind bride moved aside a little to let the brother in. The patient groom stood, his hand gently on his brother's head, letting his brother just be there. Minutes passed, and then the big brother bent down and spoke kindly to his brother and kissed his face. The little brother still kept his face buried in his tall brother's embrace. That loving groom let his brother just stay there and have his time there with him before leading his brother and his bride over to take more photos.
When I say that the blind shall see, that's how I felt about this moment.
Sometimes you watch someone act in such a Christlike way that you feel like you have been blind about how to treat others. And then God helps you see how you can act with that pure love that Christ would show if he were there.
That was that kind of a moment.
So precious.
So tender.
So loving.
I'm thankful to those brothers and to God for letting me witness that moment.
And I'm grateful to a Savior who makes it possible for the blind to see so that we can try to love one another more fully, one little step at a time.
Happy Seeing,
Liz 🙂
---
---