SOS: The Gifts of Baptism and Confirmation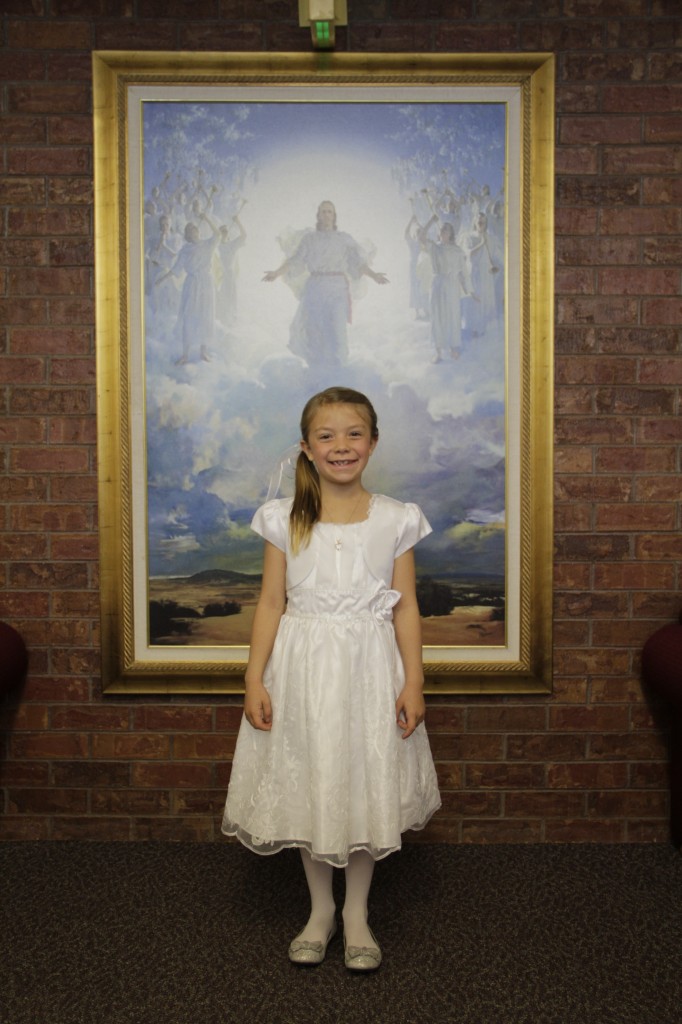 If you could give your children only a few gifts, what would you give them?
Two gifts my parents helped me receive, that I cherish as some of the most important, were the gift of being baptized by immersion by someone having authority from God, and the second was being confirmed a member of Christ's church and receiving gift of the Holy Ghost by the laying on of hands.
These two gifts have helped me my entire life! Because of my baptism and through the gift of the atonement of Jesus Christ, when I make mistakes or, they can be washed away as I try to repent and as I attend church to renew my covenants each week. I cannot even imagine going through life having to carry the weight of every wrong choice I've ever made in my heart! I can live so happily every day as I try to follow Jesus, one step at a time.
This weekend, we got to see our last child receive these special gifts. It was such an awesome day. Anna looked angelic, and when she came up out of the water and climbed up the steps from the font to take my hand, I felt a wave of gratitude wash over me. Heavenly Father loves us as moms, and He helps us to help our children have all the most important gifts, if we seek for them.
Now she is the newest member of the Church of Jesus Christ of Latter-Day Saints in our home!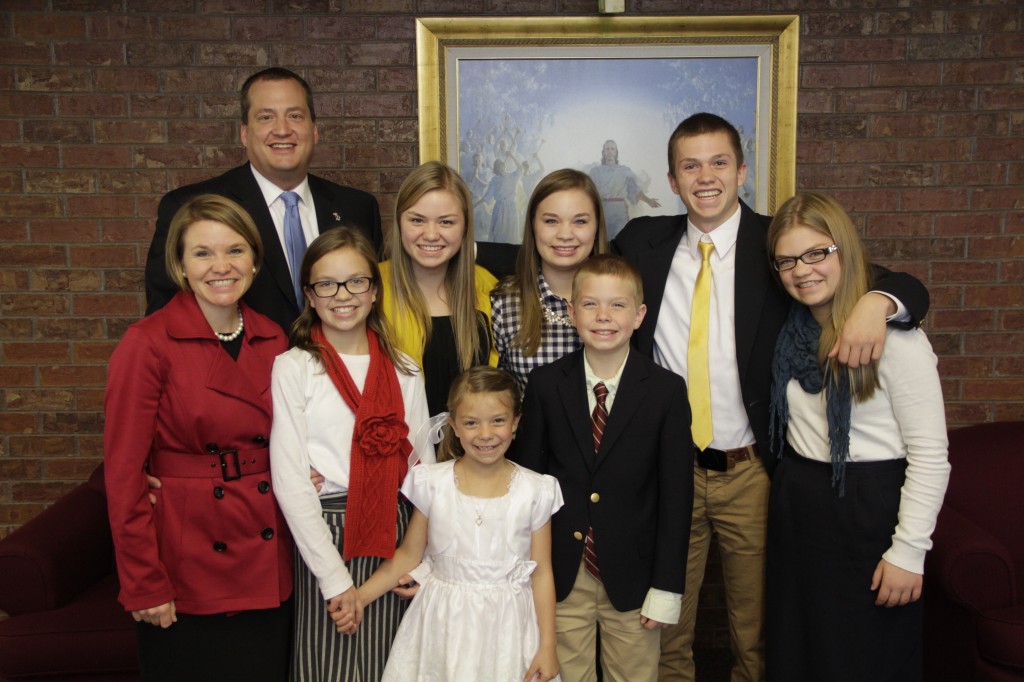 I'm grateful that Lane and I could help each child in our family receive these two gifts. Now each child is on their own path back to Heavenly Father, and we can be a forever family if we each stay on that path!
I wish every child could go through life with the gift of baptism and the Holy Ghost as a constant companion. Can you imagine the peace our children could have if they could?
Happy Baptism Days,
Liz 🙂
---
---