The DeskCycle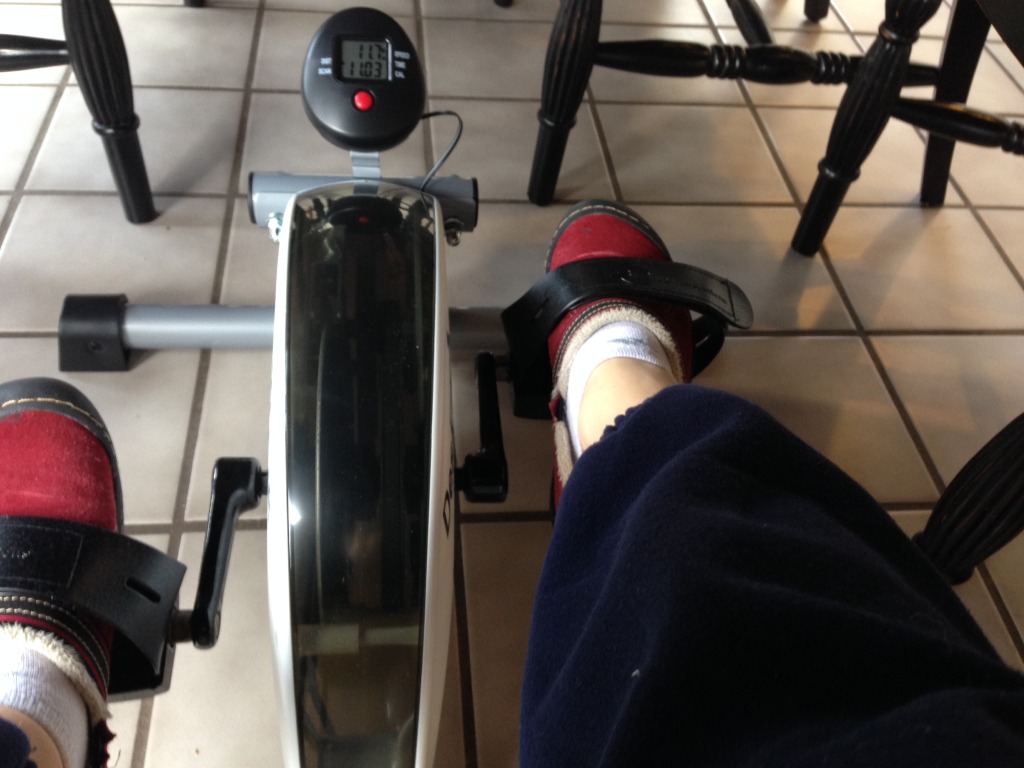 I gave Lane a gift for Valentine's Day that I thought he would think was SUPER COOL.
He was looking for ways to fit in exercise with his crazy work schedule! I saw this and thought PERFECT!
Um, maybe not.
I decided it might be perfect for me (LOL), so this morning I went to work assembling it.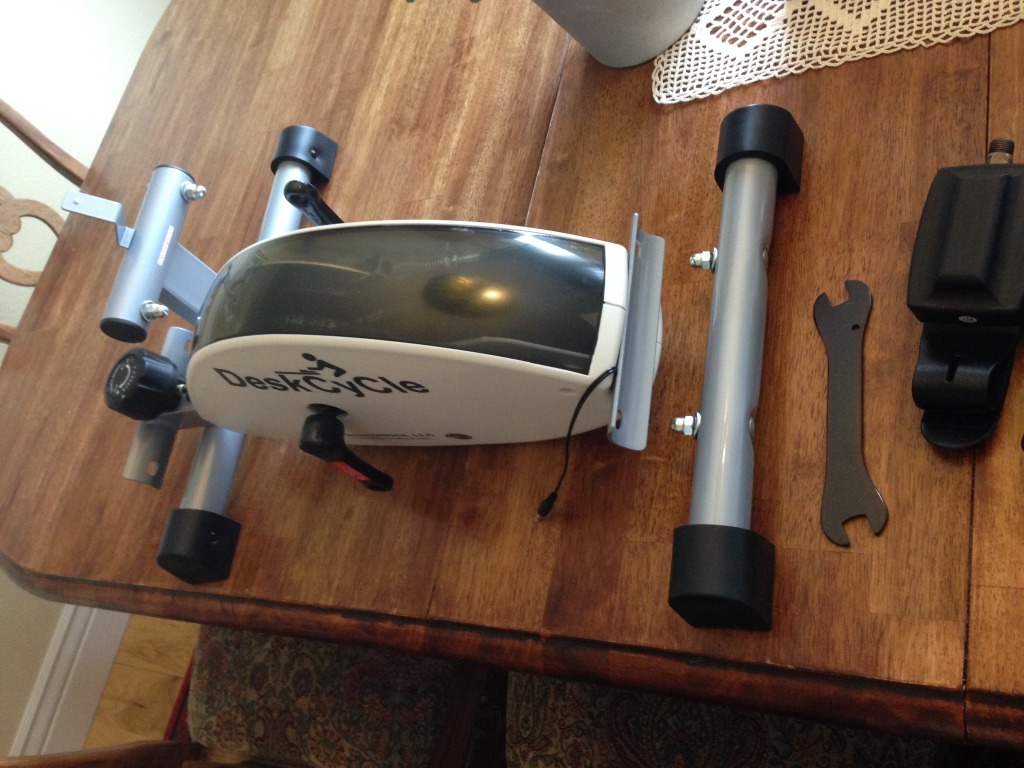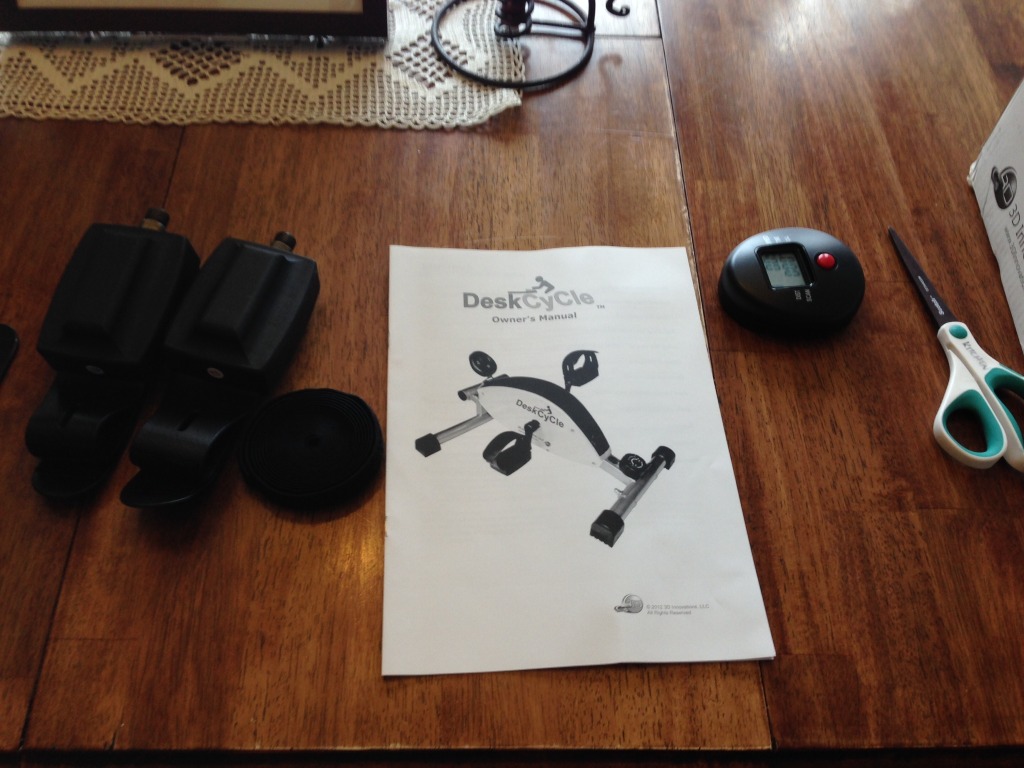 It was easy as could be. I just had to read the directions and follow them, remembering the handiest household tip:
LEFTY LOOSIE, RIGHTY TIGHTY.
That's the direction to screw or unscrew something.
Assembly took maybe 10 minutes, and since then I have been posting and cycling. I have gone 12 miles (cycling for almost an hour), and my legs are starting to feel it. I'm only on number 2 for resistance.
I like it!
I might get it more exercise and get feeling better! Woohoo! (Maybe Lane will try it and find he likes it, too. Who knows?)
I'll report back to you in a month and let you know how much I have used it.
---
---