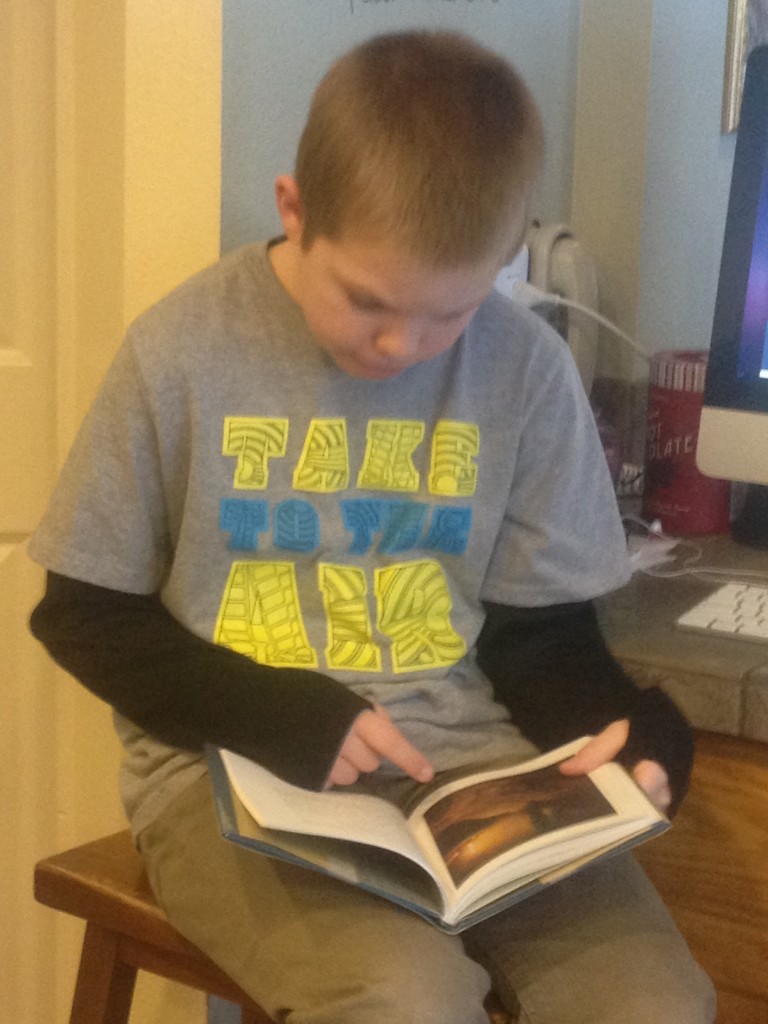 Loving to learn is certainly one of the seeds we plant to help our children love life, because life has so many wonderful lessons to teach us, and we have a limited time to learn them while we're here! Loving learning helps create a foundation for happy living.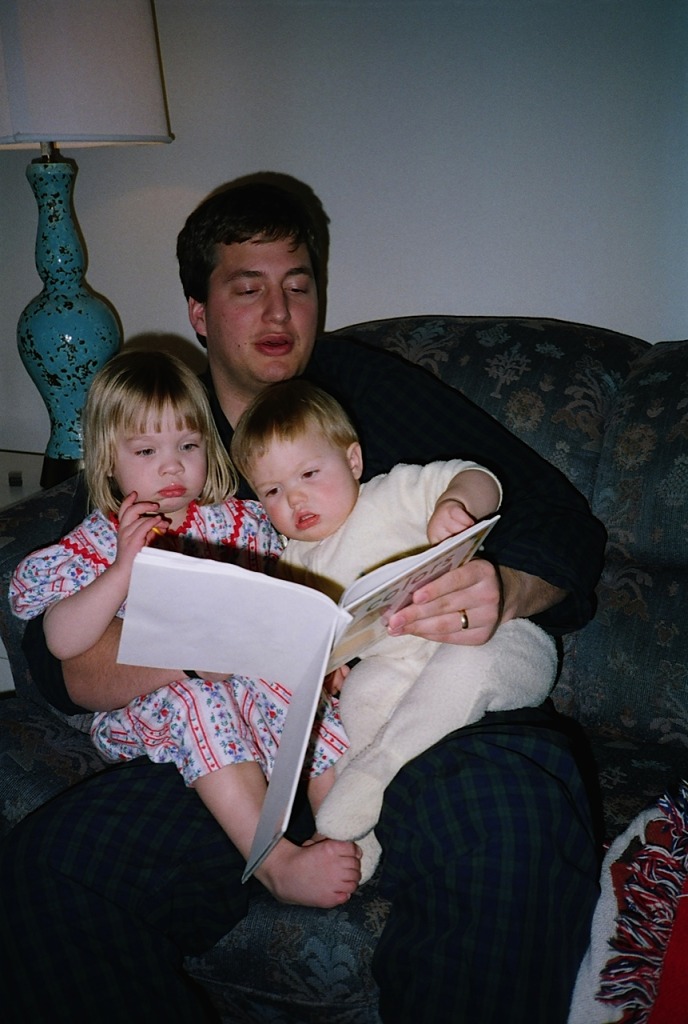 Learning to read is at the heart of learning. So is learning to examine our lives and see what we need to do to repent, which brings about positive change in our lives.
Lane and I want to help our children love to learn. We have worked toward that end. (I love this photo of little Sarah and Baby Nate on Lane's lap for bedtime stories.)
In terms of school education, I originally wanted to homeschool our children. But the answer to that prayer for me and our family was no. So the Lord helped me see other ways to help my children love to learn while attending public school and in other settings, including our home. He has also helped me see that I could help them to learn skills that will improve their learning, such as learning how to memorize.
Who knew that I would find so much joy in serving as a volunteer in my children's schools, for example?
Another aspect of learning is helping our children learn life's lessons, and to learn from others. There are so many lessons to learn on earth! We have to learn to get along, learn to overcome challenges, learn how to heal from adversity.
Here are some posts I have written about teaching children to love to learn:
Paperboy, Journal girl (Writing can help us express our thoughts and be therapeutic in dealing with adversity. Profanity in literature is a challenge that we have to decide how to approach.)
Finnish Children's Songs (Audio recordings of Finnish Primary songs)
I also teach professionally, French and Violin. Click on either link to learn more.