Making music is good for you. "A child who sings is a happy child."  It's good for your spirit and body. It's good for parents as well as children. This video reminds me of how fun it is to make music! I like the photo of me below because you can glimpse the great happiness I felt at the end of our fifth year of a music concert at our elementary school. I was so proud of the children! We'd had so much fun! We'd heard children sing in two choirs and two orchestras. They weren't professional groups, but they were definitely happy and sounded delightful! But there was JOY there in that room that night, and the children and the music had done it.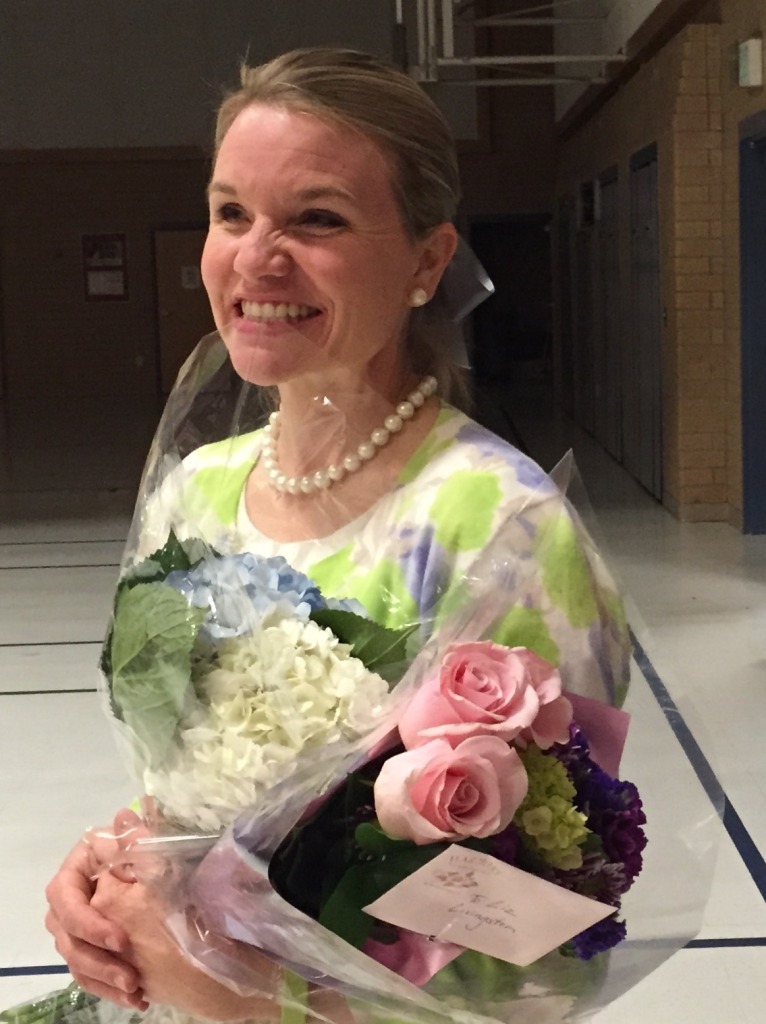 Teaching a child how to make music makes sense. It's a gift that will keep on giving all throughout their lives.
This said, it's no easy task to teach a child to make music who isn't interested. That doesn't need to stop us (most of the time). I taught kindergarteners music once a week for 4 school years and had fun every time! The children loved making music! So there are ways to introduce children to music that aren't painful. But learning the discipline of creating music can be more challenging. It's still worth it.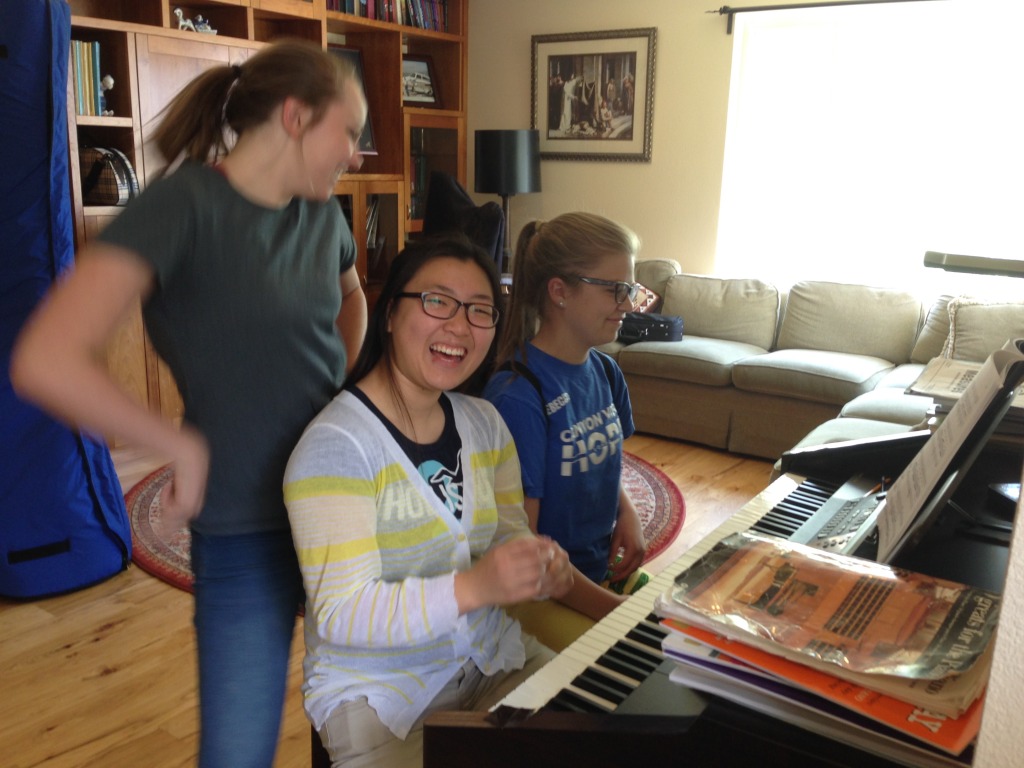 I especially love it when my children sit down at the piano or with a guitar or ukelele and a sibling or friend and start to sing. Music in our home makes us happy! (Unless, of course, it's Saturday morning work time and some child is arguing over who gets to pick the music on iTunes…)
Here is the music teaching curriculum I've been working on since 2010: freedeliciousmusic.org.
Here are some posts I've written about teaching children to make music:
Awakening the possibility in others (the transformative power of classical music)
Practicing until you're dead…bahaha