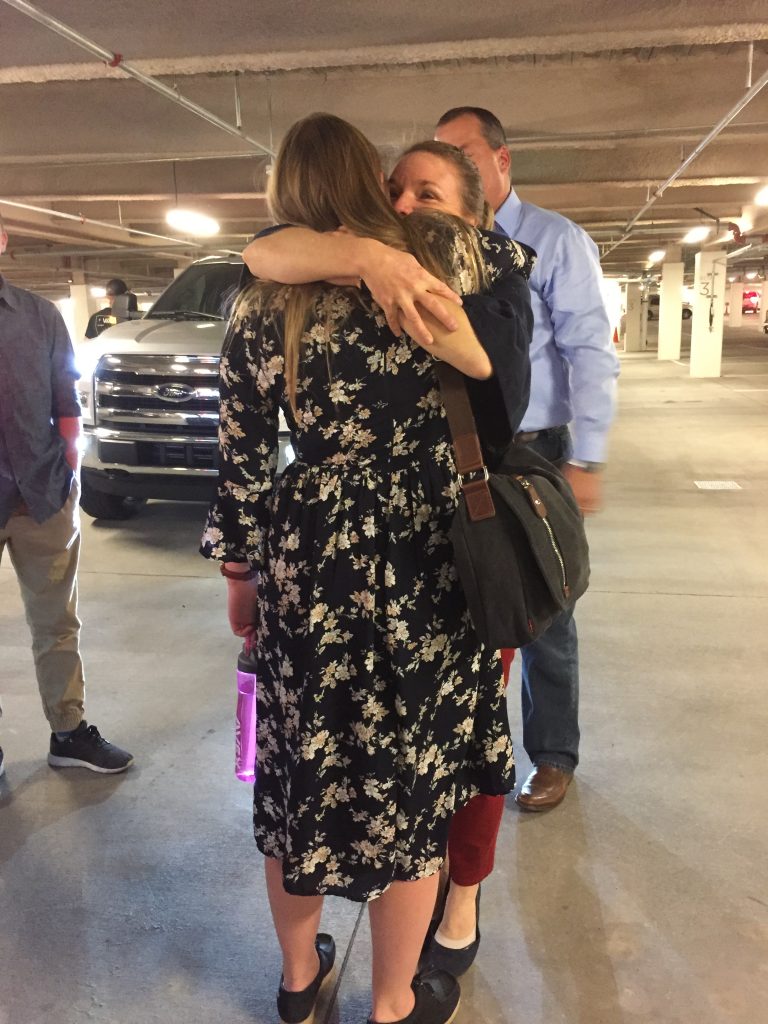 "Mothers who know are always teachers. Since they are not babysitters, they are never off duty. A well-taught friend told me that he did not learn anything at church that he had not already learned at home. His parents used family scripture study, prayer, family home evening, mealtimes, and other gatherings to teach. Think of the power of our future missionary force if mothers considered their homes as a pre–missionary training center. Then the doctrines of the gospel taught in the MTC would be a review and not a revelation. That is influence; that is power." (Sister Julie B. Beck, "Mothers Who Know")
I have loved the great privilege I've had of being the primary gospel teacher in our home: I got to pray with each child while they were still an infant in my arms, sing to them each one songs about Heaven and Jesus and forever families as I rocked them in the rocking chair, and taught each one to read for hours (cumulatively!) using the "scripture readers" from the time they were tiny. Lane has also had a major impact on our children and the development of their faith and testimony as they watched him live gospel principles and teach during family prayer, family scripture study, Family Home Evening, at the dinner table, in casual conversations, on vacations, etc.
One of the sweetest experiences I had was hearing our first child, Sarah, fill in the words to "I am a Child of God" one night when I was singing her to sleep in the rocking chair. It was the first time she spoke any words, but she didn't speak them–she sang them.
That is a treasured memory indeed!
Here are some things that we are using in our home (or in my Primary class) to learn the gospel and otherwise prepare to serve missions.
Here are some posts that I have written about teaching the gospel in our home:
Family scripture study
Family scripture study bookmark
Scripture memorization
2014, The year of the family (my Christmas gift)
Happy Valentine's Day! Scriptures for memorizing on love
Memorize while you brush your teeth
Helping children get God's word into their minds and hearts
Family prayer
Family Home Evening
Personal prayer
Journal writing
Family history
Sharing the gospel
Dinner discussions