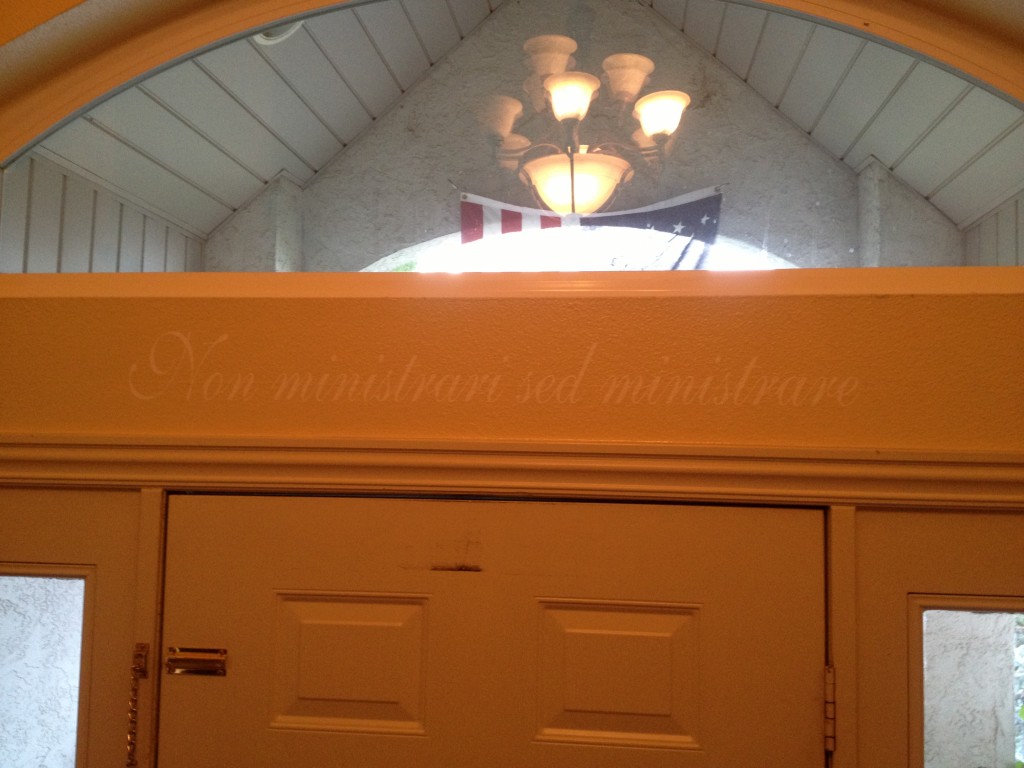 President Monson said, "I believe the Savior is telling us that unless we lose ourselves in service to others, there is little purpose to our own lives. Those who live only for themselves eventually shrivel up and figuratively lose their lives, while those who lose themselves in service to others grow and flourish—and in effect save their lives."2
Our family motto is written above our front door: Non ministrari sed ministrare. It means "Not to be ministered unto but to minister." Lane and I hope that by serving others along side us and seeing our example of service, our children will learn the happiness that comes with serving others, at home, in our neighborhood, at church, and in our local and international communities.
Our family mission statement also includes our hopes for making the world a better place through service:
Our Livingston Legacy is to leave the world we live in better than we found it: more full of love, cleaner, happier, safer, lovelier, more organized, better educated, healthier, and more peaceful. We will do this by keeping our covenants with Christ individually and as a family and by helping others to come unto Him. We will report to God and each other, strengthen and encourage one another every day, and do it all to glorify God.  ❧  13 July 2014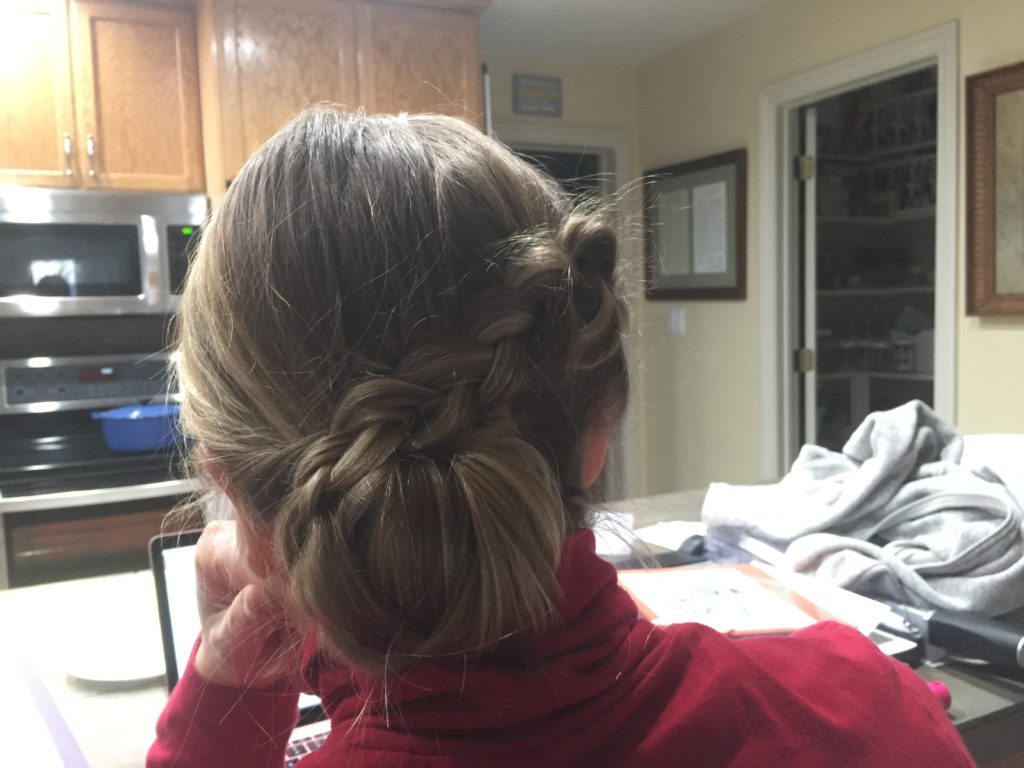 There are hundreds, even thousands of ways we can serve at home and in our circles of influence each day. On this day in February 2017, I was registering my daughters for a dance recital. My stomach had been hurting a lot. My daughter asked if I'd like her to braid my hair. She took a picture to show me after. It is so relaxing to have someone braid your hair! She used her time and talents to help me feel loved in that moment. What a great example of service!
Here are some posts I've written about service:
Thoughtfulness training: prepping shirts for the cleaners
Small, service-minded goals (#frosty)
Building courage and confidence in children through art, displays, and praise
 I heard the UPS guy singing your song
Why our junior high drama program matters so much