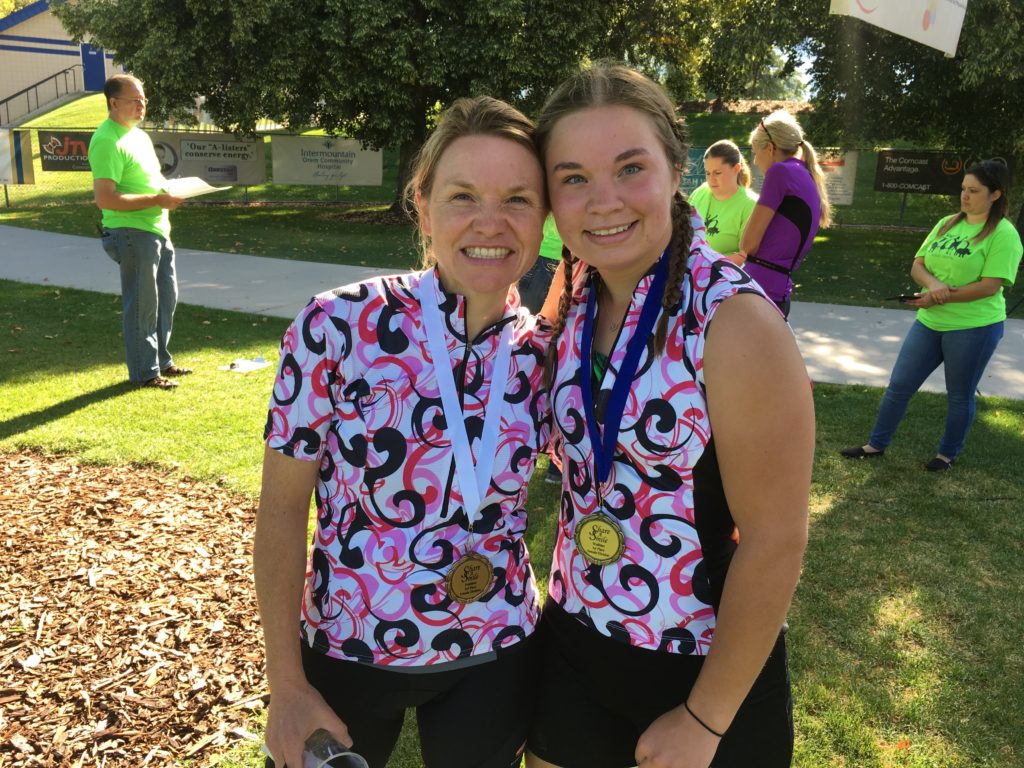 Last year I set a goal to run a 10K and to help my family get more physically active. I completed those goals. I felt so happy about the 10K and had started cycling a little bit and wanted to be swimming laps because of some hip issues. So my daughter Sarah and I started talking about doing a triathlon and put a date on it. We completed our first sprint distance tri at the very end of August. After that, some of our other family members said they'd like to do one with us next summer. And I would like to bump my goal up to the next distance of running: a half marathon. (I have "run a marathon" on my life bucket list).
I also have some children who have been having a couple of small health problems that I'd like to see what we can do about with better nutrition and health habits. And I'm always wanting to sleep through the night better.
With this in mind, my goals to help my family become healthier are:
Ski with our family;
Prepare to run a half marathon in the summer;
Prepare to race in another triathlon with family members;
Invite children to join me and Lane in our exercise;
Try to determine which foods are most helpful to our children with their health needs;
Gather those recipes and add them to our family cookbook (online and hard copy);
Keep trying to exercise 5-6 times a week.
You might think that I am much more athletic than I am by reading these goals. I'm not. I'd like to be! My history of exercise is one of slow progress and persistence. I just keep trying. I'm grateful I am where I am and that I can keep trying.
Here are posts I've written in 2017 which relate to this goal this year:
Dealing with Depression: A Few (More) Things I Have Learned
On planting trees and removing stumps