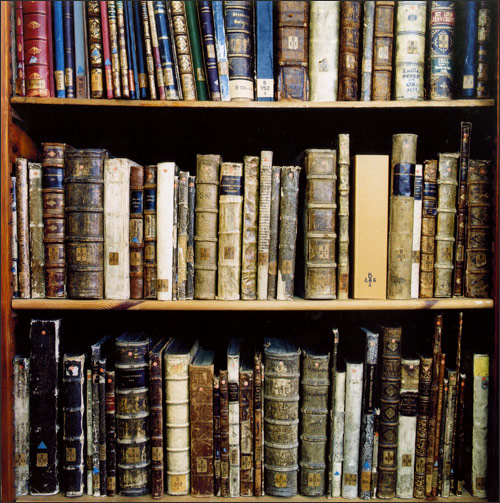 (Beautiful old books–not ours!)
A child's first school
Home is a child's first school, and no school is complete without a library of some kind, even if its beginnings are the rich contents of a mother's mind and heart.
I started my home library as a child with the scriptures, stories, songs, and art work my parents and teachers shared with me. Each Christmas and birthday I was given books, music, and art as gifts. I continued to collect these as I grew. Bookstores became some of my favorite shopping destinations. At college, I could spend hours browsing in the bookstore. (Sigh. I still love to go there! It can be dangerous. I have to use lots of self-discipline not rationalizing spending money on more books instead of something more important, like groceries….Rats.)
Book-themed bridal shower
When I was engaged, I was given a bridal shower, the theme of which was children's books. I LOVED it!
And so over my lifetime, and after giving books as gifts to each of our seven children, we have gathered a library that has been the source of hours upon hours of learning and pleasure in our home.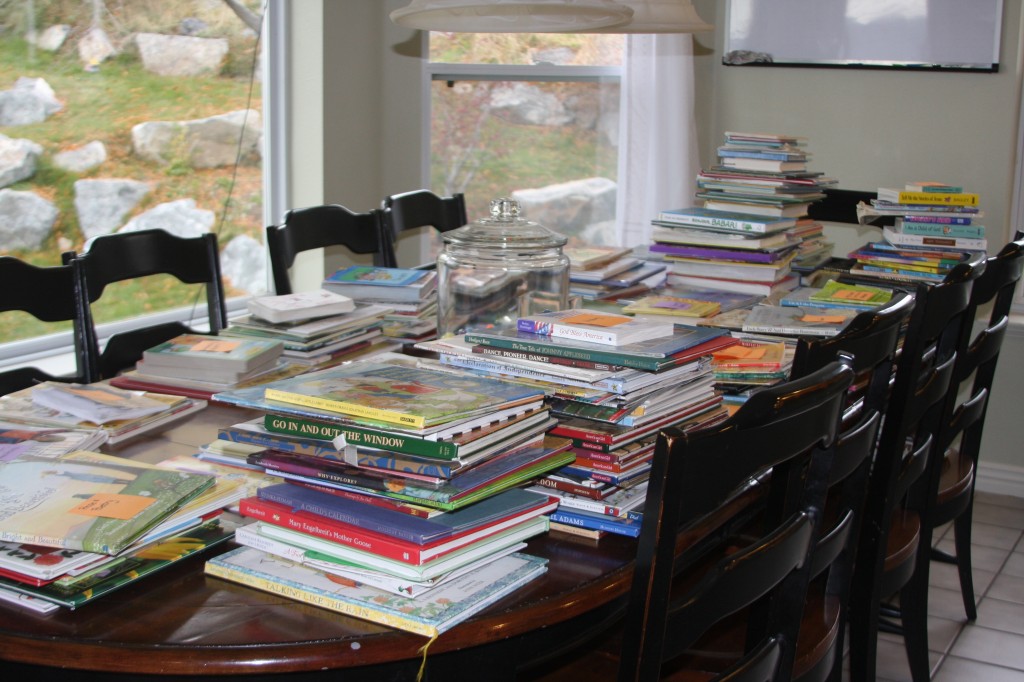 Home library
One year not so long ago, when we got bookshelves for our current home, I organized all our books into categories, so that I could find specific ones when needed. (In theory, our children also could return them to where they could be found again. Notice: theory.)  I'm still working on labeling all of the sections with stickers. But it has been really fun to have them so easily accessible, since we use them in so many ways.
Powerful ideas, careful selection
I am VERY choosy about the books I select for our library! I want the best content, the best prose, the best illustrations. If you are raising an amazing child (=every child), then you want to plant the best ideas in their minds. Words and ideas are powerful, and children's minds are fertile planting grounds for growing wonderful character, plans, families, communities and world societies.
Unfortunately, no home library can contain all that is wonderful in the world of literature, and so I have always been so thankful for public (and now, online and hand-held) libraries wherever we've lived. The Orem Public Library, to which we have access, is a model for children's libraries the world over! We LOVE it! Someday, when my children are grown, I would like to help build libraries in other homes and cities. (So many dreams to grow! Such a short life!)
In April 2019 I learned about a website called Libraries of Hope that is a free online library. It's an incredible resource for families! I highly recommend it. While you build your own home library, I hope you visit Marlene Peterson's valuable resource.
Book lists
For indexes of the books I have reviewed, check on theses pages:
I also have a page that lists my reviews of magazine and news articles.
Happy Library-Building,
Liz 🙂
P.S. Do you know the poem "The Reading Mother?" If not, go here.
We also listen to a lot of wonderful music. To see music we recommend from our home music library, go here.
We love wonderful movies! To see some of our recommendations, go here.