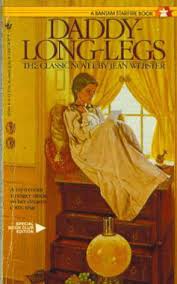 I love a good romance. But let me define good: fun, clean, appropriate, clean.
Did I say I like a clean romance?
"Clean" has different meanings to different people.
I like the definitions in the standards set by For the Strength of Youth.
To me, clean means ending the book feeling happy and that I don't have anything to hide. Some romances are silly and just a fun, unrealistic, quick read. I think they have their place, just like cotton candy or, better yet, a delicious decadent cake has its place. Other romances are well-written, realistic, have depth, and move me. No matter the style, I want to read a romance that I feel I could let my children read, and that they would be better off from having done so, even if it's just for the sake of being entertained. That being said, everyone is their own judge, so please take my recommendations with a grain of salt.
Here are a few of the romance novels that I have enjoyed:
Anne of Green Gables by Lucy Maud Montgomery
Daddy-Long-Legs
A Lantern in Her Hands
Mrs. Mike
The Story of the Von Trapp Family Singers